GAA news and scores from Ireland this week.
Galway Hangs On as Tipp Falters
Galway appeared to want the win just a little more than a very disappointing Tipperary side but even at that, the Tribesmen struggled to put this game beyond the Premier County which almost pulled it from the fire in a frantic final quarter at the Gaelic Grounds in Limerick.
Even with 18 wides to their name, Galway hung on for the 1-20 to 1-18 win that puts them into an All-Ireland semifinal and a mammoth task against Limerick on Saturday, July 8 when a repeat performance just won't be good enough.
The winners were only three points ahead at the break, 0-10 to 0-7, but struck a crucial blow on the restart when Conor Whelan hit the back of the Tipperary net.
Tipp did get a goal of their own through John McGrath to bring it back to the minimum just after the hour mark, but that one point deficit was as close as a lethargic attack could get to Galway for the day.
Henry Shefflin's side did just enough to win this one but not enough to worry All-Ireland champions Limerick in Croke Park on the 8th as the Galway boss admitted afterward.
"I was hoping tonight that the final spark was going to come. It's going to come somewhere and soon and I want to see it. I think we've a very strong group," Shefflin told RTE.
"The panel itself, the bench is stronger this year. I just think that little spark is needed somewhere. I was hoping that was going to come tonight but I think we got grit and determination. In two weeks, we're looking forward to the challenge.
"We're massive underdogs obviously. But it's a great place to be, playing Limerick in an All-Ireland semifinal."
Outside the losing Tipp dressing room, Tipp boss Liam Cahill admitted the performance was as poor as the defeat to Waterford on a Munster SHC day last month when the Deise had nothing to play for but pride.
"I don't know, I just don't know. The lads in fairness to them had prepared really well, they looked really sharp on Thursday night and we did very little from the Offaly game," said a despondent Cahill.
"I'm disappointed personally to say the least, but disappointed for everybody involved in the setup. Never mind getting beaten, but when you get beaten not firing the way you know you're capable of, it makes all that bit harder to swallow."
Cahill added, "I hope today I'm not coming across as a sore loser – I'm not – but when you manage or play for Tipperary, you expect to win, like, and you expect to win playing with a bit of identity and our identity wasn't there today and I'm not heaping the blame on the players, it's just days like that, we had it in the last round of the Munster Championship as well."
Clare easily tops Dublin
Clare counted the goals and the price of victory as they eased past Dublin in Limerick on Saturday by a score of 5-26 to 2-17 and into an All-Ireland semifinal against Kilkenny in Croke Park on Sunday, July 9.
A hat-trick of goals from Man of the Match Tony Kelly sent Clare on their way to the last four and a game that will see them give the Cats a run for their money at headquarters.
But the match also saw Clare pick up injuries as John Conlon (head) and Shane O'Donnell (ankle) joined Conor Cleary, Aidan McCarthy and David McInerney on the doubtful list for the semifinal.
Those injuries will put pressure on the Clare squad and its strength in depth as acknowledged by joint manager Brian Lohan. He said, "Every year you go and learn. From our perspective, the Munster Championship didn't take as much out of us this year as before.
"We are more resilient as a bunch and a bit stronger personnel-wise than we were last year. We had a lot of young lads on the panel last year and they're a year older and they're pushing hard to make the team rather than just be panel members this year.
"It's a great performance from us. In an All-Ireland quarterfinal, to put up that kind of a score, it's great for us. We are just delighted with the win and the way the lads played."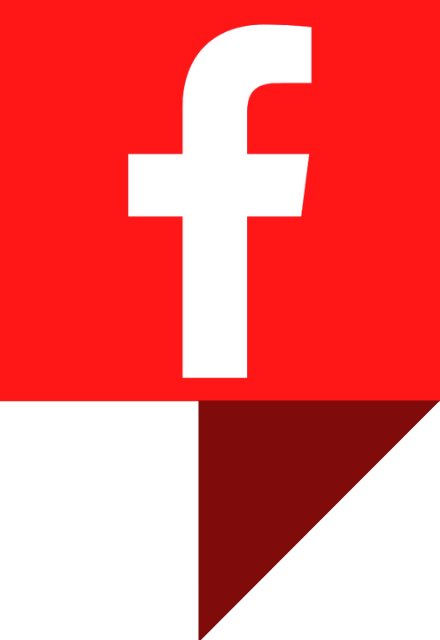 Global Irish GAA
Love GAA? Share your local GAA and keep in touch with the community around the world on our Global Irish GAA group.
Hat-trick hero Kelly said, "We felt we were in better shape after this year's round-robin than we were last year. The experience of last year definitely helped us prepare for this."
Kilkenny are next up for the Banner and Lohan said, "You know Kilkenny, they have so many players, they have so much quality, so much power. Kilkenny are always good, always the standard."
For Dublin boss Micheal Donoghue, the experience this season will benefit his team in the future as he told reporters afterwards.
"A team like Dublin has to get exposure to these big games. That's the only way you're going to get the experience," said the former Galway manager.
"When you're building towards that and trying to be successful, you're going to have days like this. That's the negative side of it.
"I can't fault their attitude or application – I said that right through – they've been top-class. We were missing a lot of lads from the start of the year and that didn't hold them back. Today we met one of the top teams in the country and we've just got to learn from it."
*This roundup first appeared in the June 28 edition of the weekly Irish Voice newspaper, sister publication to IrishCentral.