New Orleans is famous around the world for its vibrant music scene and southern cuisine, as well as its extravagant celebrations and annual festivals; sounds a bit like Ireland actually.
People certainly visit New Orleans for the fantastic entertainment on offer throughout the year. Mardi Gras may descend on the city only once a year but there is so much more on offer. A visit to the French Quarter is quite something to behold.
One thing The Big Easy isn't lacking is an abundance of lively pubs, especially Irish pubs. You can't visit anywhere without coming across some form of an Irish pub and New Orleans is no different. What could be better than sitting in a subtropical surrounding sipping on a beautifully-poured Guinness? Probably lots of stuff but it's still pretty great.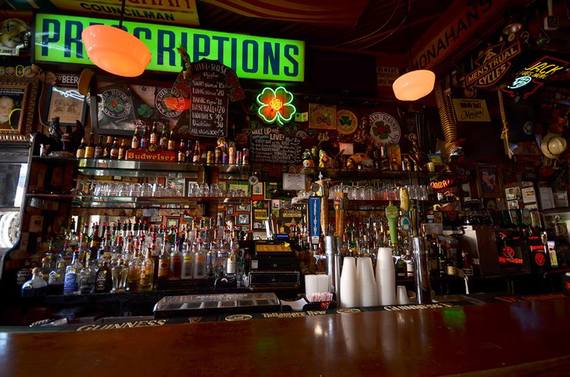 12
Located just steps away from Bourbon Street in the cities famous French Quarter is this snug little Irish pub. It describes and promotes itself as a local for locals, making it a fan favorite with, you guessed it, the locals! Fancy something cool and refreshing in that blisstering Louisiana sunshine, then why not try their iced Irish coffee.
The Erin Rose is a bar that likes to offer that little bit of extra craftsmanship at a low price. Their food menu is courtesy of one New Orleans most recognizable names 'The Killer Poboys' which is located in the rear of the pub. Just like the city it is part of, the Erin Rose is a top pick for music and entertainment every night of the week.
12
The Irish House is a traditional Irish Pub with a couple of wonderful extra features that make it a must see when you visit this historic city. Located just off the Mississippi River which flows through the city, this Irish pub offers more than just great food  but also an unforgettable experience. The pub hosts music every Monday night as well as weekly whiskey tastings.
You can also have a sit down meal with the head chef where you will be wined and dined with hand crafted dishes picked by the chef himself at a private table with your own private Guinness and Harp taps. The Irish House also offers something that not many other Irish pubs in New Orleans tend to offer, a legitimate full Irish breakfast with all the fixins. The pub is also home to the Irish Heritage Shop located at the entrance where visitors can buy some home favorites like Barry's Tea and Tayto crisps, as well as other gifts and memorabilia from the old country.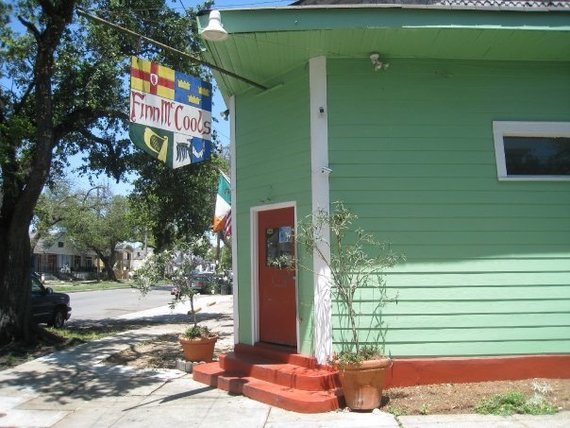 12
This Irish pub has nearly as much legendary status as the Irish folklore hero from which its name is derived. Finn McCools is consistently voted one of New Orleans 'Best Neighborhood Bars'. It has played a huge part in the local community since opening its doors in 2002. In 2005 it was one of the many businesses affected by the devastating Hurricane Katrina which rocked the entire city.
Fortunately with the help of customers and the community at large Finn McCools was able to reopen in 2006. The Irish pub is heavily involved with local sports teams and organises many fundraising activities, which leaves no questions as to why this is one of New Orleans favorite spots. Of course they offer up some of the finest cuisine the city has to offer but if it is a drink you're after then visitors won't be disappointed. Since reopening in 2006 the pub has received awards for 'Best Bartender in New Orleans'.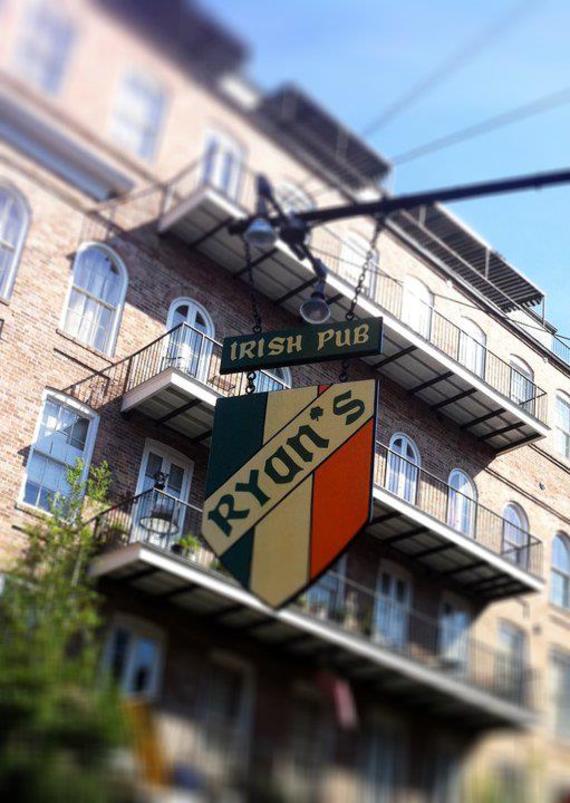 12
This is one of New Orleans more relaxed haunts in the city's famed French Quarter. After walking through the hustle and bustle of one of New Orleans busiest areas, Ryan's Irish Pub  will offer visitors the perfect place to chill.
For all the ice hockey fans in New Orleans, which may seem like an odd place for fanbase, Ryan's is your number one place to catch all the games. The self proclaimed 'Best f@#king Irish pub in the world' may not offer food but it does offer cheap drinks and a heartwarming Irish coffee.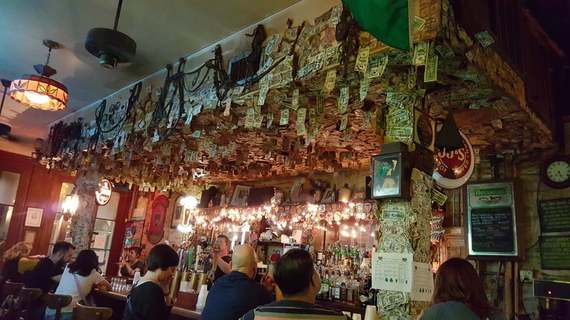 12
The Kerry Irish Pub is one of the French Quarter's most lively pubs serving up live music seven nights a week at no charge, but I'm sure visitors will make it up with some fine sociable beverages. With no food being served visitors will have to satisfy themselves by other means, with the Kerry Irish Pub offering some of the best Guinness in New Orleans which is sure to quench the most stern of appetites.
The bar itself is low key with a dive bar feel. As you walk in visitors may think this place is made of money, literally. The pub is filled with memorabilia and decorated with dollar bills from the many customers that have walked through the doors of this local favorite. It was also the location for scenes of the HBO drama, Treme.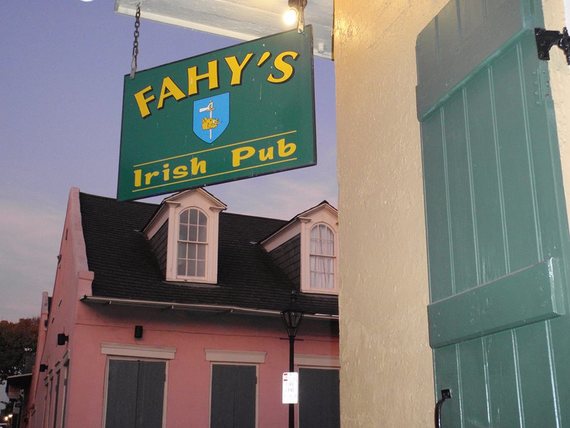 12
This is another one of the more chill pubs located just away from the chaos that can take over Bourbon Street, one of the more wild places in the city. This low key bar offers customers the basics at a fantastic price. People can order some of the Irish classics or a few tasty craft beers.
The pub doesn't offer any live music but there is still plenty of entertainment to be had. Customers can relax with a game of darts or pool on one of the many tables. If that doesn't appeal to you then what's better than being able to have a meaningful conversation among friends in one of the cosy corners of the pub. Fahy's Irish Pub are famed for their cocktail, the 'Mind Eraser' which is customary to be had with a couple of straws in one glass as you race to the bottom of the drink. Aren't customs wonderful.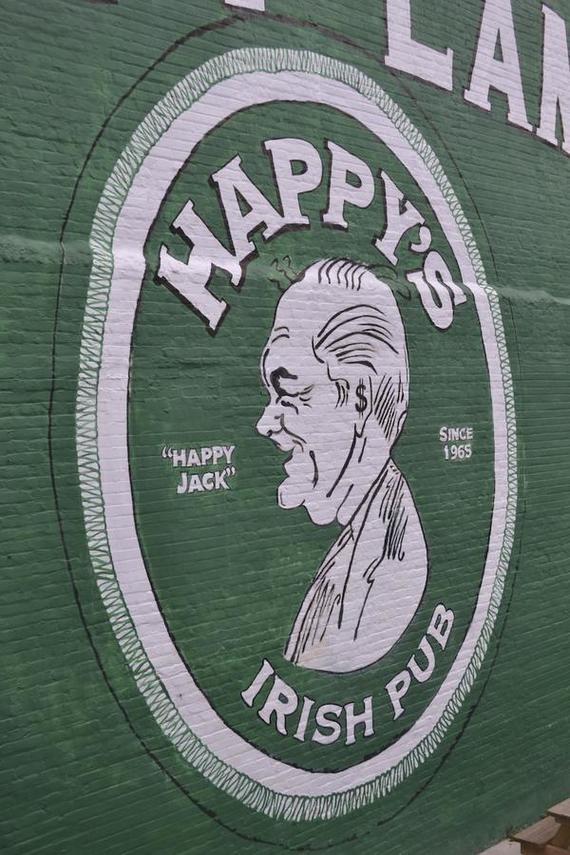 12
With a name like 'Happy's' this Irish pub surely can't be bad. This colorful Irish pub is located en route to the Mercedes-Benz Superdome and Smoothie King Center and is a favorite among Saints and Pelican fans. This pub offers something to entice customers seven nights a week. Whether it's live music or one of the many drink specials each night, there is something for everyone. For everyone who wishes it could be Saint Patrick's Day everyday then Happy's Irish Pub may have what you're looking for. Not only does the pub go all out on Paddy's Day but it gets people prepared for it the 17th of every other month with 'St. Practice Day', offering similar deals and atmosphere.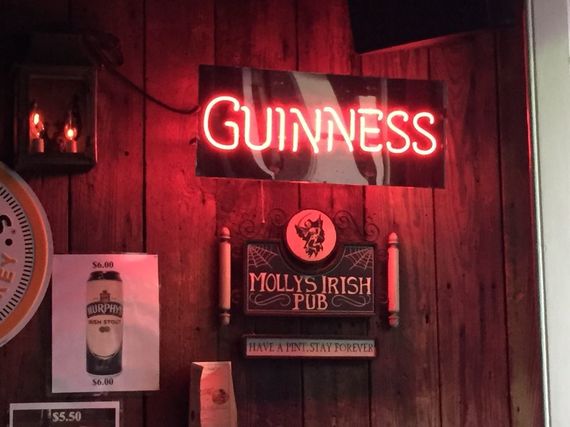 12
This Irish pub is a favorite among service industry workers and anyone else who wants to get away from the crowds on Bourbon Street. This is the quintessential dive bar, even equipped with the low lighting to really drive the point home. But don't let this fool you, this pub retains a lot of charm.
If cheap drinks and a relaxed atmosphere are what you're after then Molly's Irish Pub is for you. For anyone looking for a late night bar, Molly's closes at 6am, so maybe don't order that decaf at dinner before visiting this pub. Anyone from Ireland can testify to the pain of pubs closing early, with many bars at home closing as early as 11:30pm during the week.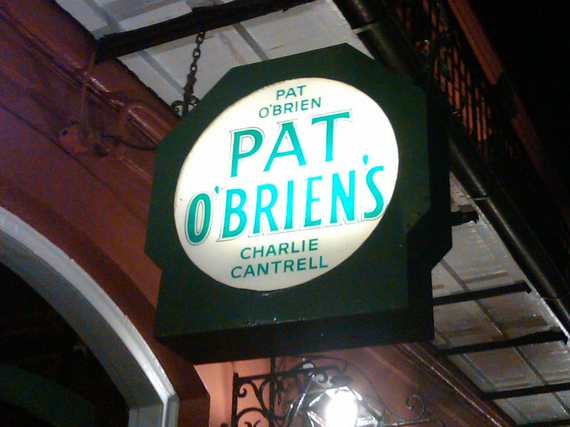 12
One of the most famous pubs in New Orleans, Pat O'Brien's has become an institution among locals and tourists alike. Known for their speciality cocktails, this bar has gained notoriety for their famed 'Hurricane' beverage served in a signature Pat O'Brien's glass, and has been crafted and perfected since it was first invented during the 1940's.
Pat O'Brien's mantra is 'Have Fun', which is certainly what they hope visitors achieve through the fantastic atmosphere and vibe of this bar. The pub is a mix of locals and tourists, who get treated to entertainment every night which includes dueling pianos playing a variety of musical genres. Pat O'Brien's also offers a photo service so visitors can get pictures developed or downloaded and cherish their experience in the pub.
Tracey's Original Irish Channel Bar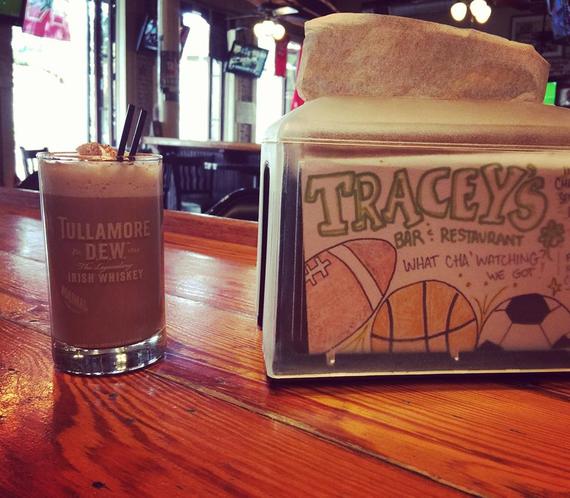 12
Tracey's Original Irish Channel Bar is located near the edge of the Irish Channel neighborhood of New Orleans. The area is originally the location of where Irish immigrants settled during the 1830's, making it one of the original settlements for Irish in America. Describing itself as the 'working man's bar' Tracey's has been a favorite among locals since it originally opened in 1949.
Serving up cold beer and great food it is easy to figure out why Tracey's has been flourishing for over half a century, the owners may have changed but the philosophy has remained. If you plan on visiting during the NFL season then people will find this pub filled to capacity during any New Orleans Saints game so get those orders of alligator po-boys and spicy wings in early.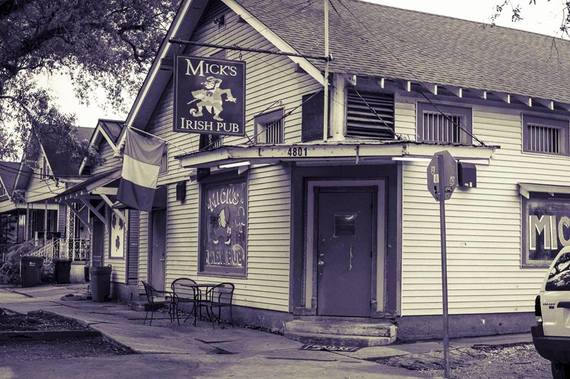 12
This is one for the ladies, in the sense that in Mick's Irish Pub every night is ladies night. But of course all are welcome each night to partake in the fun this pub has to offer. The owners have changed over the years as well as the name but this bar has been welcoming locals for over half a century.
One of the earlier versions of this pub included a hair salon where women would get their hair preened while men waited in the accompanying bar. Nowadays this is your run of the mill Irish bar with great beer, free food during weekdays and even classic games. Take a stroll down memory lane with arcade games or test your nerve with shuffleboard and giant jenga.
Have you ever experienced the southern soul that is New Orleans?