Ever wondered what it's like to share your love and knowledge of Irish whiskey for a living? Michael Carr, Brand Ambassador for Powers Irish Whiskey, tells us everything we want to know.
Powers is one of Ireland's most beloved Irish whiskey brands and was the first, in 1886, to sell bottled whiskey, making it widely accessible to the masses. Carr, Powers' Brand Ambassador, tells us what we should know about Powers, his favorite bars, and a day in his life.
Being a Brand Ambassador for one of the most renowned Irish whiskeys is pretty up there as far as dream jobs go. How did you come to this role?
The owner of the first bar where I worked had a strong interest in the story of whiskey and he passed it on to me. Over the years I started reading and visiting all the Irish distilleries I could find. When Dublin Airport was opening the Irish Whiskey Collection in Terminal 2 in 2010 I was approached to join their team. There I got to see first-hand the renaissance of our national spirit.
From there I joined the Irish Distillers brand development team focusing on promoting all our brands. At this stage, the history and quality of Powers had captured my attention.
5
After that, I became the manager of The Irish Whiskey Museum in Dublin. The IWM is a fabulous resource for Irish Whiskey. It gives an unbiased overview of the past, present and future of whiskey in a very entertaining way.
After a few years there I heard of the opportunity to become the global Powers Ambassador which, as you can imagine, is my dream job. So, I applied and here I am.
I imagine there's no such thing as a typical day, but what does a week in the life of Powers' Brand Ambassador look like?
Every day, every week is totally different. It also depends on where in the world I find myself. But here is what I do in Ireland:
On Monday morning I review my targets for the week and check in with the Brand Team. Then I will meet the sales team to discuss how I can help them. I will head for a fabulous lunch in one of my Powers Quarter accounts. Usually, I'll head to the Market Bar which is on the site of our old bottling hall for some tapas but sometimes I will treat myself to the best toastie in Dublin in Fallons Pub.
5
After lunch I will head to bars in a specific location to carry out an Irish Whiskey Masterclass or two and visit all the bars in that area.
On Tuesday and Wednesday, I will either travel to the regional cities or to our distillery in Midleton, Co. Cork. At the moment we are promoting the Original Irish Coffee which was invented in Foynes, Co. Limerick by Chef Joe Sheridan in 1943 using Powers Gold Label so I travel to fabulous bars all along The Atlantic Whiskey Way in the far west of Ireland demonstrating the perfect technique as used by Chef Joe and soaking up the epic scenery.
If I'm in Midleton I will be bringing some very lucky bartenders to our Irish Whiskey Academy where we have an in-depth tuition covering everything from the history of our Pot Still Whiskey to the production. We get to visit the plant, the micro distillery (where we innovate) and the massive warehouses where we store millions of casks of whiskey!
5
On Thursday and Friday, I host whiskey tastings, fireside chats, Snug Talks (like Ted Talks but much smaller) and Powers Quarter walks from the site of our former distillery at Johns Lane in the heart if the Liberties area of Dublin through the neighborhoods, churches, bars, banks, castles and basements which tell our rich history.
And that was just this week!  
Powers has a strong reputation of history and authenticity in Ireland - the Irish person's whiskey, if you will - how do you see its reputation growing abroad?
Powers reputation of authenticity comes from generations of attention to detail. Everything from the downspouts in the distillery bearing our Diamond P logo to the label on the bottle was meticulously crafted to be unique to us. Most importantly we believe our liquid is second to none. We only take the very heart of the distillate and use only the most exceptional casks to make each of our whiskeys and people can taste that with each sip. As Powers reputation spreads back to the places which enjoyed Powers a century ago the discerning whiskey drinker and bartender will rediscover the secret their forefathers once knew.
What information or stories about Powers do you love to share with people who are new to Irish whiskey?
Firstly, let's learn how to savor our wonderful Pot Still spirit by nosing and slowly sipping the whiskey. Hold it on your tongue for a few seconds before swallowing. It took us a very long time to make it so it's taking time to explore its depth, complexity and pot still spice.
Then I tell people about the 'Baby Powers', the first bottled miniature spirit in the world. In 1889 most folks could not afford a bottle of Powers Gold Label. To help people enjoy our whiskey Powers bottled a 71ml bottle. The 'Baby' became one of the most iconic products in Ireland.
How about people who are long-time Irish whiskey enthusiasts?
People who are long-time whiskey enthusiasts know us well. They may have heard of the many awards for Powers Johns Lane Release or just from a friendly knowledgeable bartender.
What are some of the best foods to enjoy alongside Powers?
Powers Gold Label is just fabulous with mature Irish cheddar cheese, while Powers Three Swallow Release matches nicely with Galway Fudge. A few drops of Johns Lane Release on a fresh Atlantic oyster is just divine.
What are some of your favorite whiskey bars you've been to?
Lucky Day in Buffalo, Seven Grand in LA, Whiskey Tavern in NYC. La Whiskeria in Barcelona, The Sun Tavern in London, The Flagship in Singapore.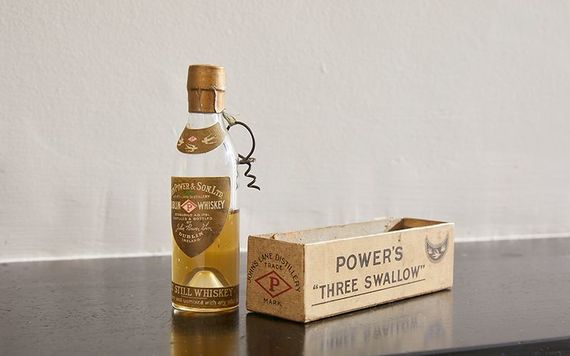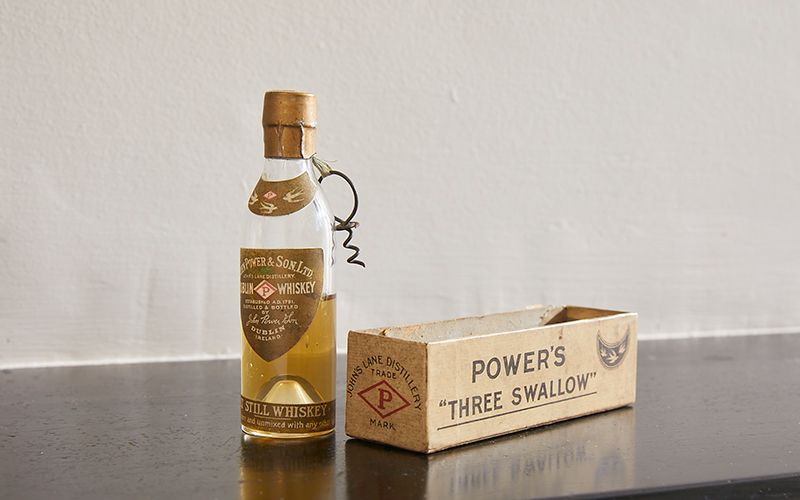 5
In Dublin, I really like the Palace, The Dingle, The Swan, Bowes, The Oak and the Irish Whiskey Museum bar. But if it's a cocktail that you are after Idlewild has a very creative selection of whiskey creations.
What can we look forward to from Powers over the next year?
Powers has always believed in innovation as long as it was authentic and relevant so in the next year we will have some very exciting new products as well as our fabulous Single Casks. We will also be delving even more deeply into our history to reconnect with bars all over the world.
Thank you, Michael!