The Irish Whiskey Association, along with the Irish tourism industry and ministry, plan for Ireland to become the world leader in Whiskey Tourism by 2030.
The Association, along with Michael Creed, Ireland's Minister for Agriculture, Food and the Marine, has launched the Irish Whiskey Tourism Strategy.
It proposes innovations such as the establishment of an all-island whiskey trail that will attract a significant number of tourists to Ireland, like the Bourbon Trail in Kentucky which attracts nearly a million tourists every year.
The strategy sets out four recommendations including encouraging growth in the number of Irish whiskey distilleries and visitor centers, developing an all-island whiskey tourism product, creating an Irish whiskey trail and tourism infrastructure around distilleries and fostering an embassy network of hotels, restaurants and pubs.
4
A hospitality embassy network connected to the Irish whiskey trail will make it easier for visitors to undertake specialist whiskey tours, while extending the benefits of whiskey tourism to local businesses and cultural hubs around each distillery. The Scotch whisky embassy network, for example, has created 1,370 jobs and contributes over £43 million ($55m) to the local economy. With these support systems and solid foundation structures in place, Ireland will be able to offer an even more distinctive all-Ireland whiskey product with global appeal, setting it on the path to become the world leader in whiskey tourism by 2030.
"What we've witnessed over the past few years truly is a renaissance in the industry", said Head of the Irish Whiskey Association, Miriam Mooney.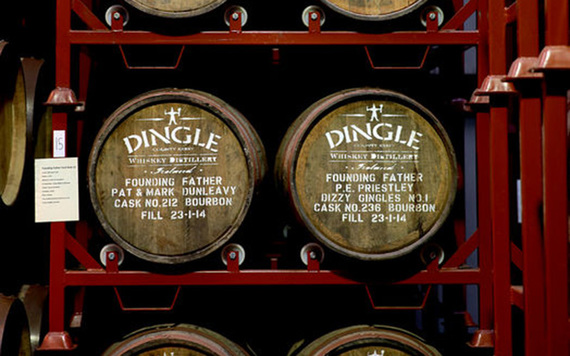 4
"This strategy sets the conditions for the next step in growth for the industry. In 2013 there were just 4 distilleries in Ireland, today there are 16 in production and 13 in planning in 18 counties across Ireland. With national and local government support, Irish whiskey tourism has the potential to grow from 653,277 visitors every year up to 1.9 million visitors by 2025, spending an estimated €1.3 billion every year."
Speaking at the launch, Chairman of the Irish Whiskey Association and CEO of Walsh Whiskey Distillery, Bernard Walsh, said, "Irish whiskey is a real success story, we are reaching new markets and new consumers. We have an authentic story to tell and a great opportunity to capitalize on growing sales and to drive more tourists to this country by developing the right environment for whiskey-trail tourists. To do this we want to work with state agencies to put the right supports in place and with Government to create the right policy environment to enable the sector to grow and thrive."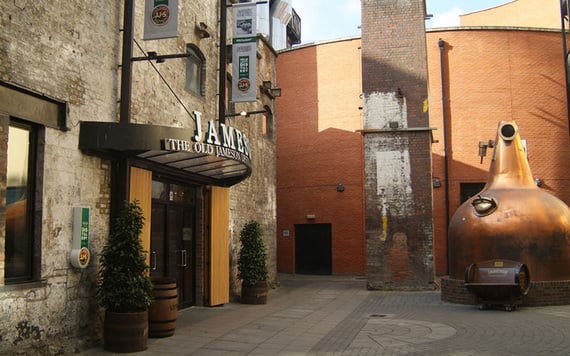 4
"Our current excise rates mean that a bottle of Irish whiskey that costs €42 in Ireland, costs just €27 in the US. This makes no sense in the context of encouraging whiskey tourism. Also, new proposals under the Public Health Alcohol Bill will restrict the new entrants and smaller distillers that are needed to promote sustainability through depth and diversity in the Irish whiskey category and so stymie growth in the sector."
Read more: "Irishman dies from stubbornness, whiskey," is this the greatest obituary ever?