"Likely scenario" unraveling could see Diageo, alongside Louis Vuitton Moet Hennessy, purchase Pernod Ricard.
The world-famous Irish brewery, Guinness, and Irish whiskey brand, Jameson, may soon be owned by the same company as Diageo participating with Louis Vuitton Moet Hennessy (LVMH) in buying Pernod Ricard. This is "a likely scenario" according to a luxury sector stock analyst, Zuzanna Pusz of Berenberg, the German-based investment bank.
Read more: It's FeBREWary at the Guinness US brewery with delicious beers on tap
Pernod Ricard, which has driven sales of Jameson to new heights, have been targeted for a hostile takeover by activist investor Elliott Management owned by billionaire Paul Singer.
Rather than allow that, a joint bid by luxury group LVMH and rival distiller Diageo, who own Guinness, is likely.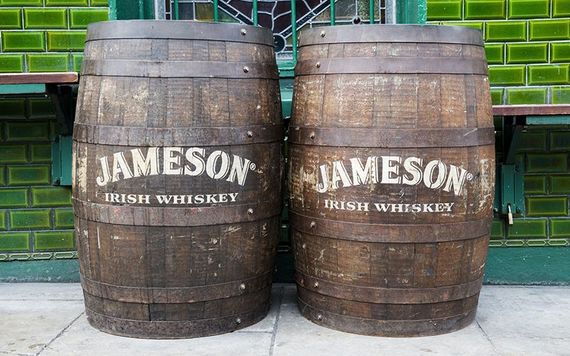 2
Singer wants to slash costs and overhaul corporate governance and reap even bigger immediate profits. Pernod Ricard does not want to sell to him.
Read more: US sales of Irish whiskey remain strong despite a drop in alcohol consumption
LVMH CEO Bernard Arnault recently denied reports that LVMH was joining Singer in the hostile bid. "We have nothing to do with any of that," Arnault said at the time.
"No one from our company knows Elliott. We have no contact with them. Secondly, Alexandre Ricard and our family are friends."
Fears of a monopoly issue if the merger goes ahead may be unfounded Berenberg's Ms. Pusz said.
"An efficient split of brands between LVMH and Diageo should overcome any regulatory hurdles that such a deal would face."
Read more: How to plan your trip to the Guinness U.S. Brewery