"One less bad apple to worry about," says Bulmers
Bulmer's has chosen to "look on the sunny side" of President Trump canceling his November visit to Ireland.
Read More: Did Ireland's planned protest cause Donald Trump to cancel his visit?
The Irish cider brand was quick to post the below advertisement to Facebook on Wednesday after President Trump indefinitely postponed his trip to Ireland.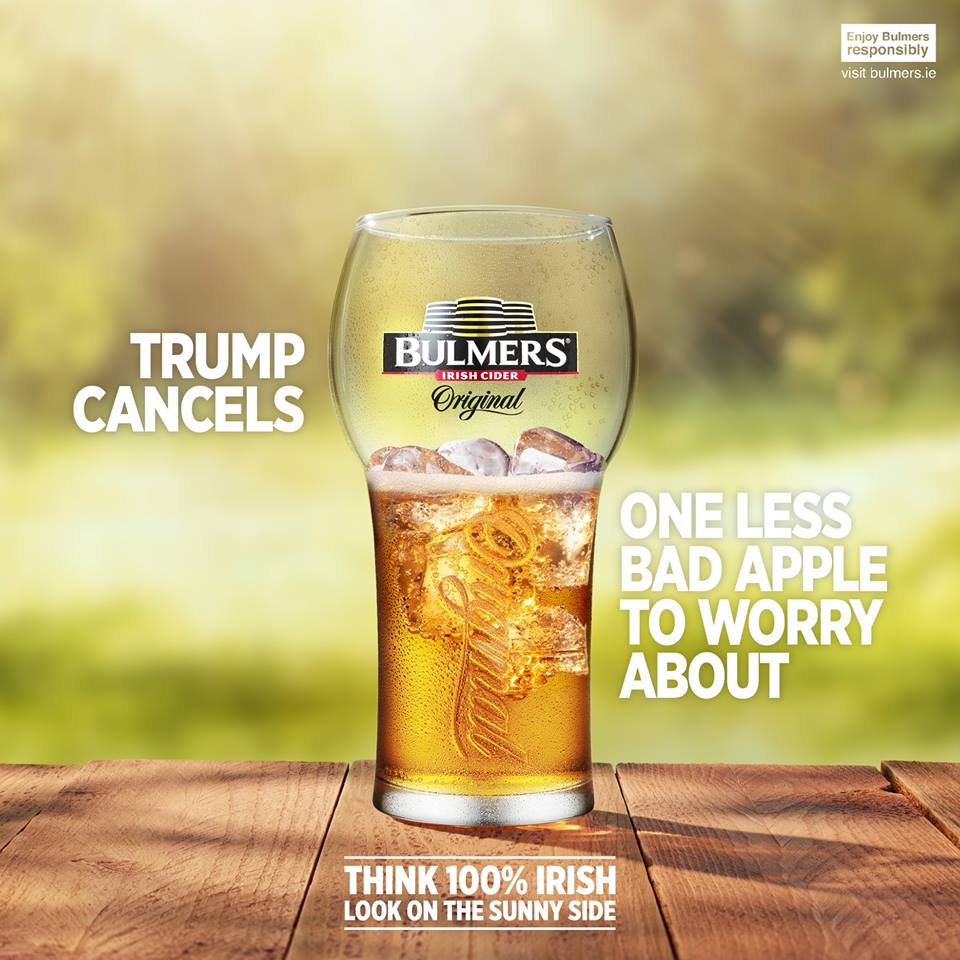 2
"Bulmers. Making cider great since 1935," the caption of the Facebook post read, riffing on President Trump's now famous 2016 presidential campaign slogan "Make America Great Again."
President Trump had been scheduled to visit Ireland in November, either before or after his visit to Paris for France's Armistice Day celebrations.
Trump's Irish trip was abruptly canceled this week, but US officials insist that President Trump is still keen to visit the Emerald Isle at some point in the near future.
Read More: Trump announces US Ambassador to Ireland after canceling trip
At an economic conference on Thursday in Dublin, Ireland's Taoiseach Leo Varadkar said. "With Brexit, the Irish-US relationship is becoming all the more important, with Ireland acting as a bridge between the EU and the US."
The Taoiseach also said: "As you know, this week US President Donald Trump has to postpone his proposed trip to Ireland, however whenever it takes place we look forward to the opportunity to renew the deep, historic ties that exist between our two countries.
"We can all agree the future US-Ireland economic relationship is of profound importance to all of us here."
What do you think of Bulmer's new ad? Share your thoughts in the comments!