"The Vanishing Triangle," a series inspired by the real-life events surrounding the disappearance of several Irish women in the 1990s, is coming to Sundance Now and AMC+.
The six-episode dark crime drama, starring India Mullen ("Normal People") and Allen Leech ("Downton Abbey"), will premiere on Thursday, October 26.
In the series, investigative journalist Lisa Wallace (Mullen) publishes an article about her mother's murder, which sparks the disappearance of Amy Reynolds. Alongside Detective David Burkely (Leech), the two work together to find Amy. Their investigation takes them around Ireland, as more girls go missing. 
Their investigation takes them around Ireland, as more girls go missing. As they follow every lead, some end up dead ends, but all the while, the killer plays psychological torture games with Lisa, putting her in compromising situations.
As they get closer to finding the killer, David and Lisa learn more about the long-rooted corruption in the Gardaí system. To cover their tracks, high-ranking Gardaí members blackmail David with his own secrets. The investigative trail finally leads Lisa to the killer, where they face off again after all these years. In the end, she must confront her childhood trauma in order to save the missing girls.
The series is a fictionalized account inspired by the unsolved disappearances of multiple women along Ireland's eastern shore between the late 1980s and 1990s. As the number of reported cases began to climb in the mid-90s, the media dubbed the 80-mile area outside Dublin where the women disappeared the "Vanishing Triangle." Ten women disappeared and three were murdered. The killer, or killers, were never identified.
In 1993, the unsolved cases caught international attention when Annie McCarrick, a 26-year-old American woman, went missing. Eight more disappearances bearing similarities occurred periodically through 1998, when the disappearances suddenly stopped after Gardaí set up an investigative task force into the cases. Three cases prior to 1993, going back as far as 1987, are believed to be connected.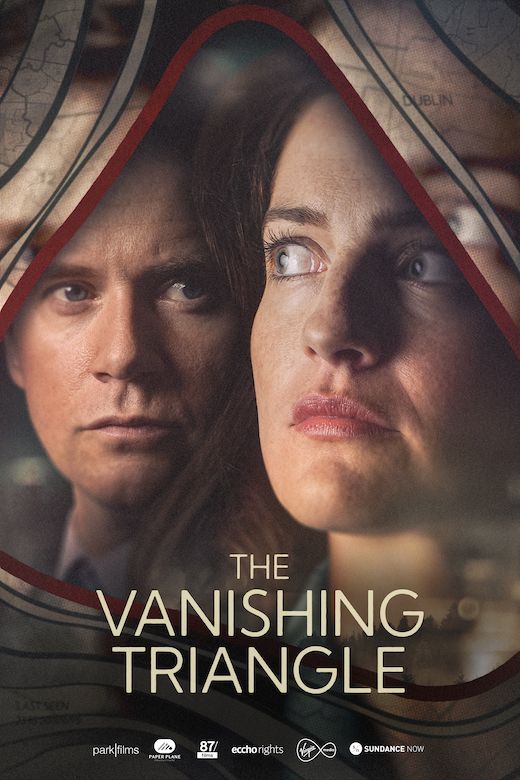 2
The Sundance Now original series is created by Ivan Kavanagh, who is also an executive producer and serves as writer along with Sally Tatchell and Rachel Anthony. The series is directed by Imogen Murphy and Laura Way.
"The Vanishing Triangle" will premiere on Thursday, October 26 with two episodes on Sundance Now and AMC+, with additional episodes dropping weekly on both platforms.