Conway's daughter Kelly and wife Charlene battled over his conservatorship
Tim Conway's wife Charlene and daughter Kelly had engaged in a family feud regarding the comedian's healthcare in his final months.
Read More: "Carol Burnett Show" star Tim Conway dies aged 85
In March, People Magazine revealed that Conway's wife Charlene Fusco and his daughter Kelly, whom he had with his first wife Mary Anne Dalton, had settled a dispute regarding Conway's care.
In August 2018, Conway's daughter Kelly filed court papers seeking conservatorship of her father saying that he could not "properly provide for his personal needs for physical health, food, and clothing" and that he was "almost entirely unresponsive."
Kelly also alleged that her stepmother Charlene was "planning to move [Conway] out of the excellent skilled nursing facility he is currently at" to a lesser quality home. Charlene later denied these allegations.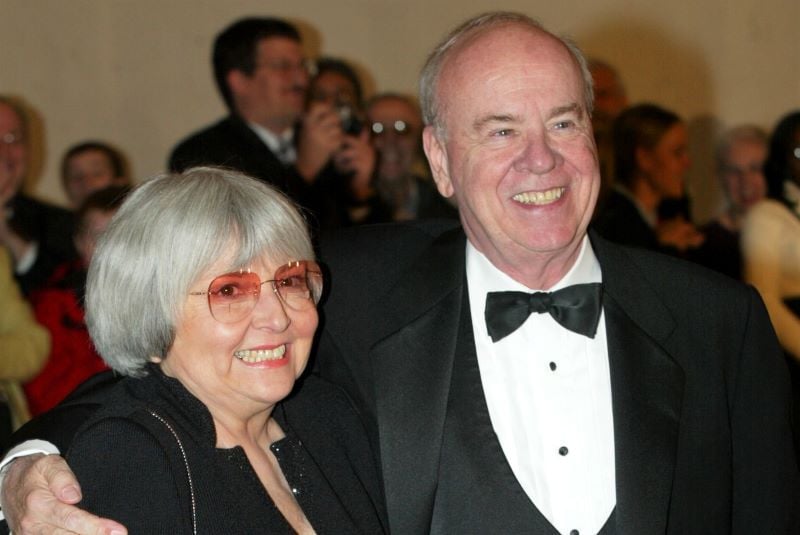 3
A week after Kelly filed her court papers, she was granted a temporary restraining order the prevented Conway from being moved from his home. However, in September, a judge rejected Kelly's petition for temporary conservatorship.
The following month, Charlene said in court that she did not think that her husband needed a conservator, but she should be the one appointed if he did.
Read More: Nasty Kennedy family feud as relatives attack RFK Junior over his anti-vaccine stance
The feud came to an end in March when a Los Angeles court decided there was "clear and convincing evidence" that a conservatorship of Conway was necessary. Charlene was named conservator after she was determined to be "suitable and qualified" by the court.
Kelly's lawyer said Charlene's appointment as conservator came after Kelly and Charlene reached a settlement.
A publicist for Kelly Conway told USA Today that Kelly was "very happy with the outcome after more than a year of fighting to keep her dad safe and sound.
"She is now allowed to see him and is permitted to meet with Tim's healthcare professionals."
Read More: Northern Irish "dementia-friendly" barber travels to care homes to pamper patients
Conway passed away on Tuesday following a battle with dementia. The 85-year-old comedian is best remembered for his roles on 'The Carol Burnett Show,' 'McHale's Navy,' and voicing a character on 'Spongebob Squarepants.'
3
In a statement following Conway's death, Carol Burnett said: "He was one in a million, not only as a brilliant comedian but as a loving human being. I cherish the times we had together both on the screen and off. He'll be in my heart forever."