Irish actor Paul Mescal admitted he was "too afraid" to approach his "Gladiator 2" co-star Pedro Pascal at an airport ahead of working together on the film.
The 27-year-old heartthrob, who quickly catapulted to fame following his breakout role as Connell in "Normal People," is now gearing up to play the starring role in the long-awaited follow-up to Ridley Scott's 2000 epic blockbuster.
In May, it was announced that 48-year-old actor Pedro Pascal, known for his roles in "The Last of Us" and "The Mandalorian," would be joining the cast of the "Gladiator" sequel, although his role in the film is still unknown.
In an interview with Esquire, conducted before the SAG-AFTRA strike, Mescal revealed that he encountered his future co-star at LAX airport, but said he was "too afraid to go up to him."
Thankfully, Pascal made the first move.
"He came up and just seemed so genuine; I'm really looking forward to hanging out with him," said Mescal.
The Co Kildare native also admitted that he still hasn't spoken to the original Gladiator star, Russell Crowe.
"I don't know what we would talk about. Like, I'd love to hear his stories from filming, but the character is, like, totally separate," he said.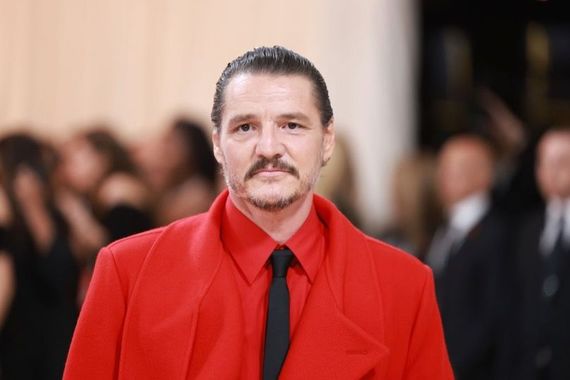 2
In the film, Mescal will play Lucius, the son of the original Gladiator's Lucilla (Connie Nielsen) and nephew of villain Commodus (Joaquin Phoenix), who grows to idolize Maximus (Russell Crowe) as he fights in Rome's gladiator rings throughout the movie, reports People.
Mescal nabbed the starring role in "Gladiator 2" after Paramount Motion Picture co-head Daria Cercek noticed the reaction the Irish actor got while starring in the West End revival of "A Streetcar Named Desire."
Cercek told Variety: "He played Stanley, and there are several moments where he takes off his shirt and it was electric.
"The ladies in the audience were very vocal, and we were like, 'I think we've found our guy.'"
"Gladiator 2" is scheduled to hit theaters in November 2024.