The "Game of Thrones" legacy in Northern Ireland will live on, even in the face of the cancellation of a series prequel that was filmed there this summer.
HBO and George RR Martin recently announced that a "Game of Thrones" prequel that was filmed in Northern Ireland over the summer has been canceled, and while some are disappointed, locals remain optimistic that the tourism boost from the beloved series won't dwindle any time soon.
Read More: HBO cancels Game of Thrones prequel as another one appears
On October 30, George RR Martin said in a blog post: "HBO also announced that it has decided not to proceed with the other successor show we had in development, the one I kept calling THE LONG NIGHT (though it was, and remains, officially untitled), the pilot for which was shot in Northern Ireland last spring and summer."
Martin said he was "saddened" to hear the project would not be going to series.
"Heartbreaking as it is to work for years on a pilot, to pour your blood and sweat and tears into it, and have it come to nought, it's not at all uncommon."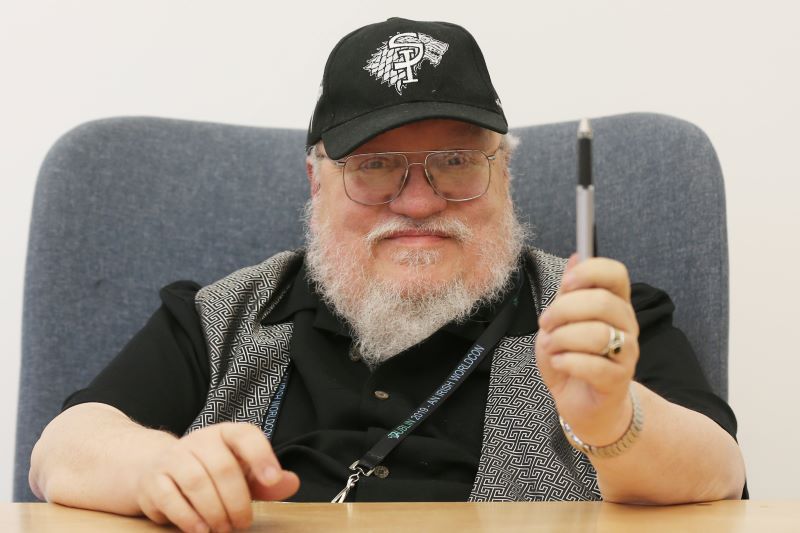 3
A spokesperson for Tourism Ireland also said they were "disappointed" to hear of the cancellation, but said it would continue to highlight Northern Ireland as "'Game of Thrones' territory."
Speaking with The Times, Flip Robinson, who starred as an extra during "Game of Thrones" and now runs a tourism company in Northern Ireland based on the show, said the decision to cancel the prequel was disappointing.
"I watched them building the sets and working on it all summer," Robinson said, "it's a bit of a kick in the teeth to hear it's not going ahead, but that's how the industry works I suppose.
"It's hard to accept that it hasn't happened, you're disappointed. But that is normal.
"I saw the location scouts, way back in the early springtime working on it. I watched sets being built, in places like Murlough Bay, just outside Ballycastle."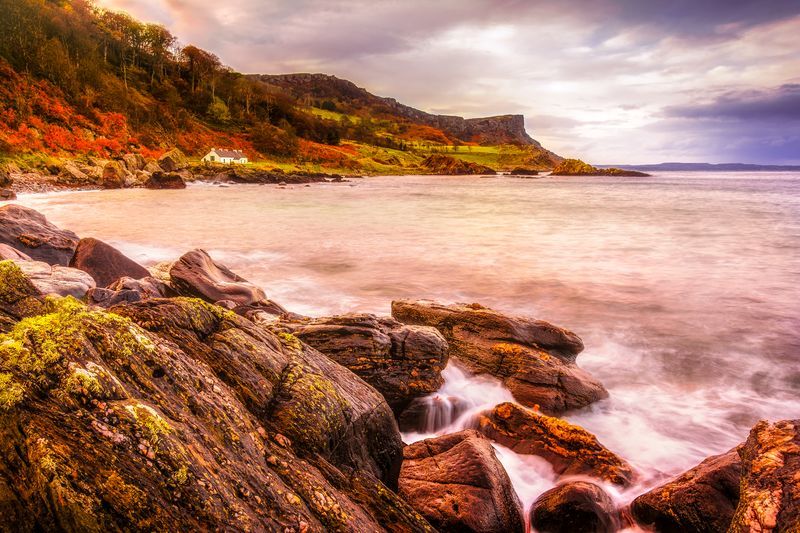 3
Read More: Game of Thrones prequel starts filming in Ireland
However, elsewhere in his October 30 blog post, Martin revealed that HBO has ordered a separate "Game of Thrones" successor, "not just a pilot, but a full season order for ten episodes."
Martin wrote: "HOUSE OF THE DRAGON is the title of the new show, and needless to say it will be centered on House Targaryen, set a couple of centuries before the events of A SONG OF ICE & FIRE and based upon Archmaester Gyldayn's imaginary history FIRE & BLOOD."
Martin noted that he did not believe "House of the Dragon" had to do with the cancellation of the already-filmed "Game of Thrones" prequel.
Robinson told The Times he welcomed the news of another "Game of Thrones" spin-off: "This is the one they're now going with, it's going to be great as they'll be visiting the countries they've visited before, which include Morocco and Spain but very much Northern Ireland."
Sources told The Times that any future filming for "Game of Thrones" related shows will likely include Northern Ireland, considering the "level of investment and internal scenery" already set up there.
Many, including Robinson, liken the "Game of Thrones" and Northern Ireland relationship to that of "Lord of the Rings" with New Zealand.
Read More: How Game of Thrones saved this Northern Ireland man's farm
"Game of Thrones" impact on Northern Ireland
Earlier this year, ahead of the show's epic finale, NBC News reported that "Game of Thrones" helped bolster the region's tourism industry to the tune of 120,000 annual visitors who bring in $40 million annually to the local economy.
"The total benefit to the Northern Irish economy is estimated to be over $240 million over the past decade," according to NBC News.
Poignantly, the show has helped usher in an atmosphere that comes in stark contrast to The Troubles. One local told NBC: "We had 40 years of violence. People have got killed, maimed, injured. Now we have fantasy violence, and it is bringing in more money."
Similarly, Rosemary McHugh of Tourism NI said the show has given the region a "new narrative … which makes Northern Ireland a more exciting place. It has put our landscapes and our heritage out there in an exciting way."
Read More: Game of Thrones brings record numbers to Northern Ireland
Caroline McEarlean, the owner of The Cuen Inn in the village of Strongmore which has been visited by "GoT" stars Kit Harrington and Maisie Williams,  now offers special "Game of Thrones" themed banquets that attract busloads of fans.
"It is phenomenal," McEarlean said. "It is the most significant financial impact that in our 29 years of business we have ever experienced. And it's not going away."
Further cementing its impact on the region, HBO revealed in 2018 that it will be opening a "Game of Thrones Legacy" project next spring, which will give fans the opportunity to visit the Northern Ireland studios where the beloved show was filmed.
Irish Studio Travel, IrishCentral's sister travel company, can help you plan and book your vacation in Ireland, no matter your budget. A special Northern Ireland / Game of Thrones tour is currently available for bookings.
Are you hoping or planning to travel to Ireland this year? Join with other travelers, adventurers and lovers of Ireland in our dedicated travel group, where you can find top tips, great recommendations, and air out any of your concerns and questions.
Are you a Game of Thrones fan? Have you traveled to Northern Ireland to explore the filming locations? Let us know in the comments!