Ed Sheeran and Irish guitar maker Lowden Guitars have teamed up once again to create the stunning Autumn Variations Limited Edition guitar.
The acoustic guitar is being released to accompany Sheeran's latest  – and seventh straight number one – album, Autumn Variations.
With the release, Lowden and Sheeran continue their collaboration which saw the launch of the Sheeran and a subsequent range of exclusive guitars to mark key albums, tours and career milestones.
A special project months in the making, the Sheeran by Lowden Autumn Variations Limited Edition acoustic guitar is now available in a limited number built until the end of November 2023.  The guitar features a walnut back and sides paired with a premium redwood top typically found on Lowden's higher end guitars. 
The combination of woods produces a rich, warm tone with excellent sustain and projection, whilst the unique 'Autumn Leaves' inlay pattern on the fingerboard in Spanish cedar and subtle, acorn inlays on the bridge pay homage to the themes of Sheeran's latest acclaimed album.
Designed to be played for extended periods of time, the 'W' size guitar also features a soundbox bevel for player comfort and comes ready to plug and play with LR Baggs pickup and an easy-to-transport padded gig bag included.
View this post on Instagram
This most recent collaboration spotlights the continued partnership between the County Down, Northern Ireland-based luthier and Ed Sheeran, which began in 2013 when one of Lowden's most popular guitars, the Wee Lowden, was designed as a gift for Sheeran at the request of Snow Patrol frontman Gary Lightbody.
The partnership between Lowden Guitars and Ed Sheeran continued to strengthen through friendship and a shared vision and goal to make high quality instruments, designed and built locally, more accessible for aspiring musicians.
Driven by this goal, they launched Sheeran by Lowden in 2019, which pairs the iconic Sheeran name with the renowned sound and build quality for which Lowden guitars are known.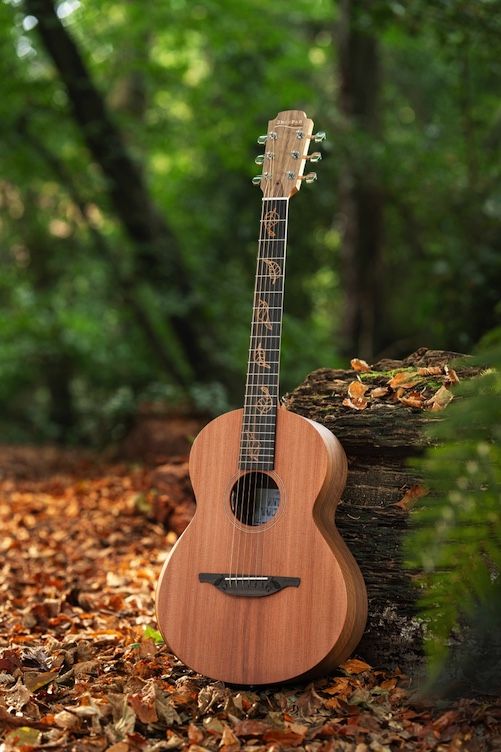 2
Commenting on Lowden's continued partnership with Ed Sheeran on the Autumn Variations Limited Edition guitar Lowden founder and luthier George Lowden said, "We were delighted to hear about Ed's plans to release Autumn Variations and were proud to work in partnership with him once again to develop a guitar to honour his latest piece of work. When creating this guitar we were inspired by the album's unique concept and autumnal themes and are delighted with the quality, sound and richness of the final product. Through pairing walnut with the signature sound of redwood, the Autumn Variations guitar is sure to continue to draw players back for many seasons to come."
Reflecting on the continued close working relationship between Lowden and Ed Sheeran David Ausdahl, Managing Director of Lowden Guitars, said, "We are proud to call Ed a friend and continue to be inspired by his energy, creativity, and commitment to music making. We hope that the Autumn Variations guitar inspires players – whether experienced guitarists or just starting out – to be creative, experimental, and persistent in their musical journeys."
Guitarists and fans alike who are interested in getting their hands on an Autumn Variations Limited Edition guitar can find their nearest Sheeran by Lowden dealer at sheeranguitars.com.