Apple TV+ has unveiled the first look at "Masters of the Air," the new drama starring Irish Academy Award nominee Barry Keoghan and Belfast native Anthony Boyle.
Keoghan stars as Lt Curtis Biddick while Boyle stars as Major Harry Crosby in "Masters of the Air," which will make its global debut on Friday, January 26, 2024, Apple TV+ announced on Thursday, October 6.
The series will premiere on Apple TV+ with two episodes, followed by one new episode every Friday through March 15, 2024.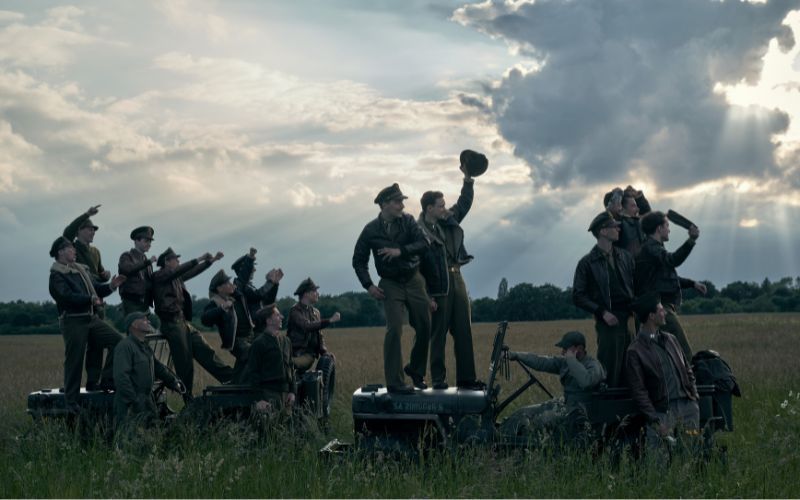 4
Reuniting the award-winning team of Steven Spielberg, Tom Hanks, and Gary Goetzman who also produced "Band of Brothers" and "The Pacific," "Masters of the Air" is an action-packed drama that follows the true story of an American bomber group in World War II.
The series is executive produced by Spielberg, Hanks, and Goetzman, and features a stellar cast led by Irish Academy Award nominee Barry Keoghan, Belfast native Anthony Boyle, Academy Award nominee Austin Butler, Callum Turner, Nate Mann, Rafferty Law, Josiah Cross, Branden Cook, and Ncuti Gatwa.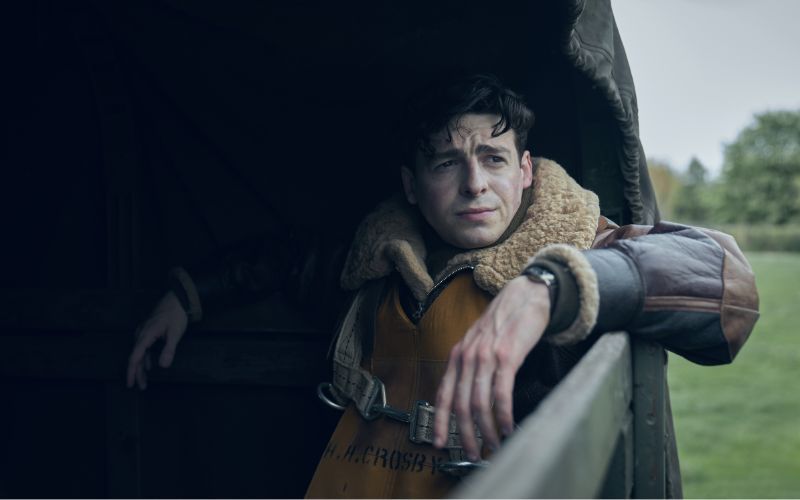 4
"'Masters of the Air' is a salute to the brave men of the 8th Air Force, who, through their courage and brotherhood, helped defeat Nazi Germany in World War II," said executive producer Gary Goetzman.
"Tom and Steven have always wanted to visualize cinematically what our author Don Miller has called, this 'singular event in the history of warfare.'
"We're thrilled that Apple TV+ has given us the opportunity to combine the efforts of so many talented people, on-screen and behind the camera, to tell this important story."
Based on Donald L. Miller's book of the same name, and scripted by John Orloff, "Masters of the Air" follows the men of the 100th Bomb Group (the "Bloody Hundredth") as they conduct perilous bombing raids over Nazi Germany and grapple with the frigid conditions, lack of oxygen and sheer terror of combat conducted at 25,000 feet in the air.
Portraying the psychological and emotional price paid by these young men as they helped destroy the horror of Hitler's Third Reich, is at the heart of "Masters of the Air." Some were shot down and captured; some were wounded or killed. And some were lucky enough to make it home. Regardless of individual fate, a toll was exacted on them all.
Ranging in location from the bucolic fields and villages of southeast England, to the harsh deprivations of a German prisoner-of-war camp, and depicting a unique and crucial time in world history, "Masters of the Air" is enormous in both scale and scope, and a genuine cinematic achievement.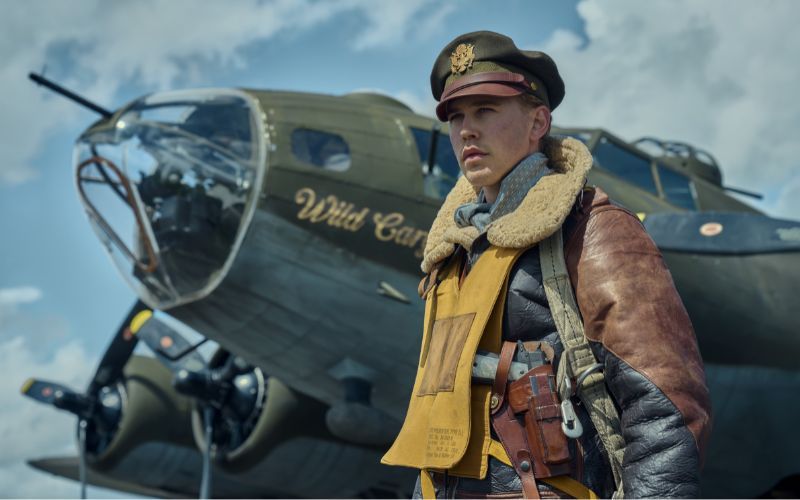 4
Hailing from Apple Studios, "Masters of the Air" is executive produced by Spielberg through Amblin Television, and Hanks and Goetzman for Playtone. Amblin Television's Darryl Frank and Justin Falvey co-executive produce alongside Playtone's Steven Shareshian. In addition to writing, Orloff co-executive produces. Graham Yost also serves as co-executive producer.