Former US President Donald Trump will visit Ireland next month, just weeks after his successor Joe Biden's three-day state visit. 
Trump is expected to stay at his luxury golf resort in Doonbeg, County Clare, on May 3 and 4, but the dates have not yet been confirmed. 
Trump previously criticized Biden for visiting Ireland while the "world is exploding". 
"He's now in Ireland, he's not going to have a news conference... when the world is exploding. I own property in Ireland, I'm not going to Ireland," Trump said during Biden's visit to Ireland earlier in April. 
"The world is exploding around us, you could end up in a third world war and this guy is going to be in Ireland." 
The former US President is also expected to visit his golf resorts in Aberdeen and Turnberry in Scotland during the first week of May.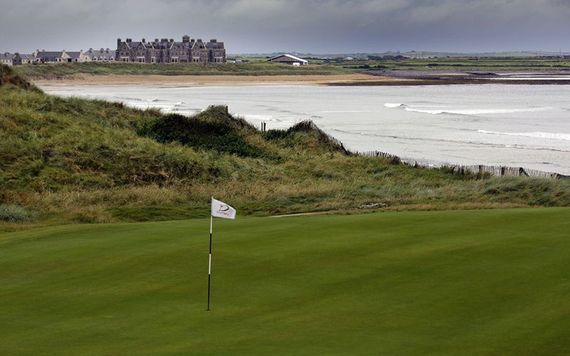 2
Trump has owned the Trump International Golf Links & Hotel in Doonbeg since 2014 and last visited the property in 2019 while serving as US President. 
He is expected to land at Shannon Airport on May 3 for his upcoming visit, which will entail a large security operation from US officials and members of An Garda Síochána. 
The Irish Times reports that the purpose of Trump's visit to Ireland and Scotland is to inspect his hotels.
Trump acquired the Doonbeg property for $20 million in 2014 and spent a further $13 million developing the resort between 2014 and 2019 but still took a $14 million loss in the five-year period. 
The resort also posted a $4 million in 2020 due to the Covid-19 pandemic but posted an operating profit of over $600,000 in 2021.