Still looking for a Halloween costume? Why not take your inspiration from Ireland's favorite vegetable, the mighty spud?
And, while you're at it, why not sex things up a little? It is Halloween, after all!
Throw on some thigh-high stockings, grab some butter and chives, and you'll be one hot potato!
The costume is, unfortunately, a joke. Comedian Jeff Wysaski, behind the Obvious Plant Tumblr, created a slew of fake Halloween costumes and added them to the selection in a store.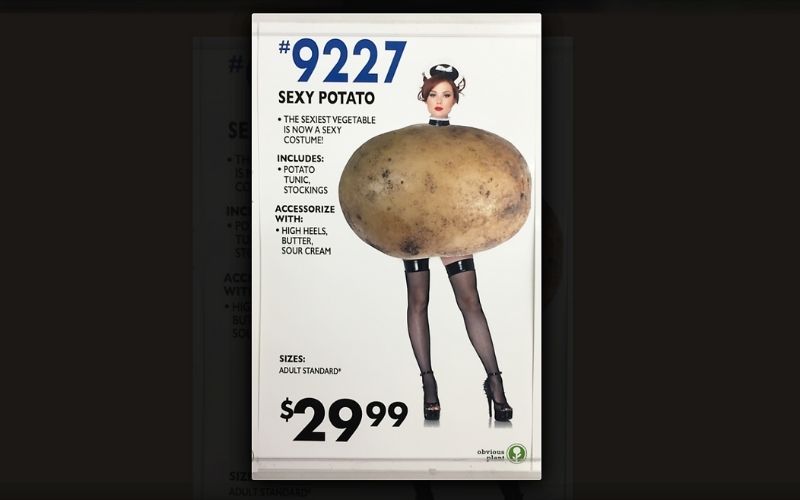 2
His spoof costumes included "Afraid of Socks," "Cold Girlfriend," and "Stephen." But we're certain that "Sexy Potato" looked right at home among the sexy nurse, traffic cop, leprechaun, and Little Bo Peep costumes.
If you loved the idea and are devastated that it's satire, here's a helpful e-How guide to creating your own potato costume.
Or, if you're looking for an Irish-inspired Halloween look, check out IrishCentral's list of Irish-inspired Halloween costumes!
What will you be dressing up as for Halloween this year? Would you give the potato costume a try? Let us know in the comment section, below!