The Duke and Duchess of Cambridge got into the St Patrick's Day spirit at the annual event celebrating the Irish Guards. 
In what has weirdly become one of our favorite St Patrick's Day traditions (simply because of the adorable Irish wolfhound Domhnall), Prince William and Kate Middleton were today on Guinness duty as they honored the Irish Guards.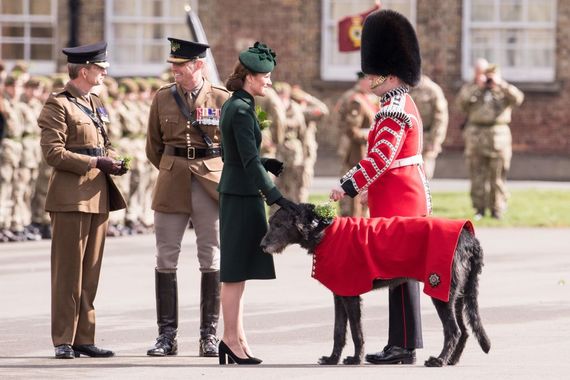 4
Held every March 17, the royal couple visited Parade Square at Cavalry Barracks where 350 soldiers from the Guards marched, led by their mascot, Domhnall. 
The pair then guzzled down a pint of the black stuff to continue the celebrations. 
Read more: Kate Middleton can trace Irish roots back to Brian Boru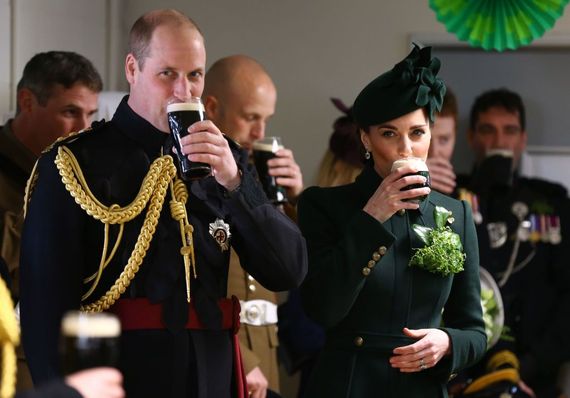 4
While the Duke wore his customary uniform, the Duchess sported a forest green Alexander McQueen coat that she topped with a matching fascinator. She also pinned a beautiful shamrock pendant to her left shoulder.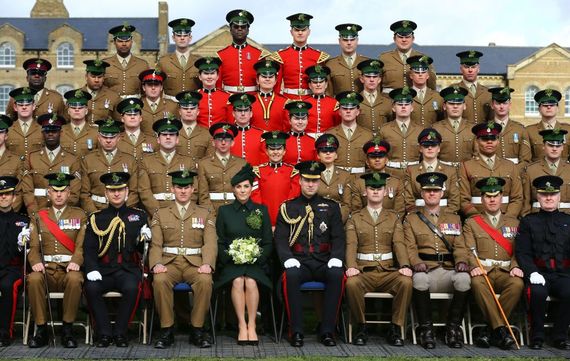 4
The Irish Guards, who recruits mainly from Northern Ireland, was founded by Queen Victoria in April 1900 to commemorate the Irishmen who died fighting during the Boer War.
Read more: Guess which famous Irish singer is related to Kate Middleton