It's that time of year again, yes it is. You may be melancholy wondering where 2017 went, with 2018 so close on the horizon. But cheer up, because there's one thing to look forward to for 2018 - the return of the Irish Farmer Calendar.
By the looks of things, the team behind the Irish Farmer Calendar, which is now in its 9th year of production, have really outdone themselves. 
The 2018 calendar features hunks of agricultural charm from Cork, Kilkenny, Wexford, Tipperary, Roscommon, Derry and Dublin. Resplendent with their farmers' tans, they appear in their full (or at least topless) glory along with goats, hens, a French bulldog, sheep, rabbits, peacocks, and pigs. The calendar was shot on at Croan Cottages and farm, Co. Kilkenny.
Read More: Hot Irish farmers pose with cute animals
10
The creator of the calendar series, Ciara Ryan, said that interest in the calendar this year is far exceeding previous years and the feedback has been tremendous. She also revealed that the first order for the 2018 calendar came from Tucson, Arizona, United States. 
The calendar has also received orders from elsewhere in the US, Australia, UK, Germany, Brazil, France, Hong Kong and South Africa, with an international audience hungry to see the charms of Ireland's farms (and farmers).
Read More: Irish farmer proposes to girlfriend in the most Irish farmer way possible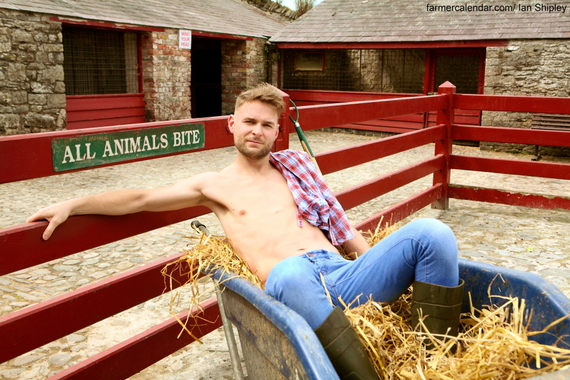 10
Both Ciara Ryan and photographers Jan Golden and Ian Shipley have been taken
aback by the response, with Ian saying "All the lads were brilliant and managed to keep smiling despite being a bit cold minus their shirts."
What's more, you can feel good about this indulgence. Proceeds from each $12.89 (€10.99) calendar sale go to Bóthar, a charity that enables families and communities worldwide to overcome hunger and poverty and to restore the environment in a sustainable way.
You can order yours at FarmerCalendar.com.
Now, let's meet some more of the lads.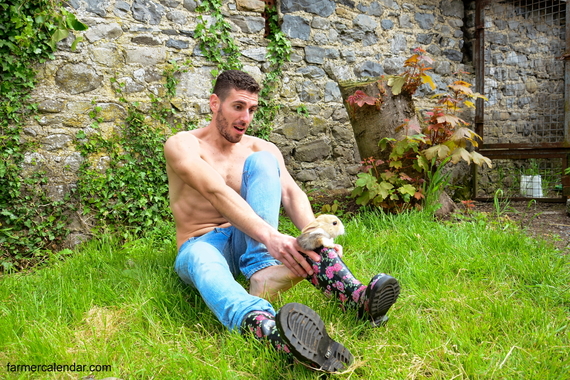 10
July has excellent taste in wellies.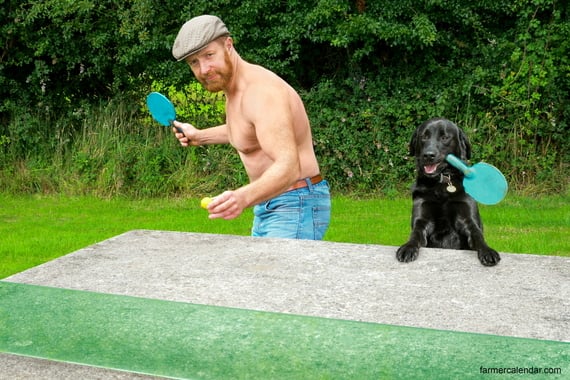 10
We'd definitely play doubles with November.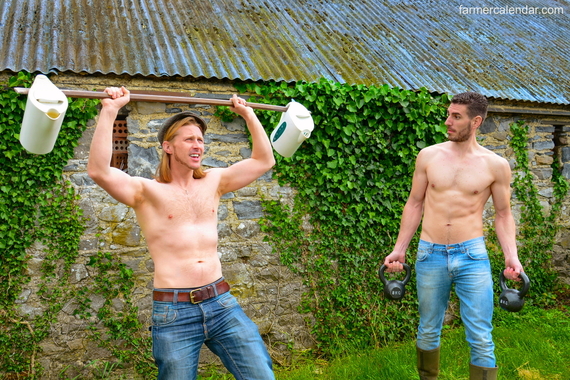 10
April has his priorities right - tea and exercise.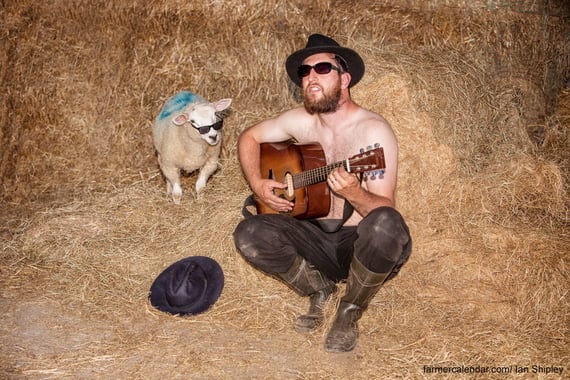 10
A right baad sing song happening here for August. 
10
Cockadoodledoo to February!
10
March has everything under control.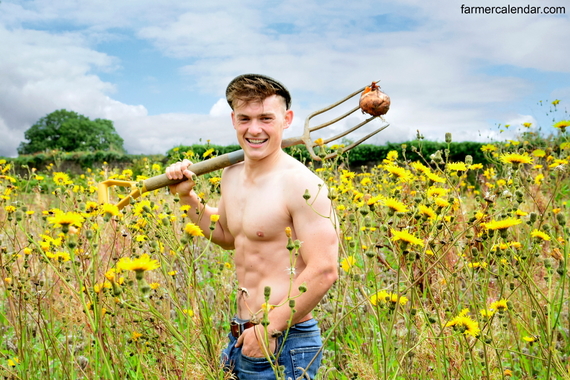 10
Happy 2018, everybody!