Can you find your Irish husband online this Valentine's Day? 
We all have a checklist when it comes to finding the perfect life partner: tall, dark, handsome … and Irish? If that sounds like your ideal mate, there's a mail order husband company that promises it can find you an Irish man.
With men like Liam Neeson, Colin Farrell, Niall Horan, Cillian Murphy and Jamie Dornan representing us worldwide, it's no surprise that Irish men are in high demand and dating site rosebrides.com boasts hundreds of single Irish men looking for an international wife.
Rosebrides.com is an international dating website, based in Lithuania, which aims to give soul-mate searchers worldwide the opportunity to connect with people of other nationalities and cultures.
It currently has over 20,000 active members across 100 countries ranging from the US and Australia to the Solomon Islands and of course, Ireland. Although the main focus of the site is single men looking for marriage material, there is a smaller section for women seeking men. Female users are said to be marriage-minded women seeking to meet interesting single men from Western countries.
Read more: Top Irish love sayings for Valentine's Day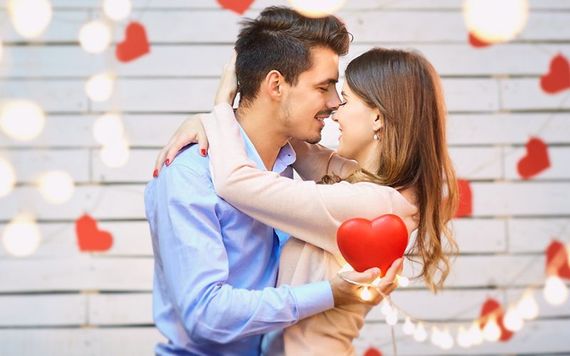 2
With all of the different cultures to choose from, why should you pick an Irish groom? Because of their chat, of course! Rosebrides says that Irish men "have a great love of conversation and a genuine interest in other people; independence, education, and a good sense of humor are all hallmarks of the Irish man's character."
If you want somebody with a bit of substance, too, look no further than the Emerald Isle. Irish men "place importance on life success and generally value intelligence over looks," and why wouldn't they be when they come from a "dynamic, lively, modern country with a young population and a successful, technologically-orientated economy."
Family and friends are also very important and "strong ties with family members are common amongst the Irish people." They've clearly heard about the special bond between a son and his Irish Mammy. We take this mention of "strong ties" as good forewarning about your future mother-in-law.
And, of course, the Irish accent receives a special mention. "Listening to the melodic tones of an Irishman's speech is often quite enough to make any woman feel weak in her knees," the site claims. They clearly haven't spent much time in the Midlands.
If this ticks all your boxes, start up a conversation with one of Ireland's awaiting grooms and see where it takes you. Testimonials from the site tell of users traveling from the US to as far Uzbekistan to meet the men and women of their dreams.
Read more: This Valentine's Day, remembering the day I knew I wanted to marry him
If you're a man looking for a bride, don't fret. There's a smaller but no less lovely selection of Irish women looking for an international husband. With our "fiery hair" and "bold personalities" you begin to wonder how there are any single women left in the country at all.
That's until you remember that we "are polite but opinionated and quite sharp." Is an opinion a complaint?
Nonetheless, "Irish women have a spark that is missing from so many women of other countries. Irish brides can bring excitement into your life and they can be your best friend and life partner. Irish girls are very social and have energetic personalities; they celebrate all the traditional Irish cultural events with gusto."
They forgot to mention that we all have lovely bottoms.
Have you searched for Irish love online? Share your experiences in the comments section below.
* First published in May 2015.