Only one per cent of the world's population claims Irish ancestry yet St Patrick's Day is celebrated in more countries than any other national day.
What began as a Christian celebration honoring Patrick, the patron saint of Ireland, today St Patricks Day is a celebration of everything Ireland, and for one day at least, everyone is Irish!
Read More: How are the landmarks that light up green for St. Patrick's Day linked to Ireland?
So how do other nationalities celebrate St. Patricks Day?
St. Patricks Day Parades began in the United States
Celebrations around the world usually consist of public parades, festivals and the wearing of green attire or shamrocks with a few pints of Guinness to boot.
St Patrick's Day parades actually began in North America in the 18th century and it wasn't until 1903 that Ireland followed suit.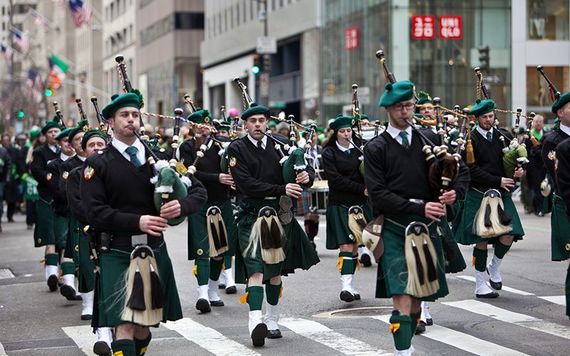 9
The first recorded St Patrick's Day parade was held in New York City in 1762 by Irish soldiers serving in the British Army. With the dramatic increase of Irish immigrants to the United States in the mid-19th century, the March 17 celebration became more widespread.
Read More: Irish leader Leo Varadkar walks with LGBT partner in St. Pat's parade on Fifth Avenue
Today, St Patrick's Day parades are held across the US with more than 150,000 people taking part in New York's showpiece - the world's largest.
The parade features bands, bagpipes, and dancers but unlike other parades, there are no floats or cars allowed. In Chicago, the Chicago River is dyed green before their parade begins, 
St. Patricks Day celebrations in Canada
Canada also has a long history of celebrating St. Patrick's Day and Montreal hold claim to the longest-running, consecutively-held St. Patrick's parade in North America, this year celebrating its 196th edition.
Between 500,000 and 700,000 spectators attend making it one of the largest St. Patrick's Day parades in North America.
Interestingly, the Montreal city flag includes a shamrock in its lower-right quadrant!
Japan - Tokyo's "I Love Ireland" Festival and St. Patrick's Day Parade
The biggest Irish event in Asia, the "I Love Ireland Festival" takes place over two days in Tokyo, Japan: Saturday, March 16 and Sunday, March 17.
The first day is an Irish cultural festival at Yoyogi Park which includes traditional musical, dance and sports performances, as well as an Irish gourmet booth where you can try Irish stout, stew and steamed oysters.
On the second day, the annual St.Patrick's Day Parade takes place.
Caribbean Green - Montserrat and the other Emerald Isle on St. Patrick's Day
Known as the Emerald Isle of the Caribbean, Montserrat is the only country outside Ireland where St. Patrick's Day is a public holiday.
Montserrat's Irish heritage dates back to the 17th century when the island became a haven for Irish Catholics who had been persecuted on other Caribbean islands. The Irish were originally sent into exile and devastating indentured servitude by Cromwell. The island is still a British protectorate.
9
The over a week-long St. Patrick's Festival provides a rich mix of Irish and African heritage, with some traditional Caribbean entertainment, making this one of Montserrat's most popular annual events. 
Read More: Montserrat is the other Emerald Isle on St. Patrick's Day
From Russia with love on St. Patrick's Day 
"Irish Week" is the largest festival of Irish culture in Russia and since 1992 Moscow has held St. Patricks Day parades with thousands of Muscovites congregating at the entrance to Sokolniki Park.
There will be a traditional Irish dance show, parties in Irish pubs, lectures, and discussions about Irish culture. The parade features marching bands, Cossack horsemen and Irish wolfhounds, while local bars contribute their own floats. 
This year the 12th Moscow Irish Film Festival takes in Moscow, St Petersburg, and Kazan and following the March 16 parade an 8-hour music marathon, "St.Patrick's Day & Night" takes place in one of Moscow's biggest clubs. 
9
France - Fête de la Saint-Patrick
The "Irish in France" association is organizing the second ever Saint Patrick's Day Parade in Paris on Sunday, March 17.
The parade will leave the Centre Culturel Irlandais on a short route around the 5th arrondissement before returning to the Centre. The St Patrick's Day Parade forms part of the St Patrick's Day Festival running from March 16 - 18.
The afternoon will be a celebration of Ireland, its people, history and culture with music, dancing, singing, and children's activities.
9
The UK's London Irish on St. Patrick's Day
The three-day "London St. Patrick's Day Festival" is now approaching its 70th year and attracts more than 125,000 people to events across London.
It has become a destination event showcasing the best of Irish food, music, song, dance, culture, and arts taking place from March 15 - 17.
London's Irish Film Festival takes place on Friday at the Regent Street Cinema and on Saturday world music legends KILA will perform at the London Irish Centre.
On Sunday, the one and a half mile parade starts at Hyde Park Corner, then travels down Piccadilly and Haymarket and through to Trafalgar Square.
9
Irish dancing schools and community groups will showcase their skills, but equally as prominent are marching bands and sports clubs from the rest of the UK.
Trafalgar Square is then the focal point for the afternoon's entertainment, with a full line-up of Irish singers, dancers, musicians and other performers on the stage.
Irish food and drink stalls form a street food market, and family-friendly activities including arts and crafts take place. The festival culminates in the Big St. Patrick's Céilí getting everyone on their feet for some jigs and reels.
"All-Blacks" go "All-Irish" - St. Patrick's Festival New Zealand
11,300 miles from Dublin, the St Patricks Festival in Auckland, New Zealand, is the farthest celebration away from Ireland.
Famous for their rugby All-Blacks team, from March 9 - 24, New Zealanders go green for the holiday. Not only is its 1,076-foot Sky Tower lit with the Irish hue all day, but it also hosts at big parade which will be held on Sunday, March 17 this year. 
9
Aussie Irish - St. Patrick's Day in Australia
With over two million of the Irish diaspora living in Australia, its no surprise that there are several major St. Patrick's Day celebrations taking place across the country.
Melbourne, Sydney, Adelaide, Darwin, Perth and Brisbane are just some of the places that will be turned green for St. Patricks Day.
In fact, Sydney Opera House will be lighting up in green to mark the occasion and Sydney's Entertainment Quarter in Moore Park will transform into The Green Quarter this St Patrick's Day.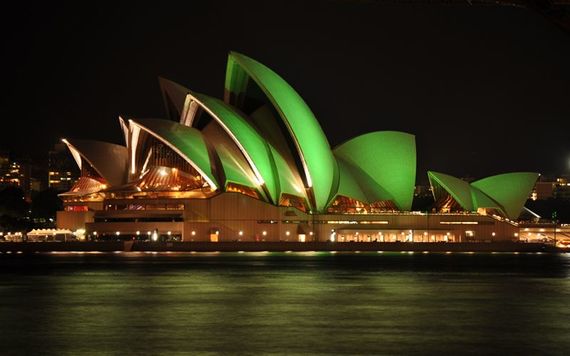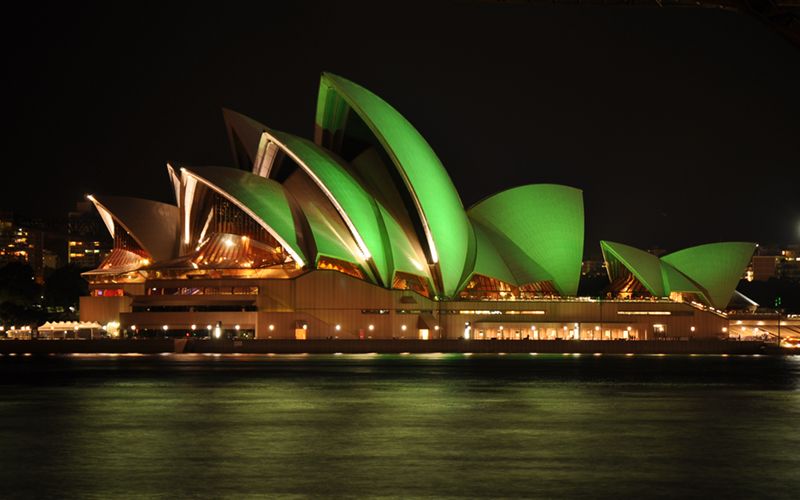 9
San Patricio 2019 -
Buenos Aires 

Argentina and St. Patrick's Day

Buenos Aires is home to the largest St. Patrick's Day celebration in South America, but instead of just a parade, visitors can partake in a street festival with live music, dancing and plenty of drinking.
9
The result is a St. Patrick's Day Street festival taking up 10 blocks along Reconquista Street, with music and dancing.
And their annual parade, which ends at the Plaza San Martín, features Celtic musical selections and a leprechaun costume contest.
Read More: Ireland welcomes the world with St Patrick's Festival 2019
Where will you be celebrating St. Patrick's Day 2019? Share in the comments!
St Patrick's Day 2019: Looking for events in your community this St Patrick's Day or to share further information on the March 17 celebrations in your area? Join our St Patrick's Day 2019 group and celebrate St Patrick's Day 2019 in proper Irish style.