Patrick Begorra, 'The Little Man of Disneyland,' lives in a "wee snug house" in the Disney's California theme park
Disneyland in California is home to a hidden leprechaun house that belongs to a "little man" named Patrick Begorra.
The legend of leprechaun Patrick Begorra was first published for Disney's iconic Little Golden Book series in a story entitled 'The Little Man of Disneyland.' The book was written by Jane Werner, who wrote 400 Little Golden Books, under her pen name Annie North Bedford.
'The Little Man of Disneyland' serves as a sort of prequel to the actual construction of Disneyland in Anaheim, California, which first opened in July 1955.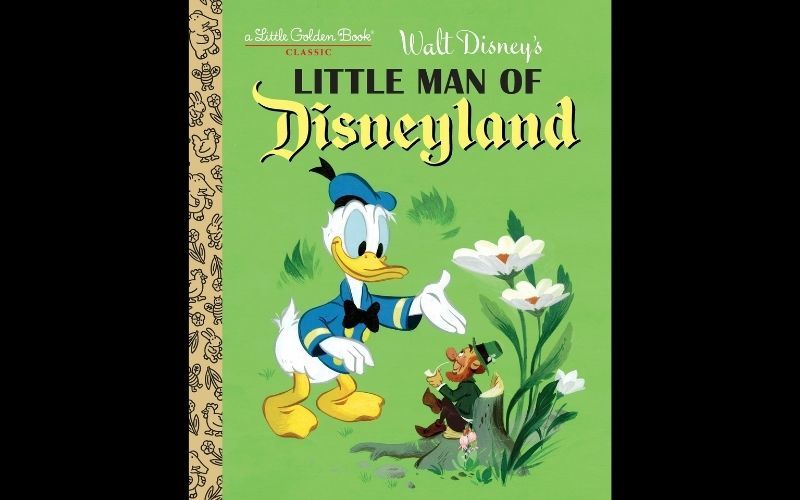 2
In 2015, Jim Fanning explained the origins of Disneyland's leprechaun house: "In 1955, several Little Golden Books spun stories around Walt's latest dream-come-true, Disneyland."
"The most fantastical of these was Little Man of Disneyland, the charming story of Patrick, a leprechaun who lives in a tiny, half-hidden house at the roots of an Anaheim orange tree—until one day Donald Duck, Mickey Mouse, and Goofy (and Pluto too) turn up."
"They are ready to start moving trees so they can build 'a wonderful place called Disneyland… with all sorts of marvelous things for fun.'"
"Patrick agrees to let them build the Park—as long as he can live there in a new house. Once Disneyland is ready to open, Patrick moves into a 'wee snug house' of his own in a secret spot at the Park known only to him."
Disney as a whole is never one to pass up an opportunity to hide a fun surprise, be it in a plotline or, evidently, in one of their theme parks.
This month, Nathan Villamor shared in a blog post on MiceChat that Patrick Begorra's "wee snug home" can be found near to the entry of the India Jones ride at Disneyland's Adventure Park.
Have you ever come across Patrick Begorra's leprechaun home in Disneyland? Let us know in the comments!
* Originally published in 2019, updated in May 2023.