Remembering an Irish businessman in New York who helped many and could see even beyond their own dreams. Sadly he now continues to watch over us from a better vantage point than ever.
I met Bill Burke at the launch of the Bank of Ireland in the Astoria Manor in 1977 and we've been friends ever since.
I was devastated by Monday morning's news of his death. We had some good times together.
I remember when he was selected for New York City St. Patrick's Day parade grand marshal in 1988 I accompanied him to many events and we had a lot of laughs, especially when at times we were inattentive and got lost.
We had a mutual friend, Mike Synott, who had a travel agency in the city.  He was a great wit and we both enjoyed his company.
Read more: Bill Burke - a true legend who will be missed
When he died Bill and I traveled together to his wake in Brooklyn. Bill drove and we didn't stay long at the wake as I was leaving for Ireland that evening.
3
Shortly after starting for home Bill's car just stopped and wouldn't budge. He looked at me and said, "that's Mike saying, 'those two bastards left too early and I'll fix them.'" And he roared laughing. Miraculously the car restarted in a while and we got home on time.
They held a lot of promotional events in the Bank of Ireland on Fifth Avenue, and instead of inviting the "moneyed crowd" Bill would go out of his way to make sure those who would never otherwise be invited would be there. The doorman was as important to Bill as your well-heeled Wall Street executive.
Bill was so proud of his heritage. He would never forget Tubbercurry in Sligo and we had many conversations about his mom who died young and his father who owned a garage and worked tirelessly to raise a large family.
His father had a taxi on the side and Bill's stories about him driving young emigrants to Cobh in Cork were electrifying. Some didn't have enough to pay for the drive and he never worried because after awhile he got the dollars in the post.
Bill's crowning glory of course was being grand marshal in 1988. He wished his mom and dad could have been there to see it and to celebrate.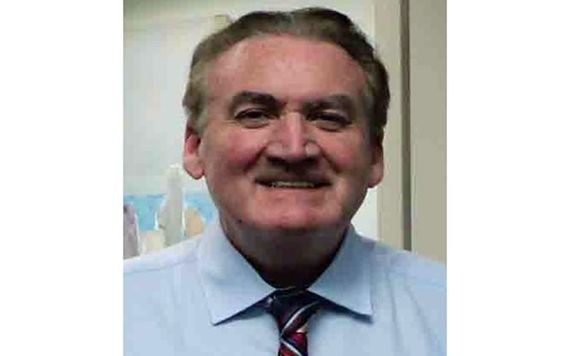 3
Prior to and after the St. Patrick's Day grand marshal parade we attended many events together, and while poor Bill was ensconced on some dais, his wife Kathy, my wife Mary Ellen and I were dancing up a storm. Kathy loved to dance and we had a good share of fun and laughs.
Kathy died from cancer and Bill was devastated. We too were shattered as she was truly a lovely and genuine person.
In some time thereafter, we joined Bill and Aileen to celebrate their marriage in Glendore, Co. Cork and it was a wedding to remember. Happiness once again abounded. I remember Steve Mc Fadden RIP giving one of his wild orations on the front lawn of the reception venue and it was priceless.
Life went on and Bill thrived, and when the Bank of Ireland ceased operations here he was immediately recruited by Country Bank after which it grew from success to success.
In the last few years, I accompanied him daily to Country Bank in Manhattan and home again, and I can vouch without a doubt that a moment of silence between us was scarce. He regaled me incessantly of the attributes of his family. He marveled how Aileen was so intrepid getting him through a serious illness a few years ago and often cited her determination to see him back to himself.
He would go through the various accomplishments of his children and grandchildren, each of whom garnered a good measure of his pride. He loved Country Bank because it allowed him the means to continue to help others, especially his Irish compatriots and it's many of them who owe their future success to Bill who could see even beyond their own dreams.
Yes Mary Ellen and I are saddened that Bill has left us for heaven and knowing him as well as I did, he'll still be there looking out for his own from a better vantage point than ever.
Beannacht Dé Lena Anam Uasal. (God Bless His Noble Soul).