Ireland's long and often troubled past makes it a good choice for history buffs. Its history is far more complex than might first appear - as such, it's the type of place where a bit of local knowledge can go a long way.
Walking tours offer an ideal way of getting to know that history - and in doing so, provide a great way to see Ireland's towns and cities. Just make sure you're well prepared for any sudden changes in weather!
Indoors, there are plenty of museums that deal with Ireland's past and its long history of nationalism, as well as castles, ruins and settlements that date to Viking and Norman times.
Dublin
Dublin is probably the best place to start. Graduate history students of Trinity College Dublin lead the Historical Walking Tours of Dublin - so these guys really know their stuff. The tours explore the main features of Irish history: Dublin's development, the influence of the American and French Revolutions, the Great Hunger from 1845-49, the 1916 Rising, the War of Independence, and the partition of the country, concluding with the Northern Ireland peace process and Ireland today. Along the way, they call into Trinity College, Old Parliament House, Temple Bar, City Hall, Dublin Castle, Wood Quay, Christ Church Cathedral and the Four Courts.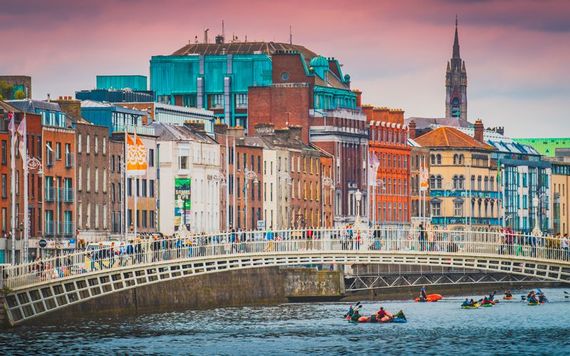 5
Trinity College Dublin is best known for the Book of Kells - less famous, but no less extraordinary, is the Long Room, the room in which the book is held.  (Apparently, it was the inspiration behind a room called the Jedi Archives in the Star Wars movie, "Episode II: Attack of the Clones.")
Because there is so much history to this prestigious college - as you might expect for an institution founded by England's Queen Elizabeth I in 1592 - a guided tour here is a great experience. Every building seems to have a fascinating story behind it. Perhaps some of the guides studied theater at Trinity: they always seem to add a little dramatic flair to their tours.
Kilmainham Gaol is where one of the most significant events in Irish history took place: the execution of the leaders of the 1916 Easter Rising. This turned the tide of Irish history, creating a wave of public sympathy for Irish nationalists, which eventually resulted in Ireland (with the exception of six counties in Northern Ireland) achieving its independence. Kilmainham Gaol, a 15-minute bus ride from the city center, tells the story of Irish nationalism. In addition to the leaders of the 1916 Easter Rising, many other Irish nationalist leaders were imprisoned there over the years, as far back as 1796, when it was built.
Galway
Galway is arguably Ireland's cultural capital.  While there, consider Galway Tours, which will show you the history of this fantastic little medieval city. (Although it calls itself a city, it feels more like a town - most things you will want to see are well within walking distance.)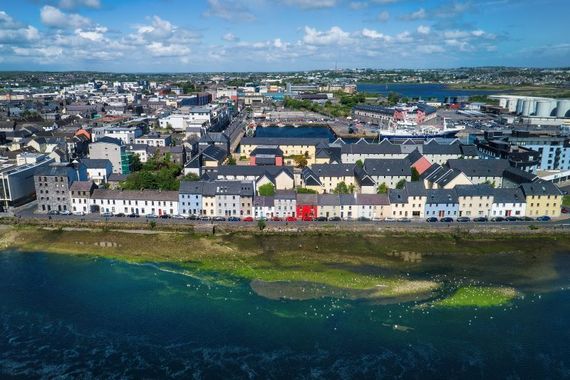 5
Places visited include Eyre Square, which is very much the heart and soul of the city, the Town Walls, which date back to 1270; Lynch's Castle, one of the oldest buildings in Ireland still used for commercial purposes; and the Spanish Arch, whose name comes from a time when Galway had a trading relationship with Spain. The tour also calls into some of Galway's most famous landmark pubs such as The Kings Head, De Burgos and O'Connell's.
Cork
It would be a mistake to overlook Cork, the second-largest city in the Irish Republic, in favor of Dublin. The city's inhabitants are a very proud bunch - you'll see them wearing red "People's Republic of Cork" T-shirts. And after a quick visit to the city, you'll see why they have much to be proud of. The city's center is quite small, and so a lot of ground can be covered on foot. To get to see the city and to learn more about it, try Cork Historic Walking Tours.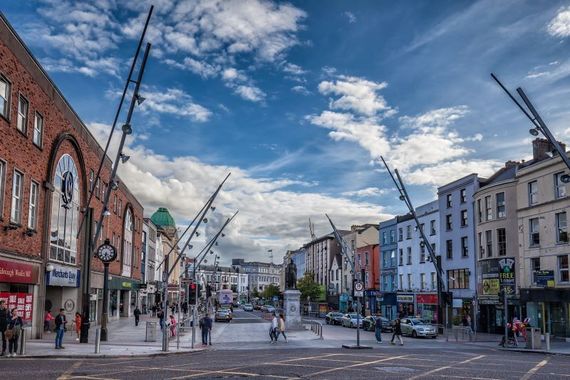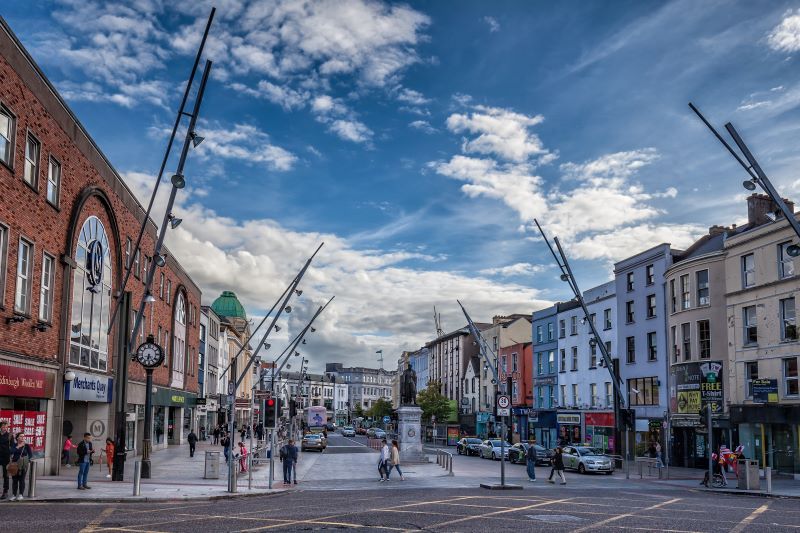 5
It offers three main tours. The Grand Tour gives a brief history of the city from its foundation to the present day. The Monks, Vikings and Normans Tour explores the city's foundation to the rise and fall of the medieval city, from 606 A.D to 1690. And finally, there's the Modern City Tour, which traces Cork's development from its medieval core.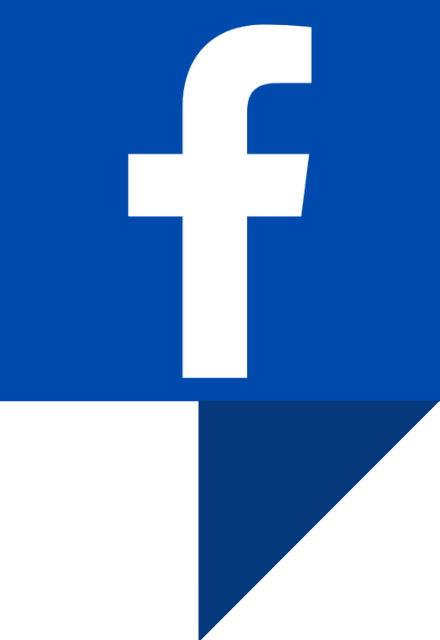 Traveling to Ireland
Are you planning a vacation in Ireland? Looking for advice or want to share some great memories? Join our Irish travel Facebook group.
Belfast
Belfast, the capital of Northern Ireland, has thankfully been transformed in recent years and has become a popular tourist destination.
There are still plenty of reminders of "The Troubles" (the name given to Northern Ireland's conflict). In addition, there are tours to areas that feature murals depicting republican and loyalist prisoners. Perhaps not for everyone - but some tourists will find the murals fascinating. Be advised, however, that the version of history you get may well depend on the background of the person giving you the tour.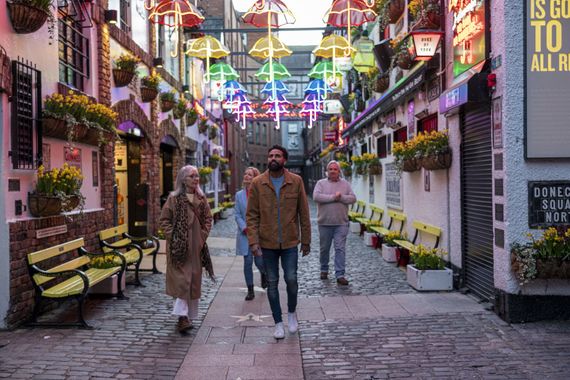 5
Belfast Historic Walking Tours will help you explore the city's architectural gems and learn about its humble origins. Start at the magnificent City Hall, a symbol of Belfast's Victorian greatness, and continue down Donegall Place to Castle Lane. A walk along the River Lagan to Belfast's leaning tower, the Albert Clock (built in 1867), are also taken in.
There is another tour in Belfast called Blackstaff Way which will take you along many interesting streets, including the famous Great Victoria Street. You will also see the oldest bridge in Belfast, find out about the 'Black Man' and the Mystery Stone from Belfast Castle of 1708.
Finally, if you'd like to combine drinking with learning, there is also a Historical Pub Tour of Belfast, which takes you on a tour of pubs that have long been part of Belfast's social and cultural life. The Crown Liquor Saloon (built in 1849) is one of Belfast's best-known and best-loved pubs. It features exquisite tiling, glasswork and ornamental woodwork that transport the drinker back to a bygone era. White's Tavern, The Morning Star, McHugh's, Bittles and Kellys' Cellars are also stops on the tour, and are crammed with colorful characters and stories.
* Originally published in 2014, updated in May 2023.