Exactly 26 years after the Brú na Bóinne was dubbed a UNESCO World Heritage Site a new immersive visitor center has opened bringing to life the Neolithic tombs, built in c 3,200BC.
Older than the pyramids in Egypt and already one of Ireland's most popular tourist attractions, a new $5 million state-of-the-art "visitor experience", the Brú na Bóinne center, has opened at Newgrange, in County Meath. The center opened its doors just days before the Winter Solstice when the world will watch as light fills the passage tomb at the ancient Neolithic monument, Newgrange.
The launch also comes exactly 26 years after the "Archaeological ensemble of the Bend of the Boyne or Brú na Bóinne" was inscribed as a UNESCO World Heritage Site.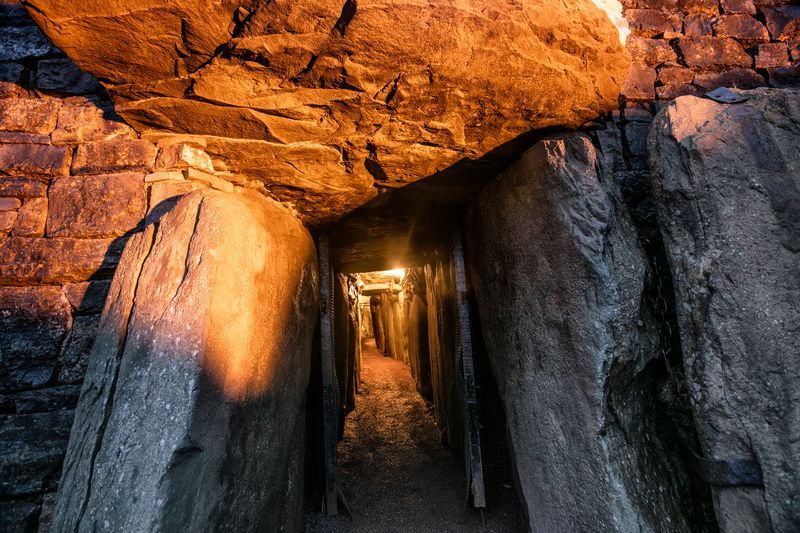 4
The building on the banks of the Boyne River, near Donore in County Meath, has become famous as the entry point for the renowned Neolithic Passage Tomb complexes of Newgrange and Knowth. An immersive visitor experience, it will showcase the archaeological and historical heritage of Brú na Bóinne in a way that is evocative, absorbing and entertaining for visitors while increasing the capacity of visitors to the site and monuments.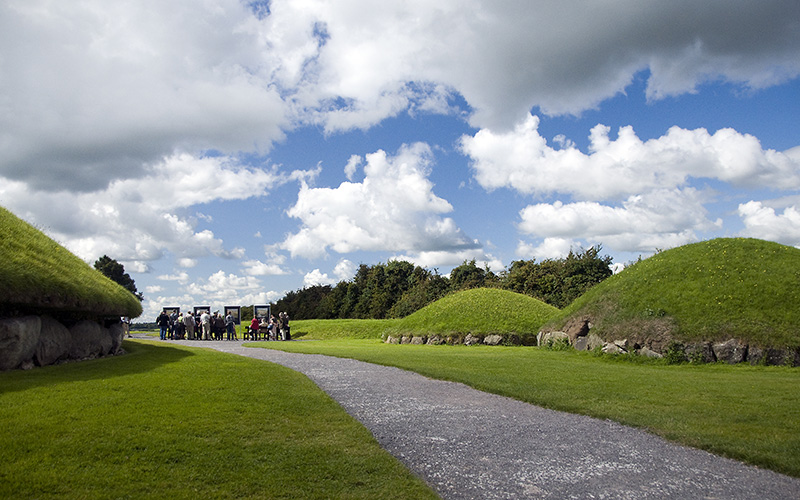 4
Read more: Monument aligned with winter solstice among 40 newly discovered near Newgrange
The Brú na Bóinne center will tell the story of how the Neolithic passage tomb at Newgrange was constructed in c. 3,200 BC and the way it aligns with the rising sun at the time of the Winter Solstice, on 21 December every year. New information on the immensely rich archaeological landscape of the world heritage site around Newgrange will also be brought to life at the center for the first time, with exciting discoveries made during the summer of 2018, which have since been investigated by the National Monuments Service.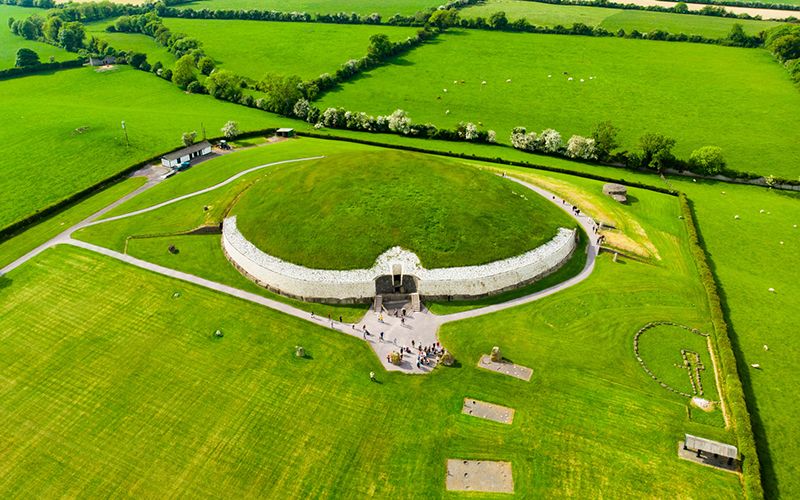 4
The Brú na Bóinne Visitor Centre was first opened to the public in 1997 and quickly became a huge success with visitors, showcasing the rich archaeological heritage of the Boyne Valley to over 5 million visitors and becoming one of the foremost visitor attractions in Ireland. In recent years, the need for reinvestment in the building became clear and with substantial financial assistance being provided by Fáilte Ireland, a project for the refurbishment of the building and the creation of a new visitor experience and exhibition was developed.  
Love Irish history? Join IrishCentral's history Facebook group here.