I love Ireland any time of the year, but my favorite time to visit is in the off season. Sure, it's a wee bit cooler in January than it is in June but it's also less crowded and there are better deals to be had with the airlines during the off months.
Last year during the off season, I found myself driving through The Gap of Dunloe alone and there was not another car in sight. That made my ride through the Gap even more spectacular.
Here are my ten favorite places to visit in Ireland:
The Gap of Dunloe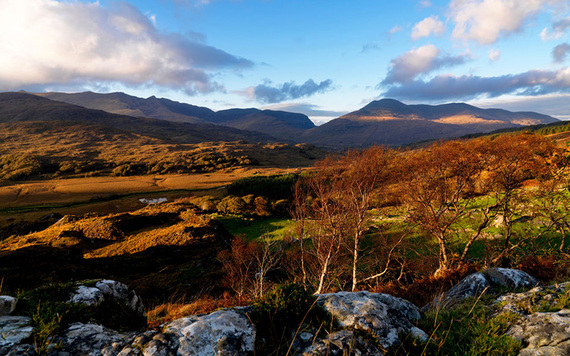 11
The Gap of Dunloe is a narrow mountain pass located between MacGillycuddy's Reeks and Purple Mountain in County Kerry. It's almost seven miles from north to south. There are five lakes connected by the River Loe. Between the first two lakes, there is an old arch bridge called 'The Wishing Bridge.' It is said wishes made upon it are certain to come true.
Peak season the road through the gap can get quite crowded with jaunting cars and tour buses. You can also hike or ride your bike through. The scenery is completely breathtaking and there are many photo opportunities along the way. Yes, this is my all-time favorite place to visit in Ireland. A true hidden gem.
Slieve League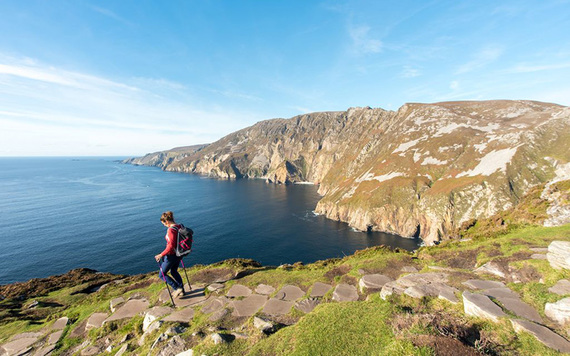 11
Slieve League in County Donegal is three times higher than The Cliffs of Moher in County Clare and much less crowded. These cliffs are the highest sea cliffs in Europe, and I felt as though I was standing on the top of the world. And the drive through Donegal to get to the cliffs isn't too shabby either.          
Howth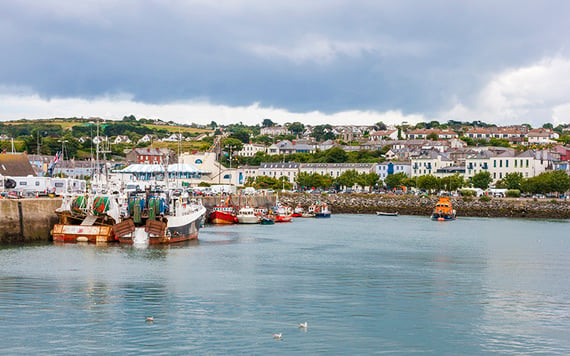 11
Howth is a small fishing village and outer suburb of Dublin. I love to take an early morning walk around the town and watch the fishing boats come in. If you're vacationing without a car and staying in Dublin, the DART runs to Howth from Connolly Station in Dublin and it is a mere 20-minute train ride.
Kilmainham Gaol
11
Kilmainham Gaol is a former prison in Dublin and much of Ireland's history can be told here. Many Irish revolutionaries, including the leaders of the 1916 Easter Rising, were imprisoned and executed in the prison by the British. If you are a history buff this is a must see. I found this to be a very emotional yet meaningful tour. Not too far away is Arbour Hill Cemetery the grave site of the Easter Rising leaders who are buried in a mass grave in the cemetery. The visit to both the jail and the cemetery was a very affecting experience.
The National Museum of Ireland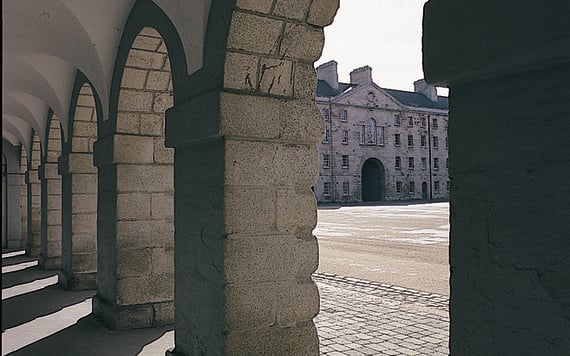 11
The National Museum of Ireland Decorative Arts & History, also known as Collins Barracks is a former military barracks in the Arbour Hill area of Dubin. Collins Barracks is named after Michael Collins, the first Commander-in-Chief of the Irish Free State Army. The exhibits in this museum include Irish culture, heritage, and national history.
Killarney National Park
11
Killarney National Park in County Kerry is 26,000 acres of spectacular natural beauty. I enjoyed a jaunting car ride through the park to Ross Castle. There is something for everyone here. You can walk, hike, take a jaunting car ride or take a boat ride on the lakes. You may even see the magnificent red deer along the way. Killarney is a great town and the national park is a treasure.
County Leitrim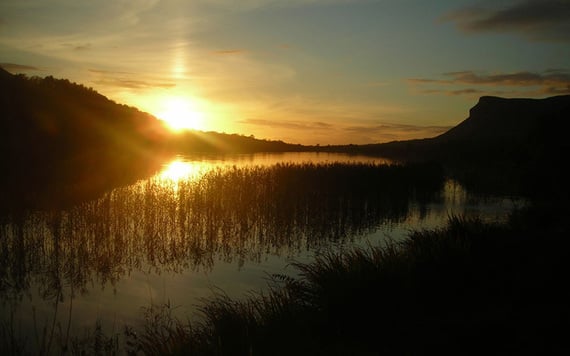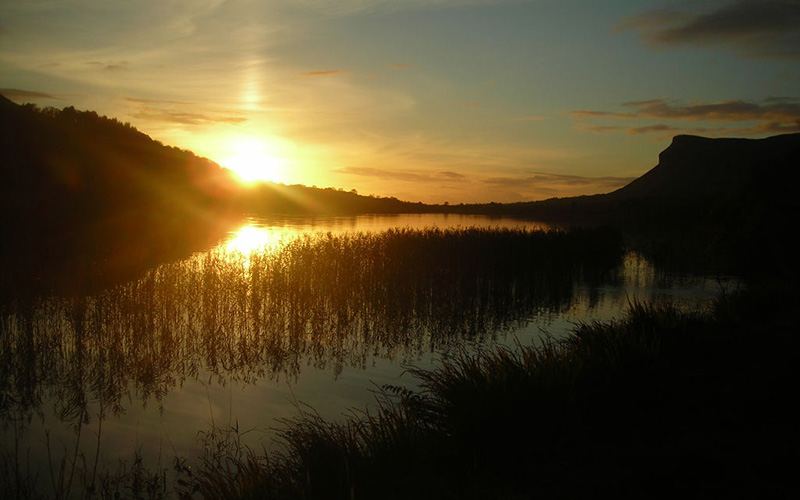 11
County Leitrim just doesn't get enough love. I know many tourists don't venture up to County Leitrim but you should if you're looking for some peace and quiet, along with beautiful scenery.
There is no traffic here and remarkably, Leitrim got its first traffic light in 2003. While it is the 26th largest of the 32 counties in Ireland by area, it is the smallest in population and like no other county in terms of the friendliness of the people.
The Lough Rynn Castle Hotel in County Leitrim is a stunning hotel and fit for a queen. The grounds are regal and I enjoyed relaxing in the drawing room with a hot toddy.
From the hotel, you can take a short taxi ride to Creegan's Pub in Cloone for a few pints. This is an authentic Irish pub which has been in the same family for more than 100 years and just happens to be owned by my charming cousin, Tommy Creegan. County Leitrim is indeed off the beaten path and trust me, you'll thank me after your visit. It's a favorite place of mine, for sure.
Glasnevin Cemetery
11
Glasnevin Cemetery in Dublin is a large cemetery which opened in 1832. The cemetery contains the graves of many of Ireland's most prominent national figures. The grave of Michael Collins is beside the visitors' center. A truly beautiful cemetery.
Belfast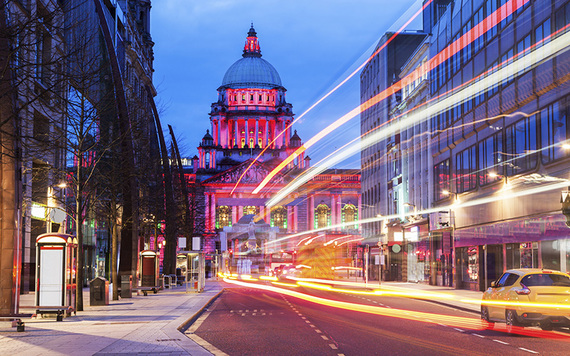 11
A double-decker bus ride through Belfast. This is a great way to get the layout of the land before venturing out on your own while in Belfast. It was fascinating seeing the working-class, predominantly loyalist, an area known as the Shankill and Falls Road, the republican community in the city from atop a double-decker bus.
Any pub in Westport
11
Next up on my bucket list is a to visit The Donkey Sanctuary in County Cork. Every donkey taken into the Sanctuary is guaranteed a life of loving care. I fell in love with a couple of donkeys living on The Great Blasket Island a few years ago. Since then, I have a soft spot for them.
And, I've always wanted to attend a major sporting event in Ireland. So, Croke Park....here I come!
Read more: How magical Ireland healed my broken heart