Discover famous and infamous figures from Ireland's history at EPIC The Irish Emigration Museum in Dublin.
Over the centuries, some 10 million people left the island of Ireland to seek out a new life. Visit EPIC The Irish Emigration Museum in Dublin to find out about the Irish people who traveled the globe.
Nominated for European Museum of the Year 2018, EPIC is the world's only fully digital museum. The 20 interactive galleries tell the fascinating stories of over 300 Irish people, past and present, and relive some of the greatest achievements and accomplishments in the world of sport, music, art, culture, politics, food, fashion, and science.
Spurred by adventure, necessity and curiosity, many of those who left their homeland and settled around the globe achieved great things, as did their descendants. However, there were a notorious few whose impact was less than positive. But let's start with the heroes.
JFK
9
John Fitzgerald Kennedy was the 35th President of the United States. With great-grandparents hailing from County Wexford, Kennedy was elected in 1961, becoming the first Catholic US President. Admired as a skilled orator and renowned for his political vision and charismatic personality, he was also much-loved in Ireland, which he famously visited in 1963 and captured the imagination of the Irish people. Although 22 of the 45 men to have held the office of President claim some form of Irish ancestry, JFK left an indelible and enduring mark on the world.  
Liam Neeson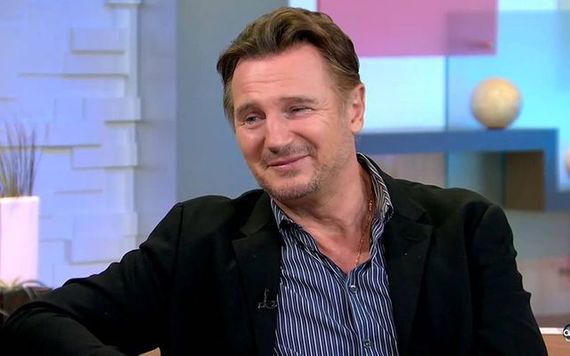 9
Known for his 'very particular set of skills', the foremost being acting, Liam Neeson rose to global prominence in the Academy Award-winning movie Schindler's List. For many, though, the popular Northern Irishman is synonymous with his role portraying revolutionary leader Michael Collins. He has featured in well-known movie franchises, from Batman Begins to Star Wars: The Phantom Menace. Not one to be typecast, he more recently established himself as an action hero Dad in the hit movie series Taken. In addition to his successful screen career, the Ballymena man is also known for his work supporting charitable causes.
Leonora Barry
9
Leonora Barry was the first female labor organiser in American history and typified the strong Irish woman. She had emigrated from Cork and found herself widowed and penniless in Amsterdam, New York. By the late 1880s she was in the senior ranks of the Knights of Labor, a union with over 600,000 members. She travelled the country advocating equal pay for equal work and racial equality (just 25 years after the Civil War) and protesting against sexual harassment (more than a century before it was formally addressed by legislation).
The Irish Whales
9
Long before Conor McGregor strutted his stuff, the first modern sporting superstars were the Irish Whales. This group of athletes competed for the United States and Canada and became internationally famous for their exploits at the Olympic Games between 1896 and 1924, becoming the most celebrated and successful sportsmen in the world. The Whales dominated weight throwing events at the Olympics, and were also known for their prowess around the dinner table! The Whales were all at one stage members of the New York Police Department, apart from Con Walsh who worked in the Seattle Police Department.
Chief Francis O'Neill
Another County Cork emigrant, Daniel Francis O'Neill (1848 – 1936) was a Chicago police officer who rose to become Chief of Police in the city. He fostered a life-long passion for Irish music and was a keen player of the flute, fiddle and pipes. O'Neill is celebrated as one of the 20th century's greatest collectors and publishers of traditional Irish music.
Nellie Bly
9
Born Elizabeth Cochran Seaman in Pennsylvania with Irish ancestry, under her pen name of Nellie Bly she became a pioneering investigative journalist. She got her break at the Pittsburgh Dispatch in 1885 after writing a strongly-worded response to an article describing working women as 'a monstrosity'. Nellie wrote various undercover pieces, publicizing harsh conditions suffered by workers, and also ventured to Mexico as a foreign correspondent, aged just 21. Later writing for The New York World in 1889, she famously completed a trip around the world – which she completed in just 72 days – beating Jules Verne's character Phileas Fogg.
But what about those of more dubious character? Below are some ne'er-do-wells of Hibernian heritage.
Billy the Kid
9
Henry McCarty AKA Billy the Kid (1859 – 1881) has become one of the legendary figures of the Wild West. His mother was an Irish immigrant from Antrim who raised her son in a New York slum before heading out west. Billy the Kid claimed to have killed 21 men, or as he put it "one for every year of my life".
Catherine O'Leary
9
More unfortunate than villainous, O'Leary was an Irish immigrant living in Chicago, Illinois, who became infamous when it was alleged that an accident involving her cow knocking over a lantern in the family barn started the Great Chicago Fire of 1871, which killed up to 300 people and left 100,000 homeless. The incident ruined O'Leary's good name and she was said to have died heartbroken. It also spawned several songs, with Brian Wilson of the Beach Boys even winning a Grammy award for an instrumental titled 'Mrs. O'Leary's Cow'.
George 'Machine Gun' Kelly
9
A Memphis-born bootlegger, bank robber and kidnapper, George 'Machine Gun' Kelly (1895 – 1954) is considered one of the most famous gangsters from the Prohibition era. Despite his enduring fame and violent nickname, Machine Gun Kelly never actually killed anyone, and he was never known to fire his namesake Tommy gun (a gift from his wife and partner in crime, Kathryn) at anything but tin cans. He spent the last 21 years of his life in prison, serving a 17-year stretch on Alcatraz.
Find out more about intriguing figures from Ireland's past at EPIC. Voted one of TripAdvisor's Top 5 Irish Museums and chosen by National Geographic Traveler in its Top 10 Things to Do in Dublin, EPIC is an essential first stop for visitors to Dublin with an interest in Irish people, culture and history. EPIC also houses a state-of-the-art genealogy centre, the Irish Family History Centre, to help visitors explore their Irish ancestry.
For more information and to buy tickets to the museum visit EPICCHQ.com.