Cork, the 'Rebel City' of Ireland, holds a special place in the hearts of Irish Americans seeking to reconnect with their ancestral roots.
From its rich history and vibrant culture to its warm hospitality and stunning landscapes, Cork offers an authentic Irish experience that will leave you captivated. In this article, we will take you on a virtual journey through the rebel city, uncovering its hidden gems and sharing invaluable tips for an unforgettable visit. For more info on Cork City and its outstanding attractions check out the Rebel's Guide to Cork.
Embrace the rebel spirit
Cork is known for its resilient and independent spirit, evident in its history of rebellions and iconic landmarks. With this in mind, where better to begin your exploration than with a visit to the historic Cork City Gaol, where you can learn about the city's tumultuous past and the fight for Irish independence? Continue your journey with a stroll along St. Patrick's Street, the beating heart of Cork, lined with vibrant shops, cozy pubs, and historic buildings that tell tales of the city's rebellious heritage. Stop off quickly at a shopping center named Dunnes Stores - this was the site where the Burning of Cork started. When British troops burned down the city center in December 1920.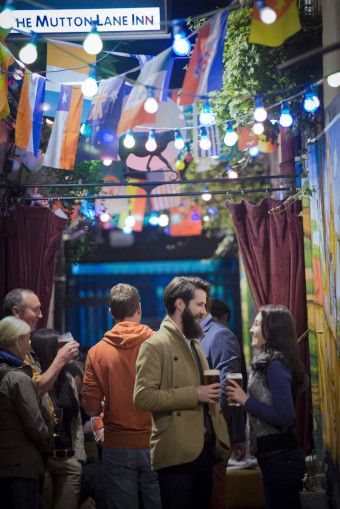 3
Gastronomic delights
Cork's culinary scene is a treasure trove of flavors, combining traditional Irish cuisine with innovative twists. Start your gastronomic adventure at the famous English Market, a food lover's paradise, where you can sample local delicacies, fresh seafood, artisanal cheeses, and traditional Irish fare. Indulge in a pint or two of local Murphy's or Beamish stout at the Mutton Lane Inn next door. Named for the fact that farmers used to drive their sheep down this pub's narrow laneway into the English market for the butchers.
Immerse yourself in culture and arts
Cork is a vibrant hub of culture and arts, boasting a thriving music, theater, and literary scene. Explore the iconic Cork Opera House, hosting world-class performances ranging from Opera and Ballet to musicals and concerts. Don't miss the Cork Jazz Festival in October, a legendary event that attracts musicians from around the globe. Dive into the literary heritage of the city by visiting the birthplace of renowned author Frank O'Connor or attending the Cork International Short Story Festival also in October.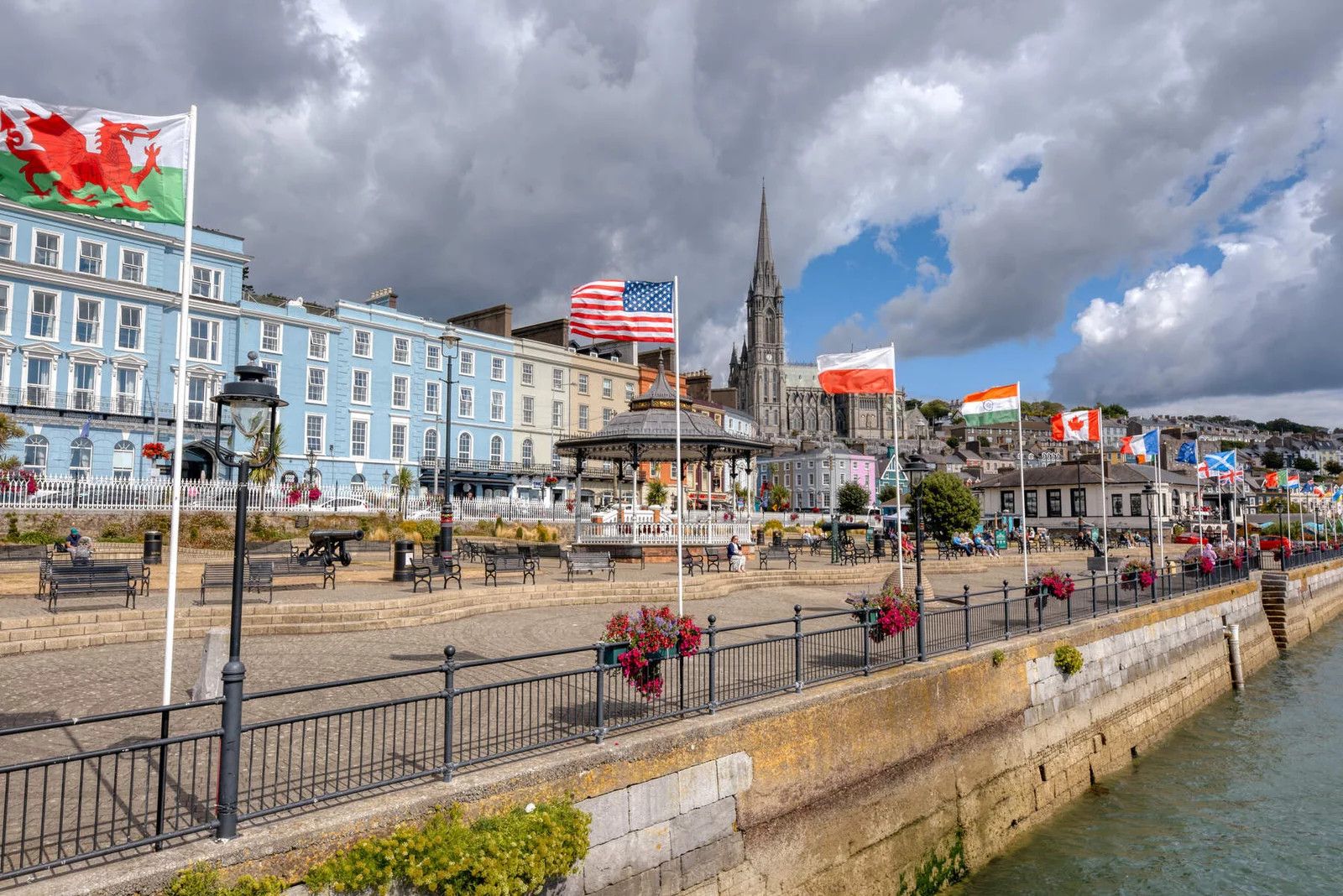 3
Natural wonders
Cork's picturesque landscapes offer breathtaking natural wonders to explore. Journey to the rugged beauty of the Beara Peninsula, where you can hike along stunning coastal trails, visit ancient stone circles, and soak in awe-inspiring views of the Atlantic Ocean. Take a scenic train ride to the charming seaside town of Cobh, where the history of the Titanic, local culture, and stunning waterfront vistas await. The peaceful tranquility of Gougane Barra Forest Park, nestled in the mountains, also provides a serene escape from city life.
Warm Irish hospitality
One of the greatest treasures of Cork is the genuine warmth and friendliness of its people. Engage with the locals, strike up conversations in cozy pubs, and embrace the jovial atmosphere that makes Cork feel like home. Don't be surprised if you find yourself swept up in impromptu traditional music sessions at O'Sho bar in the city centre or you're invited to join in a lively céilí dance. The genuine connections you make with the people of Cork will be cherished memories for years to come.
For Irish Americans seeking an authentic experience rooted in their heritage, Cork is a city that delivers on all fronts. From its rebellious past to its vibrant culture, culinary delights, natural wonders, and warm hospitality, Cork will leave an indelible mark on your heart. So, embrace your Rebel spirit, pack your bags, and embark on a journey to the Rebel City that will not only reconnect you with your Irish roots but also create memories that will last a lifetime.
Don't forget to check out the Rebel's Guide to Cork City by Dara at RebelCityTour.com. Some of these attractions and many, many others are featured in the local's directory to the city. Including step-by-step directions on your phone in the city, volunteering opportunities in Cork, videos featuring local attractions and legends, and much more.
*Dara Burke is a local Cork city tour guide. He runs the Rebel City Tour, the walking tour of Cork City featuring tales of heroes and villains from Cork's Rebel past - rated avgerage 5 stars on TripAdvisor. When he's not helping travelers reconnect with Cork's Rebel past, he's helping travelers find the best way to save money on their holidays.
This article was submitted to the IrishCentral contributors network by a member of the global Irish community. To become an IrishCentral contributor click here.