Planning a trip to Ireland? Be sure to visit Claddagh Jewellers – makers of the Authentic Claddagh Ring
™

whose origins date back over 300 years!

Claddagh Jewellers are a family run manufacturing and retail Jewellers based in Galway and Dublin and their name is known worldwide for their quality products, exceptional craftsmanship, and their first-class customer service.

Read more: Mayo and the Cliffs of Moher tours

Claddagh Jewellers set up their first store and manufacturing center in the heart of Galway – Home to the Claddagh ring. Since that time, they have continued to grow their business online and in-store. This Irish store was one of the first Jewellers to develop a website in Ireland in 1996, over twenty-one years ago!

Since then they have sold hundreds of thousands of Claddagh rings to customers all over the world.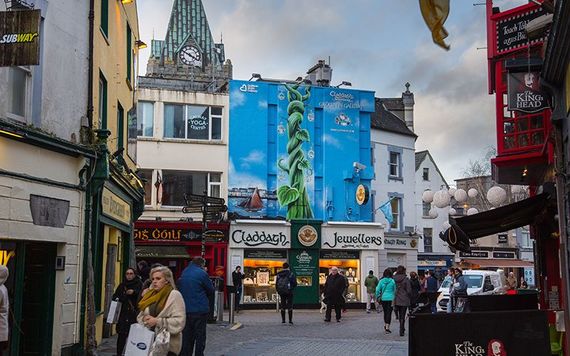 4
They featured on the Travel channel with Samantha Brown in 2009 and their famous Claddagh mural, on their building in Galway went viral in 2011.
In 2015, Claddagh Jewellers opened a store opposite Trinity college in Dublin, on the famous Grafton Street.
Read more: Dublin and surrounding areas tours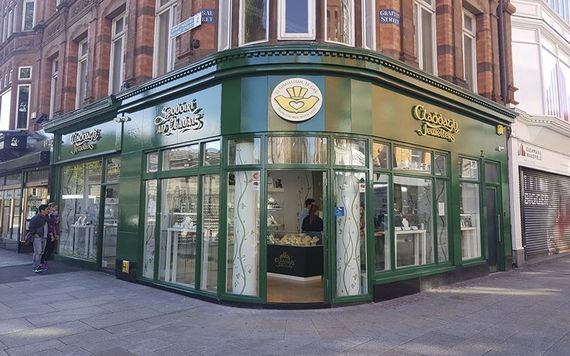 4
In 2016, Claddagh Jewellers opened a visitor center in Galway called Legend of The Claddagh Ring, and produced a short film of the same name, where visitors from around the world can learn about the origins of The Claddagh Ring and the tradition behind how it is worn as well as watch one being made by their expert Irish Jeweller. By all accounts this lovely little store has built a name around excellence.
Read more: Kerry and the Wild Atlantic Way tours
The company offers the most extensive range of fine Irish and Celtic jewelry including Authentic Claddagh Ring™, Claddagh engagement rings, Irish wedding bands, Celtic rings and jewelry and other types of Claddagh Jewellery.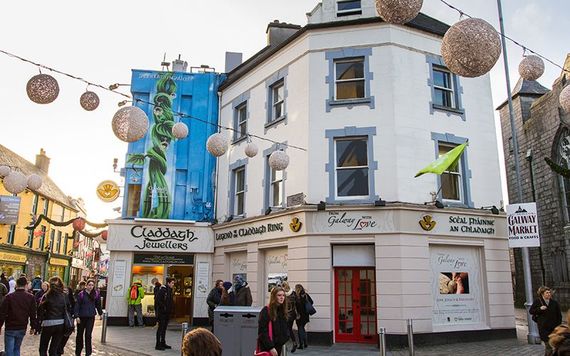 4
They pride themselves in innovation and strive to produce quality products that customers adore. They continue their commitment to be the first choice for customers worldwide. In fact, Claddagh Jewellers will also be the first and only jewelers in the world to produce Claddagh Rings made exclusively in Galway from Rare Irish gold mined in Ireland!
These beautiful Claddagh rings will be part of an exciting collection that is coming soon to their stores, that won't be found anywhere else and with only two hundred ladies and gents rings in the collection, they will surely be snapped up fast!
If you are looking for an Authentic Claddagh Ring™ or fine quality Irish jewelry check out the website www.TheCladdagh.com or contact info@thecladdagh.com.
Read more: Galway and the West tours