Everyone should visit Northern Ireland at least once, and if you don't believe us we've rounded up the top seven reasons and tourist attractions to travel for
If you're planning a trip to Ireland in 2019 look beyond the obvious attractions and pay a visit to Northern Ireland. 
READ: 10 things to do in Ireland according to a local
Game of Thrones
With the release of the final season fast approaching, Game of Thrones fans are flocking to Northern Ireland in their droves to visit some of the show's most recognizable sites. Visit the Dark Hedges, Dothraki Grasslands, Winterfell, Riverrun and House of Greyjoy as you tour the most famous locations from the show. 
The Giants Causeway 
One of Ireland's most recognizable attractions, the Giants Causeway gets 900,00 visitors a year and it's easy to see why.  A site of World Heritage, the Giants Causeway is as important to this world as Mount Everest or the Giant Redwoods of California. Essentially it's made up of about 40,000 interlocking basalt columns, that are the result of an ancient volcanic fissure eruption. Combine your trip with a visit to the nearby Garrick-a-Rede rope bridge, an experience not for the faint-hearted.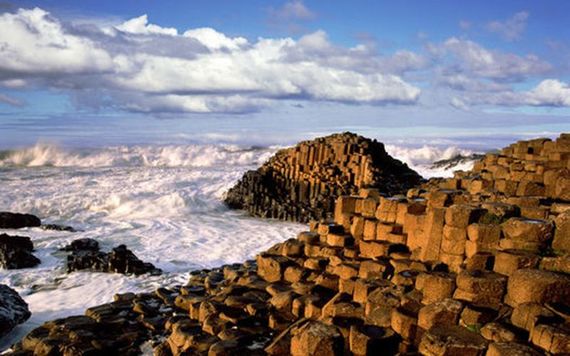 5
Titanic
The Titanic museum is a must see for those interested not only in the ill-fated liner but also in maritime history as a whole. It's the largest Titanic museum in the world, and a huge draw for those visiting Belfast. Visit nine interactive galleries, assorted exhibitions and walk the slipway where Titanic's journey began. 
5
Political history & Belfast
As a city, Belfast has been through more than most, as it entered the world stage as a site for The Troubles. While The Good Friday agreement ended the fighting, the legacy remains. If you're visiting Ireland make sure to make a trip north to see the murals, the Peace Wall and learn more about its unique history. We say book a Black Cab Tour, which will see a local tell you about the city's history while visiting the most interesting of sites.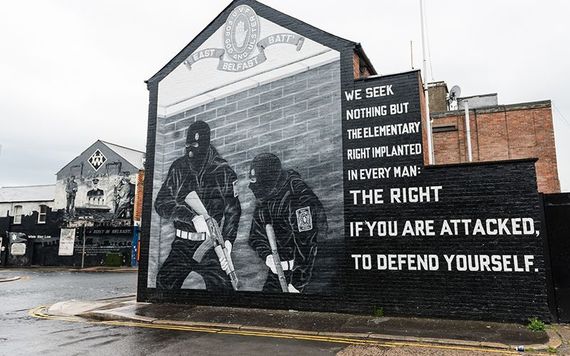 5
Golf
All golf fans should tee-off at least once in Northern Ireland. Apart from the world-class courses, the scenery to be enjoyed while playing a round is second to none. We suggest playing The Murvagh Links at Donegal Golf Club; one of the best links courses in the northwest of Ireland. The course was redesigned by legendary architect Pat Ruddy and is described by Open Championship winner Darren Clarke as "one of my favourite golf courses in the world."
5
Do you have a favorite place to visit in Northern Ireland? Let us know in the comments section below.