Calling anywhere "the quaintest place in Ireland" is a pretty bold claim, but maybe Departures Magazine is on to something! 
Close your eyes and try to imagine the quaintest place in all of Ireland. What does it look like? Can you even begin to narrow it down? 
It's a tall order, but the folks at Departures Magazine claim to have found it. 
Out of the entirety of Ireland, they picked... the Aran Islands as the quaintest place!
Read More: Ireland's islands - secret vacation heavens around the coast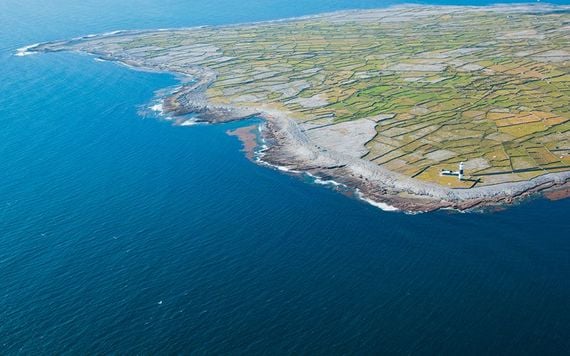 8
Perhaps the best-known group of islands off Ireland's coast, the Aran Islands are renowned for their history, Irish culture and stunning natural beauty.
They are what some might call 'last outpost of Irish culture', remaining a Gaeltacht area, where Irish is still the first language and school-children from the mainland are often sent for their summer break to brush up on their native tongue. It is a place where ancient traditions still prevail.
In the summer, during the peak of the tourist season, hundreds of visitors flock to the three Aran Islands each day by ferry and airplane. 
8
Inishmore (Inis Mór) is the largest and most populated, with a little under 900 people living on the 12 square mile stretch of land. 
Read More: Irish paradise - stunning Aran Islands beachfront property for sale 
8
Inishmaan (Inis Meáin), the middle island, where playwright John Millington Synge drew his inspiration, is the second largest and the least populated, home to fewer than 200.
Inisheer (Inis Óirr), the smallest of the three islands and the closest to the Galway coast, has a population of almost 300.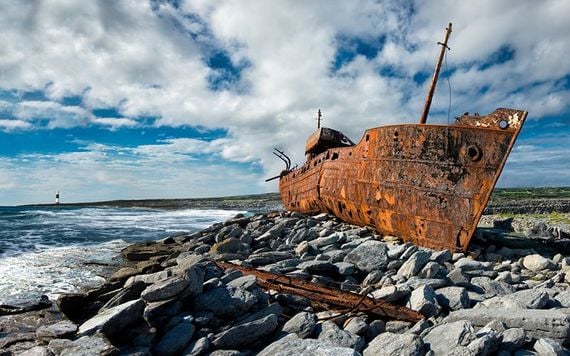 8
So, what did Departures like so much about the Aran Islands? 
They cited their archaeological wonders, pristine nature, and charming bed & breakfasts. 
Less than 1,200 people live on the islands, but the destination is one of the most popular for tourists coming to the Emerald Isle. And there's a good reason why. With 38 national monuments dotting the islands, there's plenty of history to soak in. Among the national monuments are the ancient forts of Dún Aonghasa on the coast of Inishmóre, and Dún Chonchúir in the heart of Inishmaan. These two ancient sites are some of the oldest archaeological remains in the whole of Ireland.

Totaling a mere 18-square-miles between the three islands, you'd think it would be easy to take in the sights in just a day, but there's too much to see and do in such a short amount of time. Travelers should plan for at least one overnight, so as not to rush through the trip. After all, it's a great destination if you're looking to unwind among nature.
8
What do you think? Is there a quainter place in Ireland than the Aran Islands? Share your thoughts on Facebook or in the comment section.