Thinking about moving to Ireland? Dublin is an ancient city full of modern vibrant, fast paced living. Here's everything you need to know about moving to Dublin, from what you'll find, to where to live, to resources for more information.
Thinking about moving to Ireland? Live in Dublin city - a modern bustling European metropolitan with ancient history, a vibrant nightlife, and oodles of charm.
Whether you're actively planning a move to Ireland or just daydreaming a little, IrishCentral has you covered at the start of each week with #MovetoIrelandMonday. This week: Ireland's capital city, Dublin.
Read more: What are the best places to live in Ireland?
What you'll find in Dublin City
Dublin city, with a population of just over 550k, has emerged as a major tech hub with companies from all over the world, many from the United States, such as Google, Airbnb, and Twitter, using the east coast city as a gateway to Europe.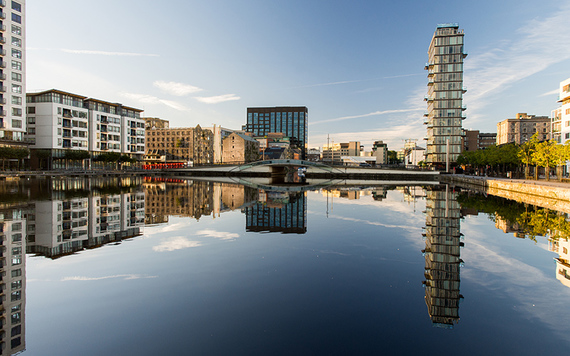 7
Located at the mouth of the River Liffey Dublin city's history dates to prehistoric times and evidence of the Viking's invasion still remains. It is also buzzing, modern cultural activities with a huge music, art and cultural scene providing a massive social scene to be explored.
From the Silicon Docks in the south east, to the artsy scene of Dublin 8 and the Cultural Quarter off Dame Street everywhere you turn in Dublin's city center there's a feast of interesting and exciting things going on.
Read more: Mayo and the Cliffs of Moher tours
Where to live in Dublin City
There are some truly idyllic places to live in Dublin from the Grand Canal basin in the heart of the Silicon Docks, to Howth village in the northern suburbs. The problem in Dublin city is the price!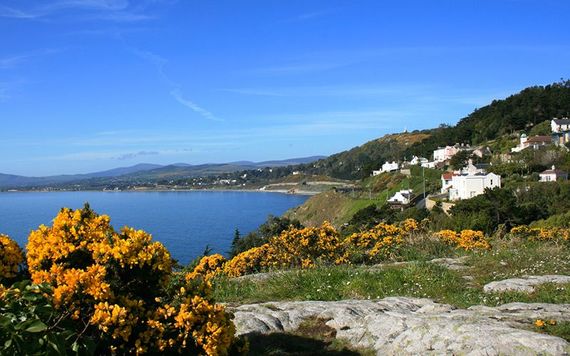 7
Although the population of the city proper is only just over 550k the greater Dublin areas population is a massive 1,904,806. In the surrounding Dublin County region, as well as Louth, Meath, and Kildare those wishing to live in the area should find suitable accommodation linked to the capital by public transport – from the DART, Luas, trains and buses.
Rent in Dublin city is currently averaging out at €1,869. For explain Daft.ie have a one-bedroom apartment on Pearse Street for €2,000 here.
Read more: Dublin enters list of Europe's 10 most expensive cities for renters
7
However, just over an hour outside Dublin city in Sallins, County Kildare there is a four-bedroom house to rent for €1,728.
7
Sadly, given the housing crisis (being a lack of inventory in the growing city of Dublin) this is the reality of finding accommodation in or around Dublin.
What to do in Dublin City
Myrna Loy said "Something's always happening here. If you're bored in New York City it's your own fault". This particular writer believes the exact same thing could be said for Dublin City.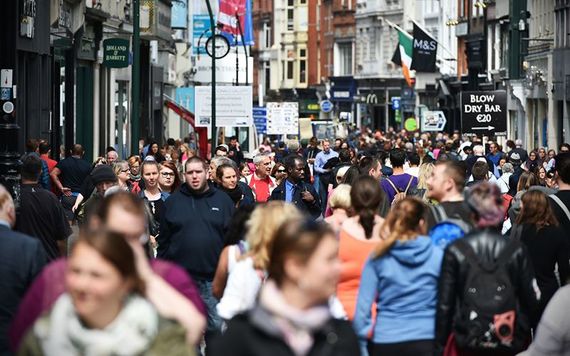 7
Read more: Galway and the West tours
In any given weekend there could be a tech conference going on, a literary festival, concerts galore, a plethora of comedy gigs (we do like to laugh), small trad gigs popping up a new restaurant to try. And that's even before you explore the massive amount of museums, galleries and cultural centers that host events and exhibitions constantly.
Dublin's an ever-changing landscape of "things to do". The only challenge is to keep up.
Of course Dublin is coming down with great bars, restaurants and nightclubs, too many to mention but there's certainly something for every taste in the city center. You'll have a blast choosing your favorite!
7
The beauty of Ireland being such a small island (about 114.9 miles wide and 251 miles in length) is that within two hours of Dublin you can explore a great deal. Just an hour south of the city is Glendalough, at the center of County Wicklow, nicknamed the Garden of Ireland. Then just an hour north of Dublin you'll reach the Mourne Mountains and enter Belfast city, in just an hour and a half.
Read more: 12 free things to do in and around Dublin City
For more information
Want even more information on moving to Galway? These sites are full of even more helpful info: www.dublincity.ie, www.daft.ie, www.boards.ie, www.entertainment.ie.