High Island off the coast of Connemara is for sale
Dream of owning your own Irish island? Make that dream a reality with the purchase of High Island off the coast of Co Galway.
Known as Ardoileán in Irish, High Island is home to ancient Irish ruins, a fascinating array of birds, and even served as one Irish poet's inspiration.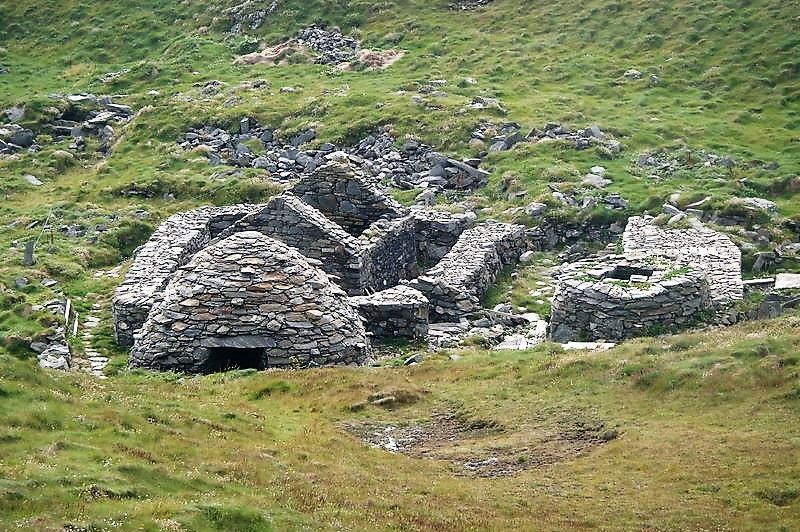 5
Read More: Exploring the remote island paradise in the west of Ireland
MyHome.ie currently lists High Island for the price of €1,250,000 ($1,410,000).
The more than 80-acre island, which boasts two freshwater lakes, measures at 1.2 km by .4 km, and is just 3km from Claddaghduff in Co Galway.
5
Read More: The New York Times has fallen in love with Ireland's Aran Islands
Ruins of a 7th-century monastery believed to be founded by St Féchín of Fore are still on the island. The ruins, including a completely intact beehive stone hut, are now a national monument and are maintained by the Irish Office of Public Works.
The island also features the remains of a water mill, which researcher Colin Rynne believes is the earliest known example of an Irish monastic mill.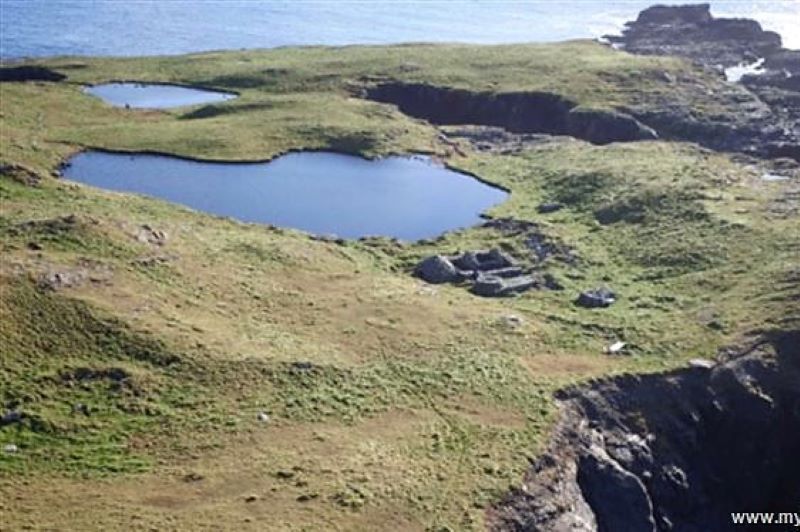 5
Read More: What you need to know about Omey Island, Connemara's best-kept secret
Part of an 18th-century copper mine is still visible, and one of the stone huts erected by miners is still largely intact today.
Bird lovers will find an array of species to admire on the island, and the site is a Special Protection Area under the EU Bird Directive of special conservation interest for the Barnacle Goose, Fulmar and Arctic Tern.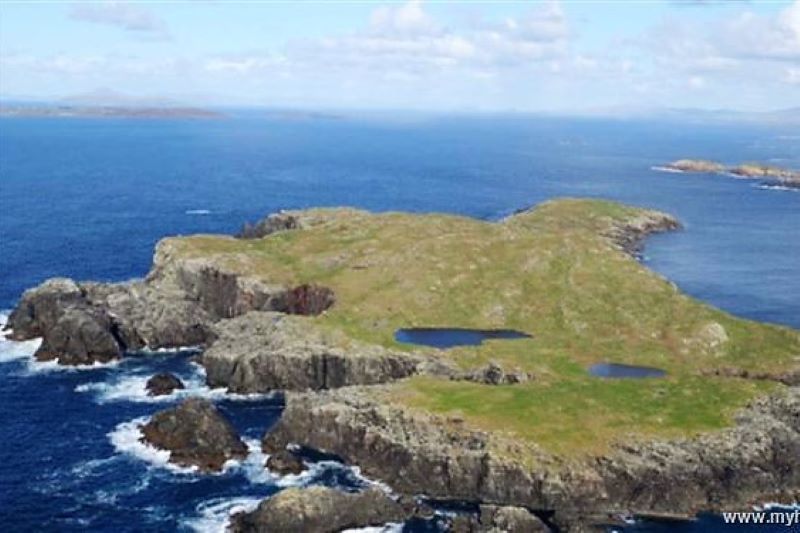 5
From 1969 to 1998, Irish poet Richard Murphy owned High Island, which inspired many of his works. In his personal memoirs, Murphy said: "I got excited at the thought of buying this inaccessible holy island, restoring the beehive cells and oratory of its derelict hermitage and preserving the place from destruction."
Read More: Ireland's storms unearth 6,000-year-old dwellings near Galway
Currently, there is a more modern building near to the southern landing of the island that features rain-water collection areas, a galvanized roof, and a septic tank. Planning permits would have to be acquired by the owners to pursue further building.
Would you ever buy your own Irish island? Let us know in the comments!