Live like a king in County Clare?! Close to Shannon Airport and every modern amenity this one-acre site, including a 15-century castle tower, could be amazing
When you think of Ireland you most likely think of 40 shades of green, rolling hills, ancient Irish castles, the rugged coastline and the friendly folks that live here. Can you imagine owning your very own 15th-century castle tower in the southwest of Ireland? 
Read more: This thatched cottage for sale in Co Galway is two hundred years old
Mountcashel Castle, just five minutes outside the small town of Sixmilebridge, in County Clare is on the market for just $99k (€90k). Sadly the 100 meters-square tower, built in c.1466AD, is now in disrepair but it's located on a prime piece of land (c. one acre) which, as the real estate agent puts it, affords "a purchaser an opportunity to extend and develop this unique facility".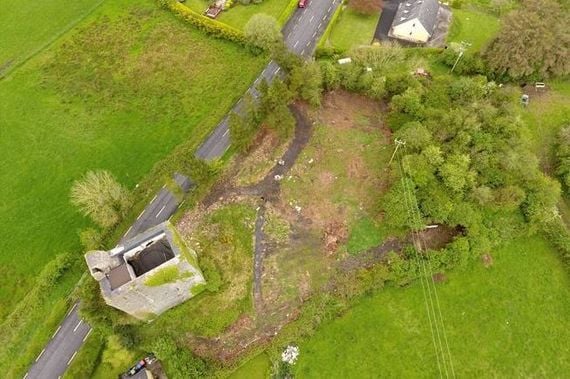 4
We can dream right!? Whoever snapped up this land could use the site to build their very own dream thatched cottage home next to the tower and could use the tower rooms as their study, games room or simply a chillout zone with incredible views. 
Read more: From New Jersey to the wilds of Mayo: How one man lived his dream
Marketed as a "period home" the castle tower stands on an elevated site. The castle itself was built by Conor na Srona O Brien, King of Thomond, in the second half of the 15th century.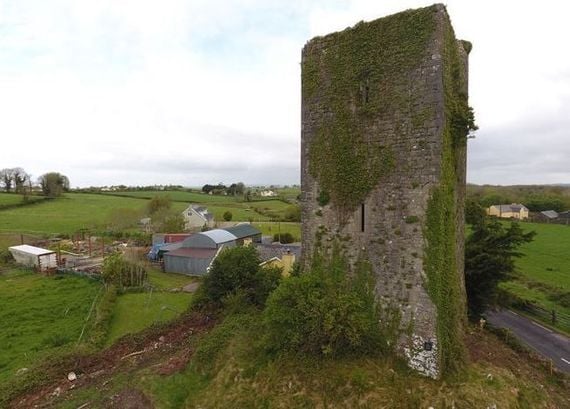 4
While the property was partially restored in the 1960s it has since fallen into disrepair. An extensive refurbishment would be required for the castle to be habitable. It's also a protected structure, due to its historical importance.
The one-acre site is located just five minutes outside Sixmilebridge a small town located between Ennis and Limerick city. The town itself serves as a commuter town for Limerick and has a lively commercial center. 
4
Mountcashel Castle is located just a 20-minute drive from Shannon Airport. It is also close to the popular tourist attraction and historic center of Bunratty Medieval Folk Park. 
The property listing can be seen on MyHome.
What do you think? Could you see yourself living like a king in County Clare? What would you do with this site? Let us know in the comments section below.
Read more: This charming Co Cork pub and guesthouse could be yours for $250k