The charming Briar Rose Cottage may have Great Hunger pain in its past but as a lasting piece of Irish history, it now offers scenic views, a quaint location, and all the charisma of a traditional Irish thatched cottage.
With the ridges of the famous potato farming that once took place there many years ago still visible in the backyard, Briar Rose Cottage remains as one of the few cottages left in Ireland that housed a family during the potato famine of the 1840s.
Read more: Northern Ireland and Game of Thrones tours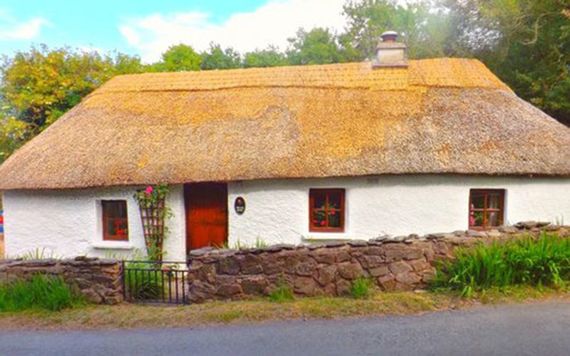 4
The Co. Waterford thatched cottage, currently on the market at $215,650 (€185,000), may have a heartbreaking history but the potential for future happiness within its original two-foot-thick stone walls and under its traditional thatched roof is only heartwarming.
Read more: Sea views, space and seclusion in this surprisingly cheap Irish thatched cottage
Built in the 1800s, Briar Rose is a two-bedroom home just a ten-minute walk from the nearest village of Aglish, Co. Waterford, and lies between Cappoquin, Youghal and Dungarvan, in the heart of the beautiful Blackwater Valley.
Read more: Kerry and the Wild Atlantic Way tours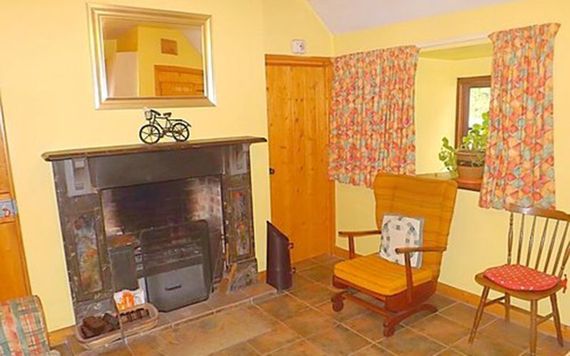 4
Heated with electric heaters and a magnificent open fireplace (just check it out in the video, below!), there are a fully-functioning kitchen and living space that will take you right back to times gone by in Ireland.
Read more: Fabulous Irish thatched cottage looks like it was designed by fairies
We feature plenty of majestic thatched homes on IrishCentral but Briar Rose Cottage brings us back to the way traditional thatched homes once were in the best possible way. While relatively modern, cozy and peaceful, with views to die for and plenty of peace and quiet, the charming and unassuming little home has a weight of history behind it and is looking for a homeowner who will take care of that important heritage.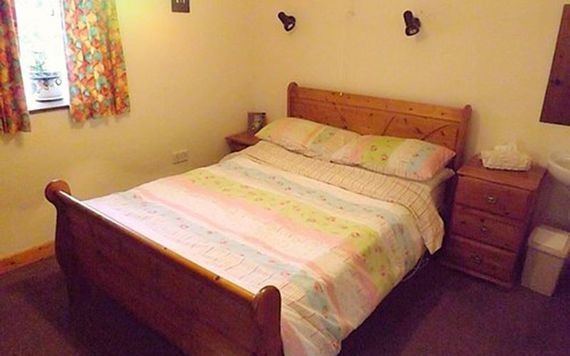 4
Read more: Dublin and surrounding areas tours
But don't just take our word for it! The current owner Ellen Gunning speaks in the video below about her last twenty years in the cottage and why she and her family are now moving on, as well as explaining the importance of the Irish traditional thatched cottage to our heritage, despite their increasing rarity.
The house is currently on the market at $215,650 (€185,000) and if you're interested, you can reach Ellen on her cell +353-86-8262-151, email her at briar.rose.thatch.cottage@gmail.com or visit the cottage's website here.
Read more: Galway and the West tours
Know a person you would be interested in Briar Rose Cottage? Be sure to share this with them.
* Originally published in August 2018.