Day tours or multi-day tours, private or small group tours & shore excursions for cruises, Paddywagon has an option for everyone planning to visit Ireland in summer 2018.
Like all the best journeys in life, Paddywagon Tours started in 1998 with the simple thought, "it's time for something different".
At that time the choice for sightseeing and touring European countries was to rent a car or to book on to long, expensive, and formulaic group tours.
Setting out to bring choice, quality and value to all visitors to Ireland, Paddywagon Tours have steadily become the nation's leading tour outfitter over the past two decades and are renowned for the quality of their vehicles, guides, range of routes, durations and service 52 weeks a year.
Read more: Cliffs of Moher tours
Paddywagon Tours have evolved into one of Ireland's most loved brands alongside Kerrygold, Guinness, U2 and Gerard Butler. These days, Paddywagon Tours welcome a broad demographic of guests from students to professionals, families to corporate executives and from the cast of Dallas to the Imperial Royal Family of Japan.
Broadly speaking, you will find four main categories of tours to choose from:
Private tours for couples, families, and groups
Private tours can be arranged for any of the suggested itineraries or perhaps you'd like to create something unique for your loved ones, friends or colleagues?
Together with our upscale sister company "Elegant Irish Tours" we can provide you with bespoke arrangements at every price / quality point from budget to three-star, four-star and five-star.
Elegant Irish Tours also offer premium small group versions of the most popular routes from Dublin on a daily basis.
These small group tours collect from leading Dublin hotels such as the Intercontinental Ballsbridge, The Fitzwilliam Hotel on St. Stephen's Green, The Shelbourne, The Merrion, The Marker, The Westbury, and The Westin on College Green.
There are several reasons why Elegant Irish Tours stand out from the crowd, these include the guaranteed maximum of 16 passengers per vehicle which provides maximum comfort and a more personal experience.
Guests travel in Mercedes -Benz- vehicles with premium leather interiors and complimentary wireless internet, which contributes to a superior experience.
Visit www.smallgroupsbyelegant.com for more information.
Read more: Galway and the West tours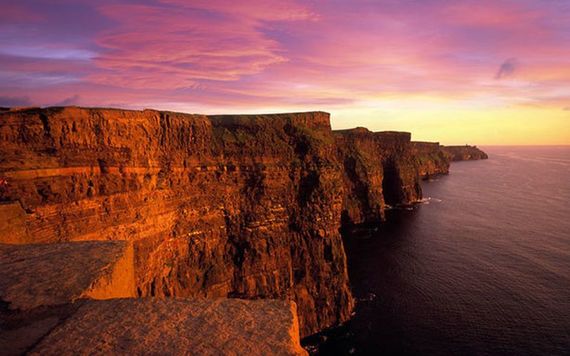 4
Read more: Dublin and surrounding areas tours
Day tours
Day Tours are available (every day on most routes) for all the most popular attractions in Ireland including the Giant's Causeway, Cliffs of Moher, Wicklow Mountains, Kilkenny, Connemara, Galway, County Kerry, Belfast City, Blarney Castle, and County Cork.
Enjoy the highest quality touring vehicles in the industry with Wi-Fi access as standard. When you climb aboard on the morning of your tour, you'll be glad you chose the Paddywagon.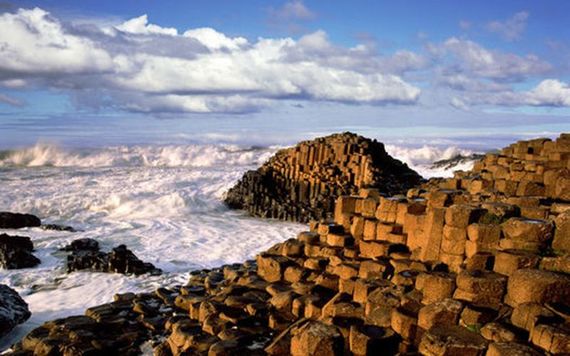 4
Multi-day tours
Multi-day tours allow you to experience the various regions of Ireland easily and in comfort. Departures several times a week also mean that you will likely find something to match your travel plans when time is at a premium.
You can choose between two, three, four, five, six, or nine-day durations and between hotel, B&B / guesthouse or youth hostel accommodations.
Time is split between touring, personal exploration time and leisure time in the evenings.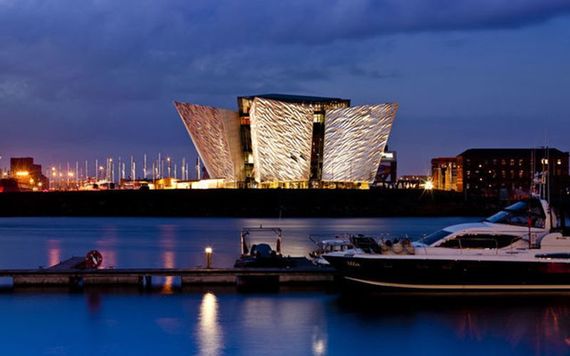 4
Read more: Kerry and the Wild Atlantic Way tours
Shore excursions for cruise passengers
Shore excursions for cruise passengers are available for all of the major cruise ships docking at Dublin, Dun Laoghaire (Dublin), Cork, Cobh (Cork), Belfast, and Waterford.
Enjoy the same great highlights and same great quality at a fraction of the price charged on board. We'll show you the best of Ireland and get you back to the boat well ahead of sailing, guaranteed.
You can book your Paddywagon Tour with all leading hotel concierges as well as at all Official Irish Government Tourist Offices. 
Alternatively, book directly with us online where you'll always find the best available rates!
We hope to welcome you aboard the Paddywagon and look forward to showing you the best of our little green island in the near future!
Is mise le meas (respectfully yours),
Cathal O'Connell, Founder & President.
For more information visit www.paddywagontours.com or www.smallgroupsbyelegant.com.
Read more: Northern Ireland and Game of Thrones tours