Ireland had its best ever year for tourism in 2016 with 11 percent growth in visitor numbers and earnings of $5.75 billion.
Titanic Belfast and Dublin's Guinness Storehouse remain the leading attractions north and south. More than three million people have visited Titanic Belfast over the past four years and the Guinness Storehouse has drawn 1.6 million visitors this year alone. The Cliffs of Moher in County Clare was also hugely popular attracting 1.2m visitors this year.
4
However, tourism facilities are close to their maximum warned CEO of Tourism Ireland Niall Gibbons which is why the focus for the coming year is on  high-spending tourists who stay longer which may cut growth to 1 percent.
That will lead to a concentration on visitors from the US and countries such as Australia who have large spends in Ireland.
There will also be a focus on Chinese visitors with special efforts to recruit Chinese speakers at major tourist attractions.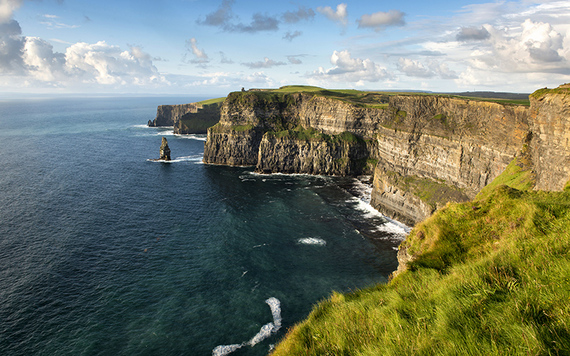 4
Access to Ireland by air also improved this year, with more seats laid on by Aer Lingus – especially from North America – Flybe, CityJet, Iberia Express and Air Canada Rouge.
Gibbons said an estimated 537,000 direct, one-way airline seats to the island of Ireland were available each week during the summer of 2016, a 9 percent increase in capacity over the summer of 2015.
4
An x-factor in 2017 is the impact of Brexit on British tourists, who may find Ireland more expensive if the British pound remains weak against the euro.
Expected announcements for 2017 include a new Qatar Airways service between Doha and Dublin and a new Aer Lingus flight between Dublin and Miami as well as expanded services on Aer Lingus flights from Los Angeles, Chicago and Orlando.
Were you one of the people who helped make this a record year for Irish tourism? Tell us about your trip in the comment section!