American Airlines has launched the first non-stop flights from Dallas Fort Worth International (DFW) Airport to Dublin, Ireland.
The service begins immediately. Non-stop flights from Dallas to Munich, Germany, have also been launched by the airline, reports Austin Culture Map. Both routes will be flown on the Boeing 787 Dreamliner.
With the addition of these new flights, DFW Airport will now offer 17 daily nonstop flights to nine European cities.
Read More: JetBlue likely to fly to Ireland, says their CEO
In a statement, DFW VP John Ackerman said: "We are confident the addition of Dublin and Munich to our offerings at DFW will be popular with both business and leisure travelers alike and will contribute to our region's growth for in-bound tourism, and trade."
"American has demonstrated tremendous confidence in DFW and the entire North Texas region by adding these flights and continuing to grow at an unprecedented rate, and we've jointly announced a sixth terminal to support these customers," he said.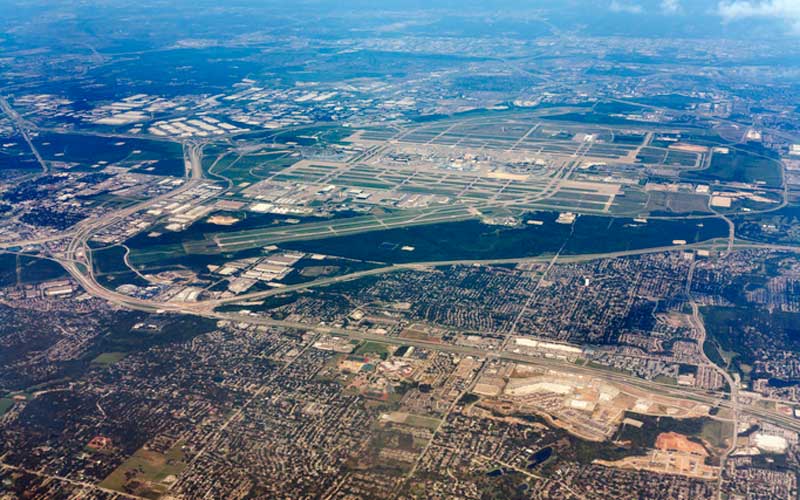 2
According to Dallas News, American Airlines recently renovated DFW's Terminal E satellite, thereby opening up 15 more gates for the carrier. The airline now offers more than 900 daily flights and 9,000 one-stop connections through the Dallas airport. A press release states it's more one-stop connections than any other airline hub in the world.
"By growing our largest and most profitable hub, we are building the world's most connected network," said Vasu Raja, vice president of network and schedule planning for American Airlines. "We're making the world a smaller and more connected place by adding small communities like Harlingen, Texas, to global cities like Dublin and Munich."
Tourism Ireland has stated that the new service will help boost US tourism to Ireland this year, reports Hospitality Ireland.
Read More: Record numbers of passengers are taking advantage of this Norwegian Air route to Ireland
Alison Metcalfe, Tourism Ireland's head of North America, said, "We are delighted to welcome the launch by American Airlines of its new non-stop Dallas to Dublin B787 Dreamliner service, which will provide a major boost for both leisure and business tourism from Texas to the island of Ireland. As an island, the importance of frequent, non-stop flights cannot be overstated. They are absolutely critical to achieving growth in inbound tourism. We wish American every success with the new route and we look forward to co-operating with them to maximize the promotion of this new service from Dallas.
"Tourism Ireland has prioritized North America as a market which offers a strong return on investment in terms of holiday visitors and expenditure. Last year, an estimated two million North Americans visited the island of Ireland, and we look forward to welcoming more US travelers in 2019 either directly from, or connecting via, Dallas."