There's one secret all experienced travelers to Ireland know: the fall is the very best season to visit.
You've got festivals, pub sessions, magical countryside walks, and Halloween celebrations like nowhere else in the world – all without the packs of fellow tourists who flock to Ireland in the summer, and usually for more budget-friendly airfare and accommodation. Still need a bit more convincing? Let the following video sway you with its gorgeous fall scenes, and check out the following compelling reasons why the autumn months are the best time to visit Ireland.
Read more: Mayo and the Cliffs of Moher tours
A festival for every interest – from plowing, to theater, to falling in love
Like foliage on the trees, festivals pop up all over Ireland during the fall, and there's something for everyone no matter where your interests lie. Looking for a uniquely Irish experience? The National Ploughing Championships have been going on for a venerable 86 years and offer the wildest array of farm-related activities and entertainment, from displays of vintage tractors, to sheep herding and shearing demos, to brown bread competitions, to the name-sake plowing trials. For 2017 they will be held again in Screegan, Tullamore, Co. Offaly, September 19 – 21, with over 250,000 expected to attend.
12
Head south to the Co. Cork island of Cape Clear – Ireland's southernmost island – and hone your gift of the gab at the Cape Clear Island International Storytelling Festival. Tellers, as they are called, gather from around the world to practice and teach their ancient art, September 1 – 3. If music is more your passion, don't miss the Wexford Opera Festival, the Feakle International Traditional Music Festival in Co. Clare or the Belfast International Arts Festival, held every October at Queens University. Fans of indie music will be drawn in by Cork City's Sounds from a Safe Harbour Festival in September, where Bon Iver will headline for 2017.
Looking for love? Get thee to Lisdoonvarna for the month of September, as thousands flock to the Co. Clare town in hopes of meeting their soul mate, or just for the craic. Concerts, dancing, an LGBTQ festival component, and matchmaking sessions with Willie Daly, Ireland's most famous matchmaker responsible for 3,000 marriages, await.
In Dublin, so many festivals take place throughout September and October that those months are known as Dublin Festival Season. The Dublin Fringe Festival (September 9 – 24) embraces all that is new and innovative across artistic genres from theater, to dance, to comedy, while theater-goers will be in their element for the Dublin Theater Festival (September 18 – October 15). Dublin also celebrates its spookiest author, Bram Stoker, and his famous Dracula in the lead up to Halloween, October 27 – 30.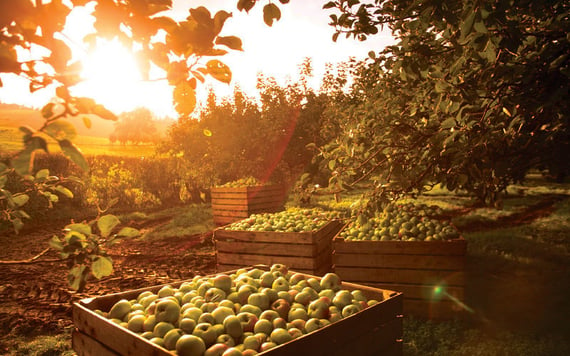 12
Read more: Galway and the West tours
And let's not forget about the most delicious festivals of all, food festivals! The Galway International Oyster Festival draws seafood lovers to Galway City in late September, and the Kinsale Gourmet Festival,  now in its 41st year, highlights local restaurants and culinary stars of the lovely Co. Cork town in mid-October. Fall flavors abound at the Armagh Food & Cider Festival, which runs from September 21- 24 in Armagh City during the peak of the county's apple harvest.
Celebrate Halloween in its birthplace
12
Halloween as we know it today has its roots in the ancient pagan holiday of Samhain, which makes it exceptionally special to celebrate Halloween in Ireland as it means you're celebrating the day in its birthplace. Accordingly, no one celebrates October 31 quite as enthusiastically or beautifully as the Irish do! Europe's biggest and best Halloween celebration takes place in the city of Derry-Londonderry. The Banks of the River Foyle Hallowe'en Carnival is a rollicking parade full of costumes, spooky entertainment, performances and more, all topped off by a stunning fireworks display.
Practically every city and town in Ireland holds a massive Halloween soiree, but some additional highlights include the Galway Aboo Halloween Festival, Cork's Halloween Parade, and Belfast's Monster Mash. Belfast has even been known to celebrate the Mexican Day of the Dead as well. If you enjoy having the living daylights scared out of you, don't miss the Nightmare Realm haunted walk-throughs in Cork and Dublin, or brave your way at the Haunted Spooktacular Horror Farm in Kells, Co. Meath.
12
To get in touch with Halloween's ancient Irish roots, head to the Spirits of Meath Halloween Festival, which runs throughout the second half of October in the Boyne Valley, once home to Ireland's druids. There are family friendly scares and spookier events for adults, but the real jewel in the crown is a Halloween night torch-lit procession on the Hill of Tlachtga, reenacting the ancient Samhain celebrations.
For an utterly unique experience, head to the Aran Island of Inis Mor, where locals disguise themselves in costumes and don't speak a word so as not to give away their identities, communicating by slips of paper when necessary. A big reveal then takes place at midnight, as the masks are removed and the celebration continues.
Take a walk in the fresh country air
Nothing is as invigorating as a crisp autumn day spent walking the Irish countryside. Accordingly, in Ireland there is a wonderful tradition of walking festivals – specially organized hikes for a range of skill and endurance levels, led by knowledgeable trekkers who bring you to some of Ireland's most stunning sites of natural beauty.  An abundance take place in September and October, when the weather hits that sweet spot of not too hot and not too cold (though a raincoat is always advisable just in case!).
12
The Glenbeigh Glencar Walking Festival in Co. Kerry happens in September and offers breathtaking views of the Iveragh Peninsula. The Fermanagh Walking Festival, held in October, provides the chance to ascend Cuilcagh Mountain and take in the majestic lakelands below. The Wee Binnian Walking Festival is run each September by the Wee Binnian Walkers, offering guided mountain and lowland walks in the Mourne Mountains, Slieve Gullion and the Cooley Mountains. Explore Co. Wicklow, dubbed "the garden of Ireland," with the Wicklow Walking Festival in late October, which leads walkers of all levels through Wicklow Mountains National Park.
Of course, if you're more of an independent walker, you can also set off on your own. Ireland.com offers a guide to some of the best, from the Causeway Coastal Way in Northern Ireland, which leads you through the other-worldly Giants Causeway, to the Famine Walk at Killary Fjord in Co. Galway, an area of solemn beauty where you can retrace the footsteps of victims of Ireland's Great Hunger.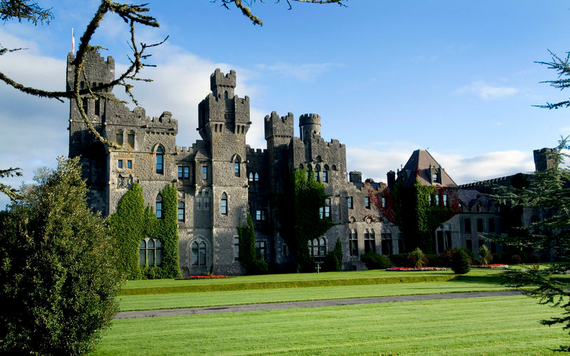 12
There's also no better time to walk the grounds of Ireland's many castles than in the fall - take a stroll and be amongst history. You could explore the ruins of Dunluce Castle, just an hour's drive outside of Belfast in Co. Antrim. The medieval castle sits atop a rocky outcropping of the Antrim coastline and has some very cool contemporary connections as the location of the Greyjoy castle in the HBO series Game of Thrones. If you're journeying in Ireland's Ancient East, Kilkenny Castle, right in the middle of Kilkenny City, is an oasis of beauty and rich in local history. For travelers along the Wild Atlantic Way, the chance to stop at – or, even, stay at – Ashford Castle on the border between Co. Mayo and Co. Galway is a must, with 350 acres to enjoy. Malahide Castle and its stunning gardens are just 20 minutes away from Dublin City and offer expansive grounds that are great for walking.
Read more: Dublin and surrounding areas tours
Spend a day at the museums
12
Choosing to spend a day in a museum during the summer can often feel like an unfair compromise, as soaking in the knowledge often comes at the cost of missing out on a few precious hours of sunshine. That makes fall the perfect season to museum hop! In Dublin, you can take a whirlwind tour of Irish history at the National Museums, exploring ancient artifacts and natural history specimens. The Little Museum of Dublin is a full-scale ode to the city, its history, and its inhabitants, while the recently-opened EPIC Irish Emigration Museum tells the story of the Irish diaspora and the millions of emigrants who left Ireland. At the Hugh Lane Gallery, you'll find Ireland's foremost collection of contemporary art, including a reconstruction of Francis Bacon's studio, or you can take in a mix of art old and new at the National Gallery of Ireland. End the day with a tour and tasting at the Irish Whiskey Museum.
12
In Belfast, you can learn about the city's shipbuilding past and the history of its most famous ship at Titanic Belfast. Have a well-rounded day at the Ulster Museum, the largest museum in Northern Ireland, which features exhibitions ranging from dinosaurs, to mummies, to contemporary art and artifacts from local history. The MAC is Belfast's hub for contemporary art, located in the city's cultural quarter. It houses three art galleries and plays host to a rotating series of exhibitions by contemporary artists from around the world.
Spend an evening in the pub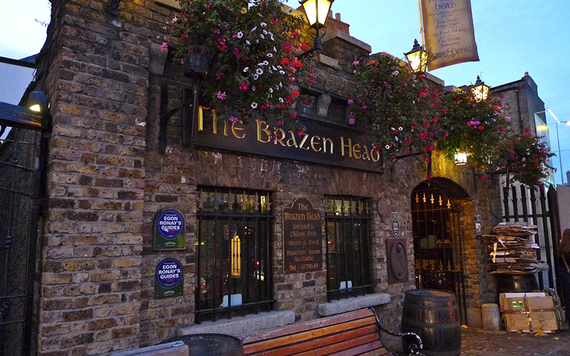 12
A cool and creamy pint or a piping hot, slightly sweet Irish coffee is just what a fall night calls for. Ireland's pubs are world famous and with good reason – nowhere else in the world will you find an atmosphere so warm and welcoming, with the promise of a night full of hilarious pub banter or a top-notch traditional Irish music session. For a bit of history, head to The Brazen Head, Dublin's oldest pub, operating since 1198. If you're on the hunt for traditional Irish music, try O'Donoghues or The Cobblestone, two Dublin institutions known for their music sessions. Belfast's Dirty Onion offers music seven nights a week, while Kelly's Cellars (Belfast's oldest traditional Irish pub) and The Garrick are particularly regarded for their trad performances.
Read more: Kerry and the Wild Atlantic Way tours
Cheer with the GAA fans at Croke Park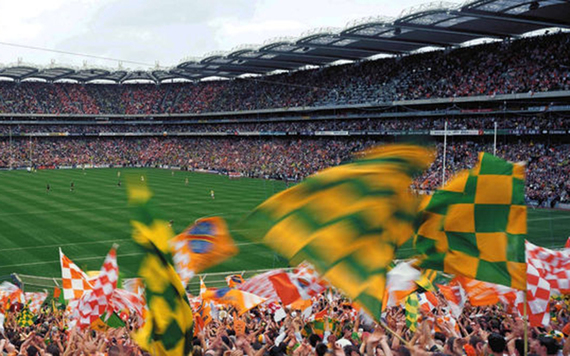 12
Autumn is the peak of championship season for the Gaelic Athletic Association as county teams compete for the all-Ireland titles in hurling and Gaelic football. These are the biggest sporting events of the year in Ireland, drawing 80,000 fans to Dublin's Croke Park as the stadium fills with seas of fans wearing their county colors to cheer on their teams. If you can snag a ticket – and you'll have to act fast as they sell out quickly – get ready for a complete immersion in GAA culture. When it isn't a game day, it's also worth taking a tour of Croke Park and its adjoining museum, where you can learn about the history of the GAA and unleash your inner sports star by running onto the pitch.
What are your favorite things about autumn in Ireland? Tell us in the comment section.
Read more: Northern Ireland and Game of Thrones tours
This post is proudly produced in partnership with Tourism Ireland. Find out more on Ireland.com
>
12