Kiss the Blarney Stone and explore the magnificent Blarney estate in Cork.
Blarney Castle, outside of Cork City, is one of Ireland's most famous spots. Ireland has no shortage of castles with fascinating histories, but Blarney Castle is arguably the most popular in the Emerald Isle.
Read more: Mayo and the Cliffs of Moher tours
Perfect for an Irish day trip, Blarney Castle is in County Cork in the south of Ireland. Parking is available onsite, but public transport by either train or bus is also an option. Blarney Castle offers discounted rates for booking ahead online and for groups. There are pamphlets available in several different languages, and guided tours are available for a fee. Only parts of the Castle are wheelchair accessible.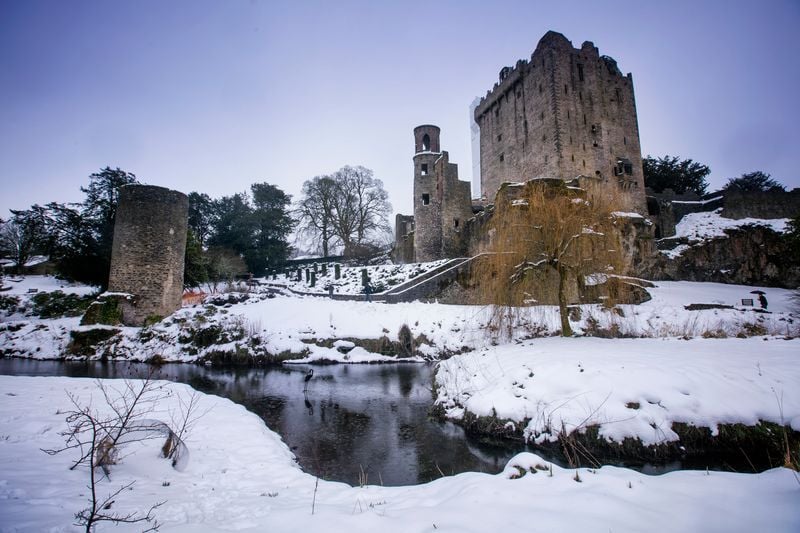 8
Always check the weather before heading for a trip to Blarney Castle as most of the sites are outdoors. There's a cafe there to help fuel your explorations, as well as a shop to pick up some souvenirs to remember your visit.
First built as a humble wooden structure in the 10th century, Blarney Castle was converted in the 12th century into a stone fortress that was used in battles. In 1446, this fortress was demolished and rebuilt by Dermot McCarthy, King of Munster. It is the remains of McCarthy's structure that still stands today.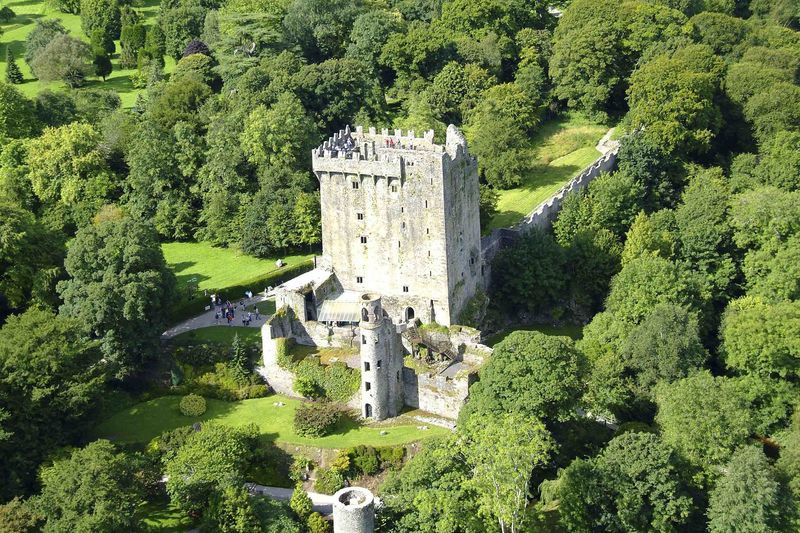 8
Read more: Galway and the West tours
Housed at the top of Blarney Castle is its claim to fame, the Blarney Stone. Legend has it that whoever kisses the Blarney Stone is blessed with the so-called "gift of the gab," or a streak of eloquence.
The history of the actual Blarney Stone is varied and colorful. It wasn't until 2014 that scientists were able to confirm that the stone itself is 100% Irish as testing proved that it is composed of materials unique to Ireland.
This confirmation from scientists was able to put to rest some of the more fantastical explanations for the stone's origin. Some believe that the stone may have originally been a part of Stonehenge, while others claimed it was the 'Stone of Ezel' brought back to Ireland from the Crusades. A few even believed it was the stone that gushed water when struck by Moses.
The most plausible link, however, to the stone and it's magic is traced back to Queen Elizabeth I of England who charged the Earl of Leicester with taking possession of Blarney Castle. The Earl was time and again given the run-around by smooth-talking King McCarthy. Frustrated with the Earl of Leicester's lack of progress, the Queen slammed the Earl's excuses as "blarney." 
Read more: Ireland's most visited castles
Kissing the stone is an adventure in of itself. After climbing up Blarney Castle's spiral narrow staircases, you'll have a tour guide assist you in laying down backwards above a shaft and leaning out to plant a smooch on the historic rock. Years ago, visitors were lowered down head first by their ankles to reach the Blarney Stone - yikes!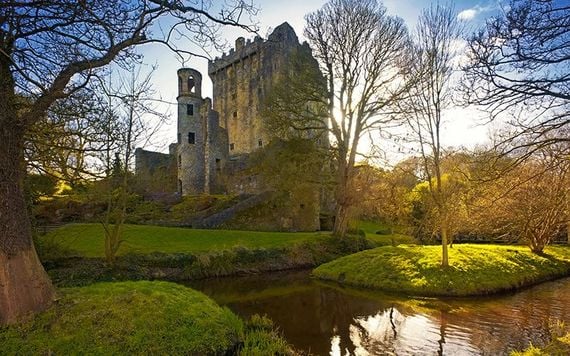 8
While kissing the Blarney Stone is definitely a highlight of visiting Blarney Castle, there is much more to explore at the sprawling 60 acre estate which has inspired so many over the centuries.
Adjacent to Blarney Castle is Rock Close, a must-see for any fans of Celtic mythology. Often overlooked by Blarney Castle visitors, Rock Close was described as "indeed a fairy scene, and I know of no place where I could sooner imagine these little elves holding their moon-light revelry" by author Thomas Crofton Croker in 1824.
Nearly 200 years after Croker's description, Rock Close is just as magical as ever. Head to the Wishing Steps where, legend has it, your wish will be granted if you can walk up and down the steps without opening your eyes. If you arrive around dawn, you may be able to see the dying embers of a witch's fire in The Witch's Cave. Or, keep your eyes peeled for ancient Druidic stone circles.
Read more: Dublin and surrounding areas tours
Also on the grounds at Blarney Castle is a wide selection of gardens to explore. Poison Garden, which houses poisonous plants from all over the world including Wolfsbane, Mandrake, Ricin, Opium and Cannabis, may be the most exciting of the gardens, while Himalayan Walk may be the most exotic as it features plants from all around the world.
 Read more: The most beautiful castles in Ireland
Seven Sisters garden merges both myth and history. Centuries ago, the King of Munster led his men to battle, including his two sons. Although victorious in battle, the King's two sons perished. To memorialize them, he instructed his men to knock over two of the nine rocks that were part of an ancient druid circle at the Blarney estate. The seven remaining rocks, one for each of the King's daughters, still stand today.
8
There's plenty to see and explore while visiting Blarney Castle in Cork. Bring the whole family along to tour the castle and kiss the Blarney Stone, make some wishes in Rock Close, or spend the day wandering the estate's selection of gardens.
Check out this stunning footage from around Blarney Castle that was shared on the Blarney Castle Ireland Facebook page:
Read more: Northern Ireland and Game of Thrones tours
Have you been to Blarney Castle? Share your experience in the comments?