Ireland has plenty of tourist sites and places to visit but there are some that you just can not travel to the country without seeing.
Here's a look at the places you must visit in Ireland, especially if you're visiting for the first time. 
Places every tourist in Ireland should visit: 
The Burren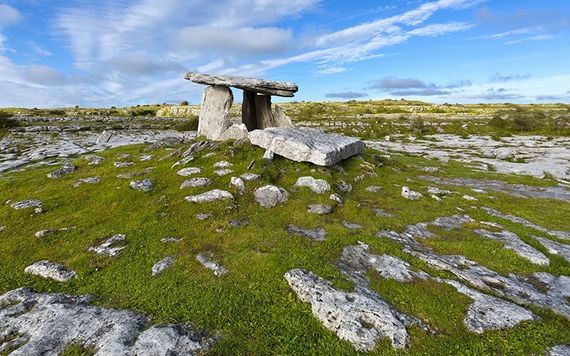 10
The Burren, from the Irish Boíreann meaning "a rocky place," is a limestone-laden region in northwest County Clare. The area encompasses 155 square miles, bound by the Atlantic Ocean and Galway Bay. A small portion earns the distinction as one of the Republic of Ireland's six national parks.
In 1651, one of Oliver Cromwell's army officers remarked, "It is a country where there is not water enough to drown a man, wood enough to hang one, nor earth enough to bury them. This last is so scarce that the inhabitants steal it from one another and yet their cattle are very fat. The grass grows in tufts of earth of two or three-foot square which lies between the limestone rocks and is very sweet and nourishing."
The Giant's Causeway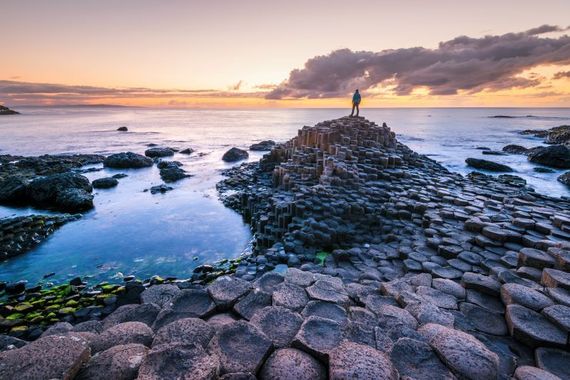 10
The Giant's Causeway in Co. Antrim comprises 38,000 interlocking basalt columns, the result of ancient volcanic activity throughout the area. The cliffs maintain a stepped appearance due to the succession of five or six lava flows through geological time. Their average height is 328 ft. Currently, it ranks as the most popular tourist destination in Northern Ireland.
The Dingle Peninsula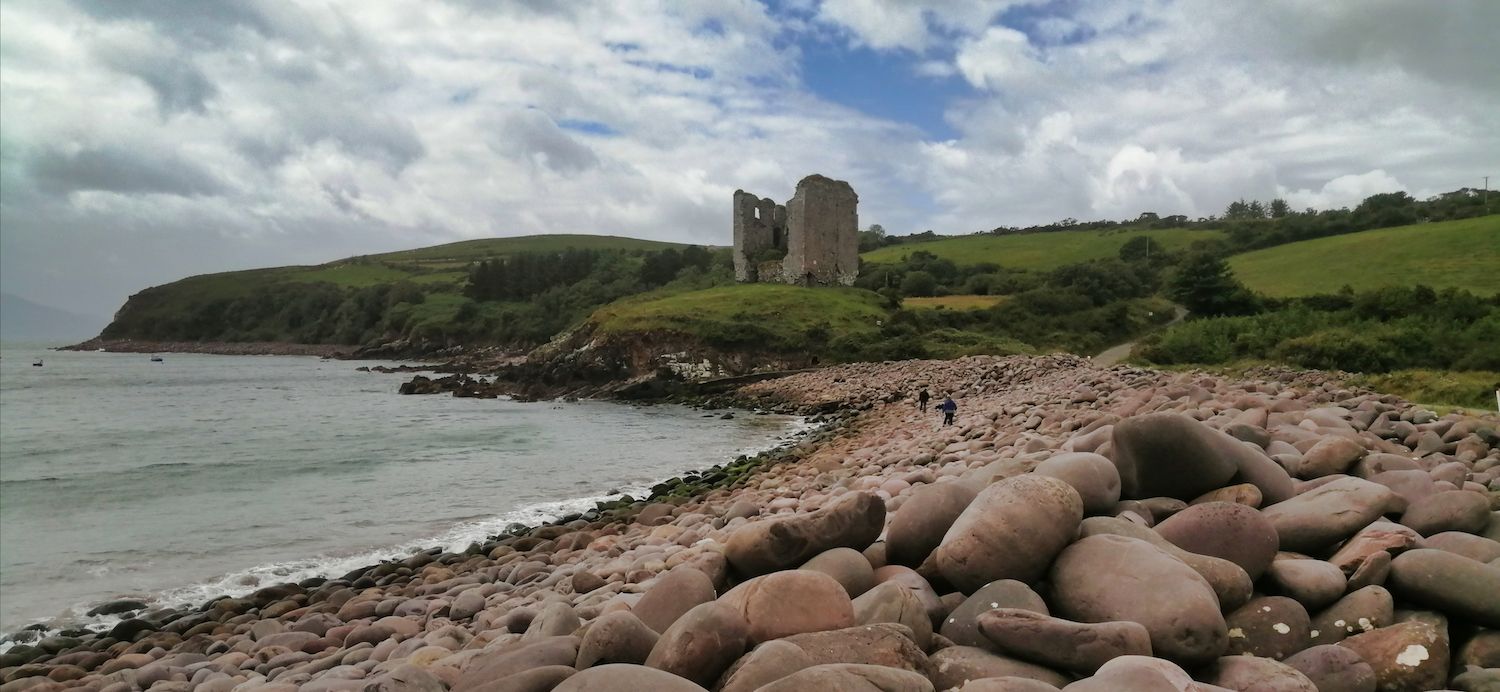 10
The Dingle Peninsula, located in southwest Co. Kerry, features steep, seaside cliffs, sandy beaches, and rolling mountains. National Geographic Traveler once described the Dingle Peninsula as "the most beautiful place on earth," and Trip Advisor recently ranked the locale as the second-best destination in Ireland.
The Sperrin Mountains
10
The Sperrin Mountains, sprawled across Counties Tyrone and Derry, is designated an Area of Outstanding Natural Beauty by the Northern Ireland Environment Agency.  Recently, National Geographic included the location in its Top 101 Most Scenic Drives.
As one of the largest, yet least explored mountain ranges in Northern Ireland, the Sperrin Mountains provide a picturesque backdrop for many indoor and outdoor activities.
Binevenagh, County Derry
Binevenagh, located in Co. Derry marks the western extent of the Antrim Plateau. Its steep cliffs, formed by molten lava, extend for six miles across the peninsula of Magilligan and dominate the horizon over villages such as Bellarena and Downhill. Like the Sperrin Mountains, it has been labeled an Area of Outstanding Natural Beauty. It offers views over Lough Foyle and County Donegal. It is a popular destination for hang-gliding, fishing, and motorsport.
The Ring of Kerry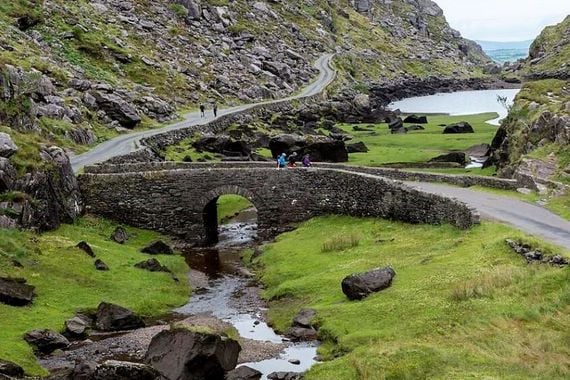 10
The Ring of Kerry, or Iveragh Peninsula, is a tourist trail that has attracted visitors for hundreds of years. It is renowned for its serene beauty and stunning views. Notable attractions include the Gap of Dunloe, a narrow mountain pass between Macgillycuddy's Reeks and Purple Mountain.
The Wicklow Mountains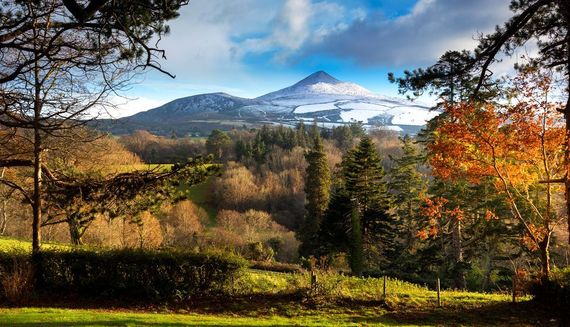 10
The Wicklow Mountains are spread throughout Wicklow. Carlow, Wexford, and Dublin. Composed primarily of granite, they form the largest continuous upland are in Ireland. The Wicklow Mountains are designated as a Special Area of Conservation and as a Special Protection Area under a European Union law.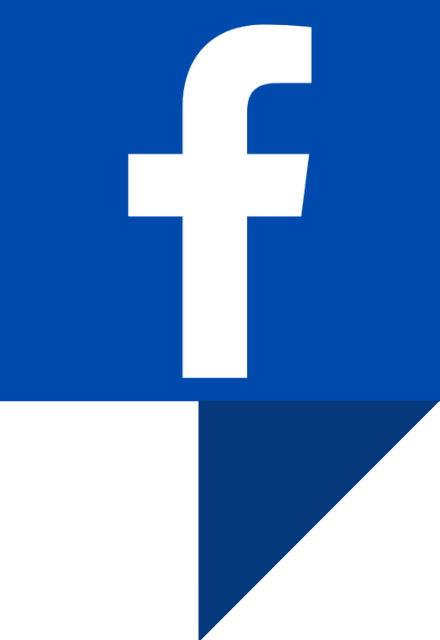 Traveling to Ireland
Are you planning a vacation in Ireland? Looking for advice or want to share some great memories? Join our Irish travel Facebook group.
Cliffs of Moher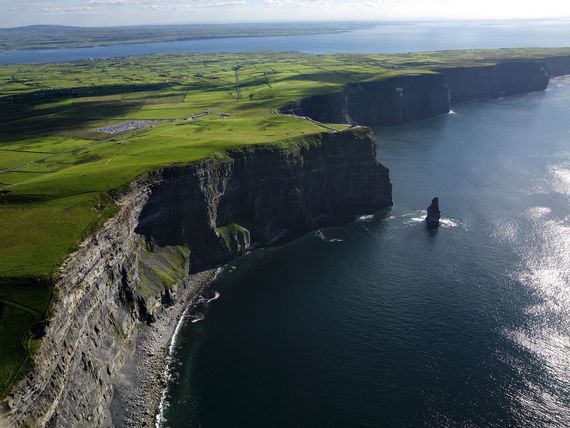 10
Located in Co. Clare, the Cliffs of Moher are one of Ireland's top visitor attractions. They rise 390 feet above the Atlantic Ocean at Hag's Head and increase to 702 ft. just north of O'Brien's Tower. The cliffs host approximately 30,000 birds, representing more than 20 species.
Bundoran Beach, County Donegal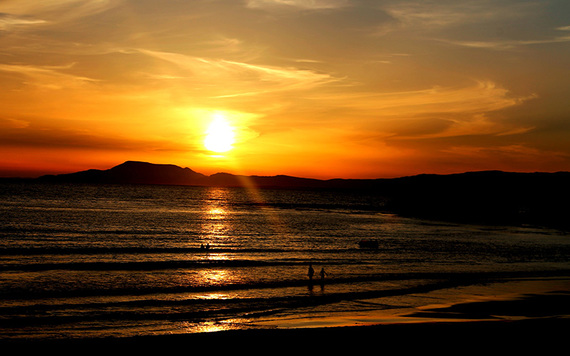 10
Co. Donegal's Bundoran Beach experiences wild and raging waves that continuously pummel its tan, sandy banks. Its steel-blue water blends seamlessly into the horizon, offset by clouds that straddle its location on the northwest coast of Ireland. The beach has hosted the European Surfing Championships three times (as recently as 2011).
The Glencar Waterfall, County Leitrim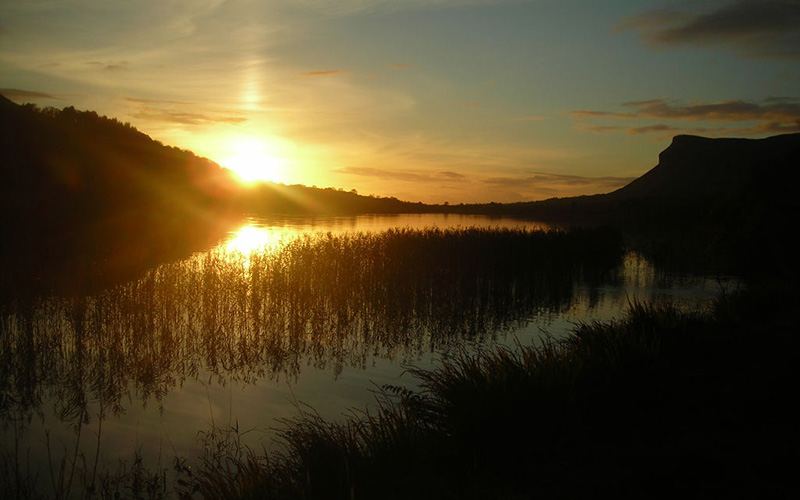 10
The Glencar Waterfall is located in Co. Leitrim, approximately 7 miles from Manorhamilton. It is 50 feet high and flows into Glencar Lough.
Irish poet W.B. Yeats wrote of the waterfall: "Where the wandering water gushes/ From the hills above Glencar/ In pools among the rushes/ That scarce could bathe a star/ We seek for slumbering trout/ And whispering in their ears/ Give them unquiet dreams/ Leaning softly out/ From ferns that drop their tears/ Over the young streams."
* Originally published in 2013, updated in March 2023.