The Overseas Property Show helps Irish residents find their perfect location abroad, with invaluable information on how to make your dream relocation a reality.
We love Ireland but every once in a while, the Irish rain and dark evenings do start to get to us and all those TV shows about relocating abroad to a warmer, sunnier climate make us dream more and more about being able to make the move.
It may seem impossible - moving overseas or buying property in another country when you're not familiar with the process - but in reality, with thanks to The Overseas Property Show, your paradise overseas property is much more within your grasp than you may think.
5
With invaluable information on properties in Portugal, Spain, Cyprus, Florida, Cape Verde and Thailand, the show will visit The Royal Dublin Society, RDS, on Saturday, April 13, and Sunday, April 14, 2019, where all attendees will have access to free and professional advice from experts on tax incentives, residency, finances, property management, rental simulations, currency exchange, legal and the purchasing process from A-Z.
With free admission and free parking, you really have nothing to lose!
"At The Overseas Property Show, visitors will be able to select beautiful properties from award-winning agents covering key locations in Portugal, such as the increasingly popular city of Lisbon, the Algarve and also Porto,"  says Chris White, CEO & Founder of The Overseas Property Show.
"As well as Spain's, Costa del Sol and Costa Blanca; Cyprus's, Pathos; tax-friendly Florida; the paradise islands of Cape Verde; and lush Phuket, Thailand - just to name a few.
"Options for luxury to bargain budgets will be plenty and limited only to the buyer or investors interest in the quality of life and or return on investment."
As each country will have its own set of requirements and conditions, visitors who know what location they are interested in will be able to take advantage and get as much information as possible to help make an informed decision.
To help you make that decision, here's a look at some of the places you could be relocating to with the help of The Overseas Property Show.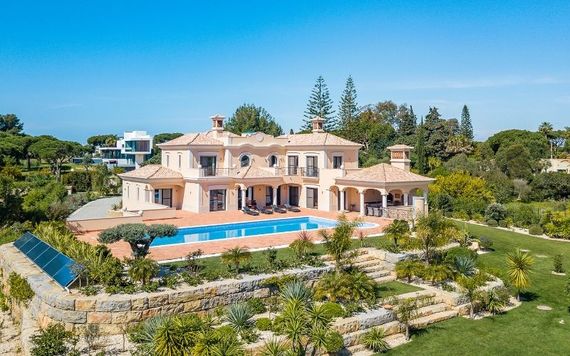 5
Living in Portugal
Portugal property is still a favorite with individuals from all around the world looking for a place with a stunning climate, quality of life and award-winning beaches.
Living in Spain
Spanish property continues to be in high demand with families looking to relocate, retire or to invest for rentals. A beautiful climate, friendly culture and a laidback lifestyle are just some of its appeal.
Living in Florida
Florida is one of just two states to have a tropical climate and with world famous resorts such as Walt Disney, the Space Kennedy Centre and more it is perfect for families looking to relocate, retire or to invest for rental.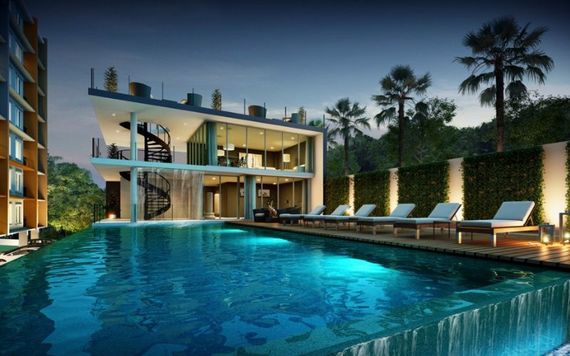 5
Living in Cyprus
Cyprus is a beautiful country well known for its archaeological sites, beautiful beaches and over 340 days of sunshine a year. Most recently it is becoming known for its own Golden Visa scheme for investors.
Living in Cape Verde
Cape Verde is made up of individuals islands all offering their own slice of paradise. With white sand beaches, unspoiled landscapes and an abundance of fabulous weather, it is a savvy investment location.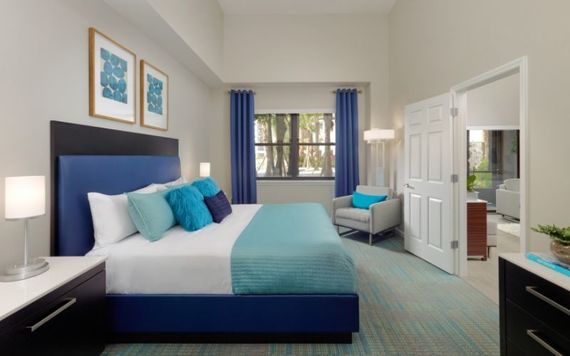 5
Living in Thailand
Thailand is renowned for its tropical beaches, opulent royal palaces, various Buddha displays and ancient ruins. A fantastic investment opportunity for those looking to make an income-generating purchase.
The two-day Overseas Property Show on April 13-14 will feature country homes, apartments, townhouses and villas for sale, along with commercial property and land on which to build in Portugal, Spain, Cape Verde, Florida, Thailand and Cyprus. It runs from 10 am to 6 pm across both days in the RDS. The event is essential for anyone considering purchasing property abroad.