Editor's note: Today is the official Look Up at the Sky Day! In these modern times when many of us have busy lives and don't take time out to enjoy the Earth's natural beauty today reminds us to take time out and look up at the celestial tapestry that is the sky.
The night skies above Ireland surely provide one of the most stunning light shows on earth – a celestial disco of movement, color, and light. From the Northern Lights, or the Aurora Borealis, to a still crisp night when the Milky Way is in view – Ireland's night skies are enough to take your breath away. These videos and photos below, taken by Gareth Nathan, are the product of two years of nighttime adventuring and patient waiting, staring upward from the east coast to west including counties Dublin, Wicklow, Galway, Mayo and Clare – and as far north as the Giants Causeway, in Antrim.
Nathan, a Computer / Software Engineer by day, takes up the camera only as a hobby but what amazing results he has gotten. He told IrishCentral his work usually "revolves around Light Painting Photography."
This video took two years to create. Nathan says to "watch out for the Milky Way, Auroras, meteors and lightning storms from many locations spread across Ireland."
Nathan explained how he came to be involved in astrophotography and the patience and time it takes to get perfect shot / sequence. "My career leads to my working hours being long and late in front of the computer so spending nights creating light art and astrophotography time-lapse became a means to balance out away from the screen," Nathan said.
"It can take about two hours to shoot five-seconds worth of footage so when you commit to a project like this it's a major incentive to get out to the mountains or beach any opportunity that weather indicates the skies will open up for the night."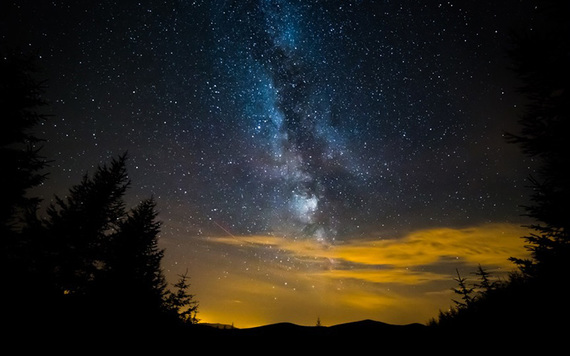 4
What Nathan plans to achieve after the release of the video is perhaps to collaborate with others or, the dream of all dreams, to get some free coffee! Nathan explained that "it was a personal project and its sole purpose was to continue to encourage myself to hike and camp through cold, wind and rain with the hope of seeing the Milky Way or the Northern Lights for just a few minutes."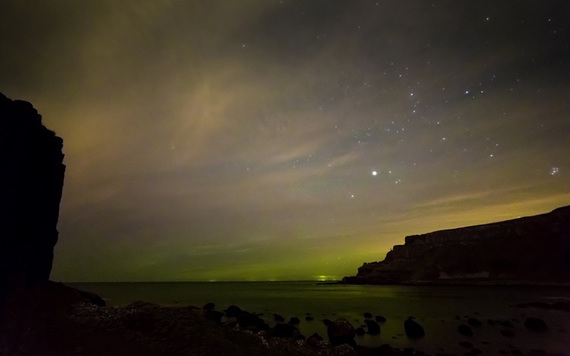 4
He also hopes that his work might make more people, living in and visiting Ireland, look upwards. "I would hope that it would also show the people of Ireland that there is magic to be seen in the skies all around Ireland if you just take the time to get away from the city lights.
"With the right conditions, Aurora Borealis can be seen by the naked eye as far south as the Dublin coastal village of Skerries and that places like Kerry and Mayo are some of the best locations in the world to see the Milky Way."
Well, we're sold!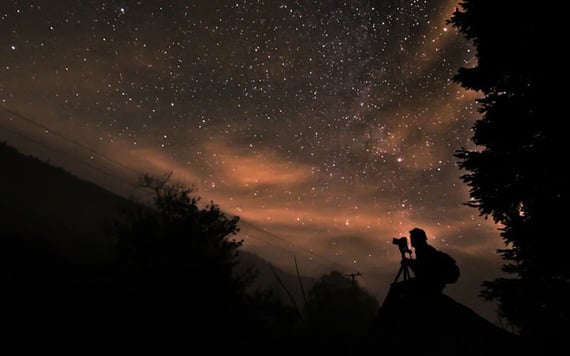 4
Read more: Ireland's Travel Secrets - The Kerry International Dark-Sky Reserve
* Gareth Nathan is a Light Painter and Astrophotographer based in Ireland with a passion for adding color and vibrancy to ancient Ireland abandonments using long exposure photography to create unique scenes. You can check out more of his work on his website.