Blue Book properties among the grandest in Ireland
Experience the warmth of true Irish hospitality with a stay in one of Ireland's Blue Book's graceful country properties. Whether it's a stately castle or an elegant manor house, Blue Book properties are among the grandest in Ireland, providing impeccable service with a ready smile. Relax by an open fireplace; dine on the finest of local produce; drift off to sleep in a plush, four-poster bed or explore like a true local, with insider tips on where to go and what to do.
Blue Book properties are not just part of the stunning Irish landscape, they are embedded in its rich history.
Read more: Mayo and the Cliffs of Moher tours
Gregans Castle Hotel on the Burren, County Clare
8
Take the Burren in County Clare, a bizarre moonscape that never quite makes sense and is all the more delightful for it. Stretching out from the wild Atlantic coastline, seemingly barren rock formations formed millions of years ago, harbor a bewildering array of rare plants. Nestled among the rich green and purple limestone hills just inland of the pretty seaside village of Ballyvaughan, sits Gregans Castle, once home to the Prince of the Burren.
8
Read more: Galway and the West tours
The setting is a peaceful verdant oasis in the Burren's stony tundra and it's an obvious spot for the leader of the O'Loughlin clan who once ruled the area. The old tower house is now a private home, but beside it sits a gracious Georgian mansion housing Gregans Castle Hotel, every bit as delightful as the landscape around it.
Crunching up the path through the elegantly landscaped grounds, the first thing that greets you at the entrance is a neat row of outdoor boots and the rich aroma of a turf fire. It all feels like a lovely warm homecoming if one is lucky enough to live in a beautifully appointed home with an exceptionally pleasant blend of antique furniture, modern art, uninterrupted views across Galway Bay and a smilingly efficient staff. One can dream - or, at Gregans Castle Hotel, actually experience what it feels like to live like a prince.
8
From the first greeting to the final goodnight, the staff at Gregans Castle Hotel are effortlessly amiable and endlessly helpful. The décor is as delightful as the landscape around it. Among the dark-toned antiques and open fireplaces, there are charming flashes of unexpected color, unconventional artworks, and ornamentation. And it all feels just right - luxury without a hint of stuffy formality.
Relax in one of the sumptuous sitting rooms with fabulous views, where Shelley the cat occasionally makes an appearance, adding to the sense that this is a home rather than a hotel.
A day on the wind-swept Burren
Or go walking across the Burren with local guide and raconteur, Shane Connolly. There is little Shane doesn't know about the Burren - its geology, biology, history, flora, fauna, folklore or agriculture – and he can tailor a tour to just about anyone's interests and fitness level. Over the course of a few hours, Shane can take visitors to an ancient cooking site, a medieval road, a circular stone fort, all while pointing out the plants hiding among the crevices, explaining their use as remedies, telling endless tales and effortlessly imparting his extraordinary wealth of knowledge.
8
Read more: Dublin and surrounding areas tours
A day on the wind-swept Burren certainly builds an appetite and, at Gregans, dinner is a gourmet affair with the freshest of local produce prepared by award-winning chef Robert McCauley. Burren lamb and Atlantic seafood, seasonal vegetables, the best of Irish cheeses, delicious homemade bread.
A nightcap in front of a roaring fire in the cozy and well-stocked bar is the perfect way to end a wonderful day. And then it's off to one of the sumptuously spacious bedrooms for a perfect night's sleep and perchance to dream.
Moy House, Lahinch, County Clare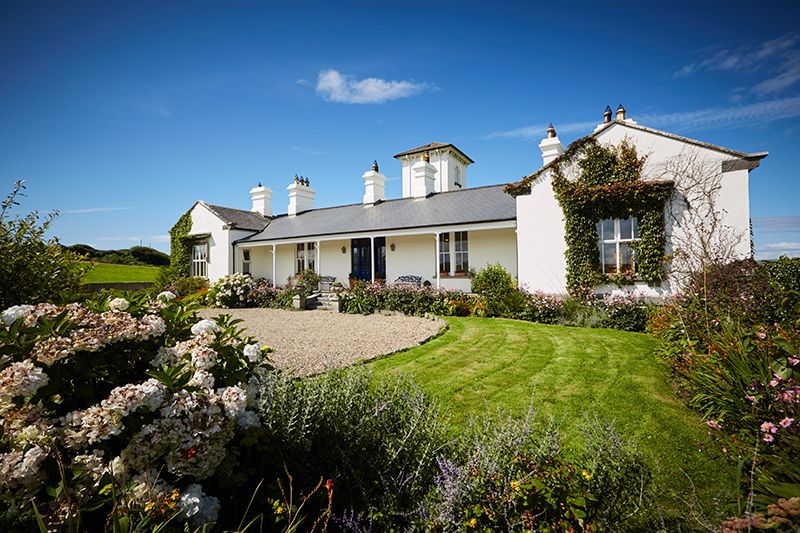 8
No trip to County Clare (or indeed Ireland!) is complete without a visit to the breathtaking Cliffs of Moher. And what better way to see them, rising in the distance, but from the comfort of a luxurious country retreat. This is surely what Augustine Fitzgerald thought when, in the mid-18th century, he built Moy House in Lahinch.
If the building looks like an Italian villa, proudly facing towards the wild Atlantic across a soft sandy Irish beach, that could be because the original architect plans were waylaid and replaced by plans for just such an Italian villa.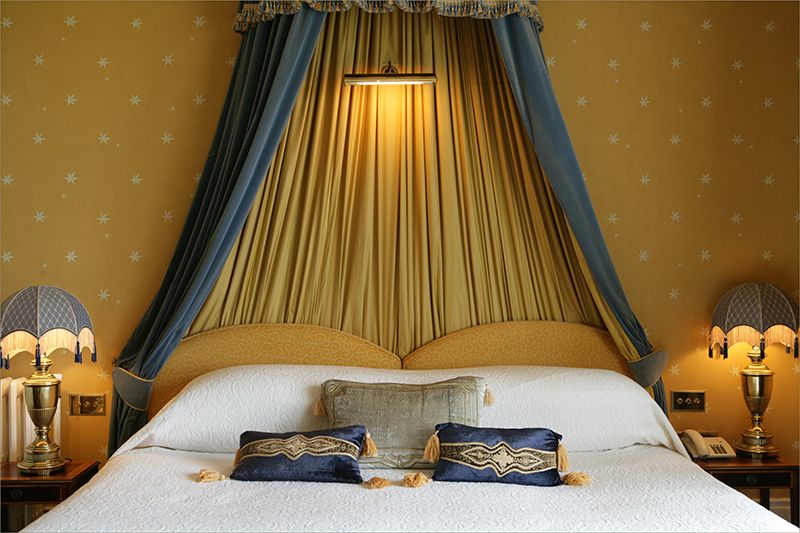 8
Read more: Kerry and the Wild Atlantic Way tours
From its grand heyday, Moy House was doomed to desolation by the turn of this century, battered as it was by Atlantic winds. Thankfully local man Antoin O'Looney had other plans. He bought the property and set about a magnificent two-year restoration, creating an extraordinarily memorable experience for travelers to Ireland.
With just nine bedrooms, guests enjoy the type of personalized service that even the grand Fitzgerald family would have envied.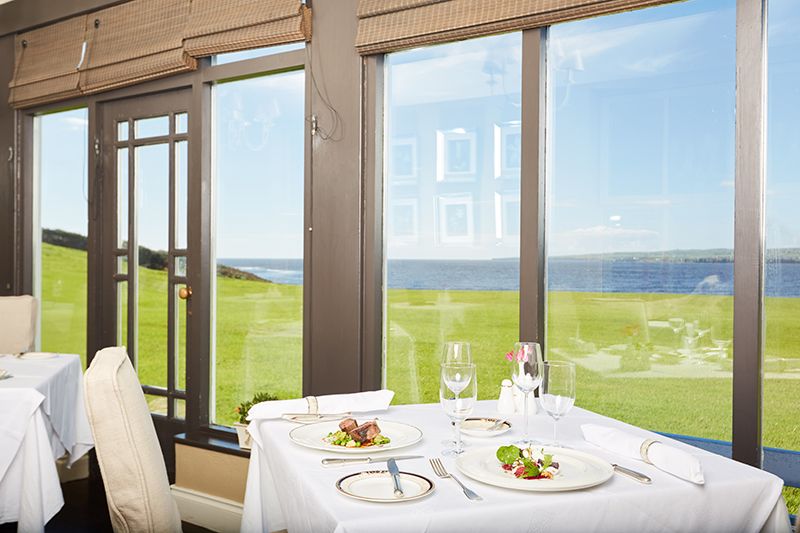 8
But it's the views across that wild ocean that really make Moy House special. Whether it's still and calm with barely a ripple, or raging in full furious tempest, the Atlantic Ocean is endlessly mesmerizing.
And then there are the fiery sunsets when in a blaze of glorious orange and purples the last light on the western edge of Europe sinks below the watery horizon. To watch this spectacular display while dining on delicious freshly prepared local produce in the Moy House dining room is a truly exceptional experience.
To find out more about these and other Blue Book Properties check out: Ireland's Blue Book
Read more: Northern Ireland and Game of Thrones tours