Giant's Causeway in Co Antrim, Northern Ireland has been ranked in the top 10 most popular bucket list landmarks in the UK.
The Giant's Causeway in Northern Ireland was named the eighth most popular bucket list landmark in the UK for 2023 in a ranking from the life insurance team at Comparethemarket.
Researchers analyzed the volume of Instagram hashtags and Google searches for over 35 of the UK's most famous landmarks, revealing the UK sights people are dreaming of visiting.
According to the study, they found over 331,018 images under the hashtag #giantscauseway and over 201,000 searches a month.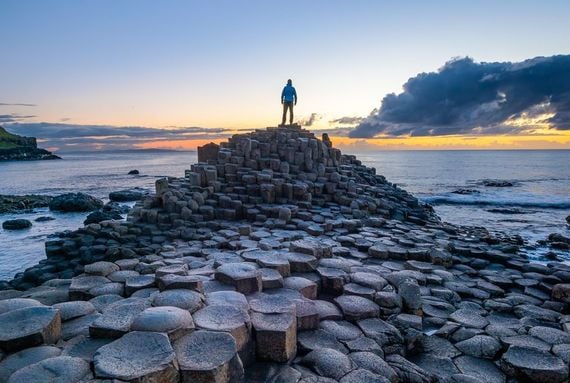 3
Here are the top 10 most popular landmarks in the UK, according to Comparethemarket:
Big Ben
Buckingham Palace
Stonehenge
Windsor Castle
Loch Ness
Loch Lomond
Durdle Door
Giant's Causeway
Chatsworth House
Hadrian's Wall
Anna McEntee from the life insurance team at Comparethemarket said: "Whether it's a personal goal, or one to strive towards with family and friends, bucket lists are a useful tool for helping us break down what we want to achieve within our lifetime. Ticking an item off from our bucket lists can also bring a great sense of accomplishment.
"Whether your goals for 2023 are travel-related, personal or professional, consider how a bucket list can help you narrow down what you want to achieve in the year ahead."
What is Giant's Causeway?
Giant's Causeway, Northern Ireland's only UNESCO World Heritage Site, lies at the foot of the basalt cliffs along the sea coast on the edge of the Antrim plateau. It is made up of some 40,000 massive black basalt columns sticking out of the sea.
The dramatic sight has inspired legends of giants striding over the sea to Scotland.
Geological studies of these formations over the last 300 years have greatly contributed to the development of the earth sciences, and show that this striking landscape was caused by volcanic activity during the Tertiary, some 50–60 million years ago.
Today, the site features a visitors centre that provides interactive exhibitions, audio guides, and guided walking tours.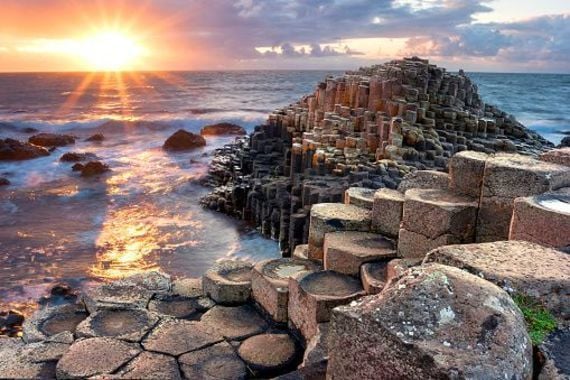 3