Fall in Ireland is beautiful, as the lush verdant foliage starts to change color and the landscape transforms. In every corner of the island, you will find peaceful forests and sprawling national parks where you can take in the delights of the season. 
Phoenix Park, Dublin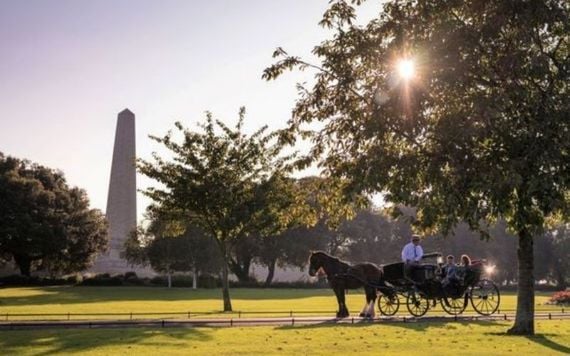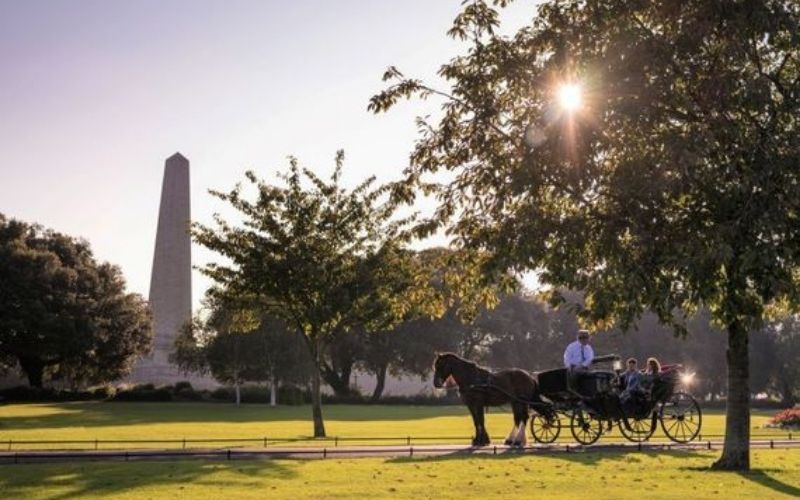 9
The capital city of Dublin has a number of parks that are sure to enchant the autumnal visitor. The best-known landmark is Phoenix Park, which is home to the President's house (Áras an Uachtarán), Dublin Zoo, and a herd of fallow deer - so there's plenty to do and see.
Whether you stroll or rent a city bike, make sure to stop off for refreshments in the Tea Rooms. Originally formed as a royal hunting Park in the 1660s and opened to the public in 1747, it is one of the largest enclosed public parks in any capital city in Europe, spanning 1,750 acres, just a mile and a half from O'Connell Street, the city's main thoroughfare. 
For more information, visit phoenixpark.ie
St Anne's Park, Dublin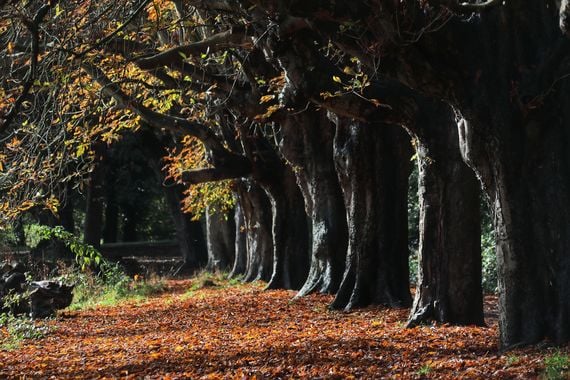 9
Another favorite of the good citizens of Dublin's fair city is St Anne's Park - 240 acres edging the coastline, set between the Northside suburbs of Raheny and Clontarf. It boasts 12 garden follies built by the Guinness family, including a Herculanean Temple, Shell House, Dogs Graveyard and a Rustic Hermits Cave and Footbridge. Most of them are situated along the course of the Naniken River which runs through the park, and the rest can be found along an oak-lined avenue. See if you can spot them all! 
For more information, visit dublincity.ie.
Russborough House, County Wicklow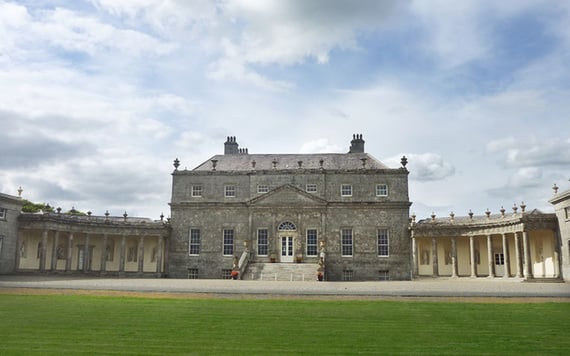 9
There's so much to do at this gorgeous country estate. The house itself is an exquisite example of Georgian architecture and is famous as the home of one of the most important private collections of European fine and decorative arts in the country, including world-class furniture, silver, porcelain and, of course, paintings - some of which were the subject of one of Ireland's most famous ever heists. However, in the autumn, the grounds are unmissable; the 200-acre estate at Russborough takes full advantage of spectacular views to the Blessington lakes and the Wicklow Mountains beyond and when framed with foliage becomes even more breathtaking. Enjoy the walks, trails, walled garden, maze and more on your visit. 
For more information, visit russborough.ie
Lismore Castle, County Waterford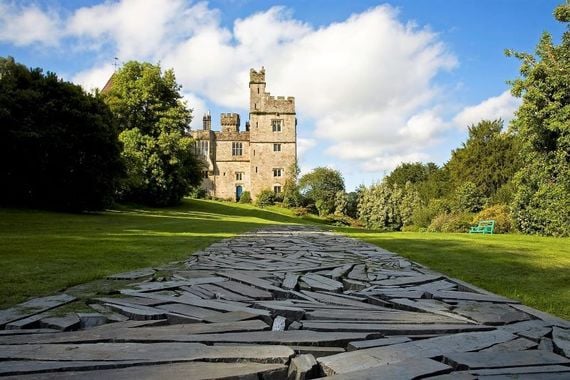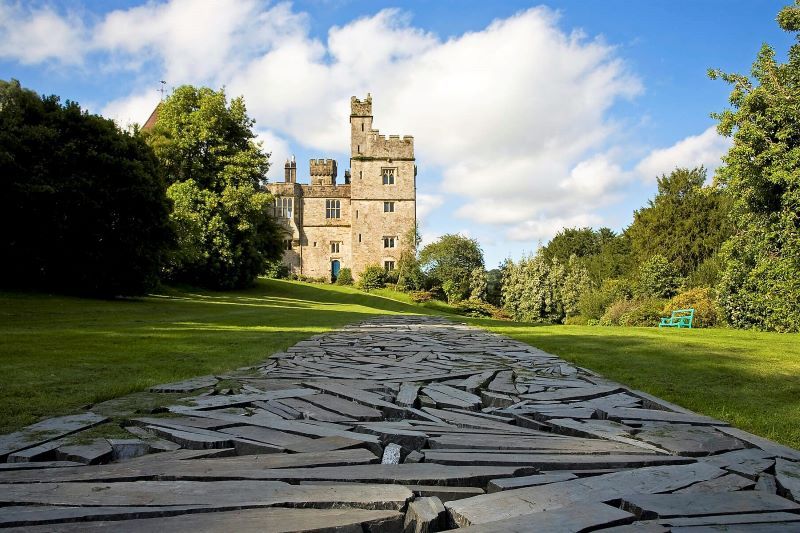 9
Once home to one of the glamorous Mitford Sisters - Deborah, Duchess of Devonshire - Lismore Castle has hosted all sorts of celebrity guests over the years, from Fred Astaire to JFK. Set high overlooking the heart of the Blackwater Valley, in the charmingly picturesque town of Lismore, the Castle itself is a private residence, but also available for private rental. The public can visit the gardens until the end of October, and a garden ticket will also give you access to Lismore Castle Arts, a not-for-profit art gallery committed to the presentation and promotion of contemporary visual art in Ireland. However, the stunning scenery surrounding Lismore can be enjoyed for free, and in Fall, a stroll or drive alongside the river, with its old-fashioned lamp posts adorning the old stone bridge, is truly magical. 
For more information, visit lismorecastlegardens.com.
Killarney National Park, Kerry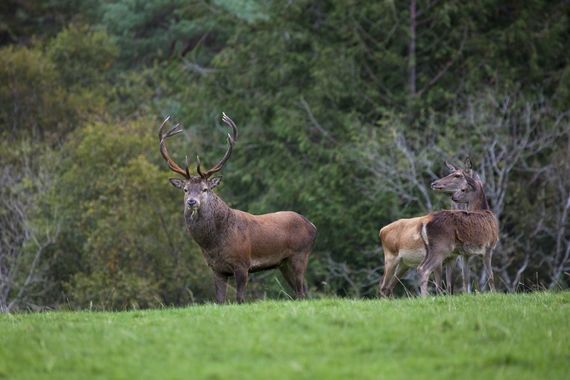 9
The scenic Ring of Kerry route is high up on the must-see list of many visitors to Ireland, and Killarney National Park is an area of outstanding natural beauty. Ireland's oldest national park is home to some of Ireland's oldest native woodlands, with over 26,000 acres to explore. Rutting season - the clashing of antlers and competition for female attention among testosterone-charged red deer stags - takes place in September and October and is a sight to behold (from a safe distance, of course). 
For more information, visit killarneynationalpark.ie.
Lough Gill, County Sligo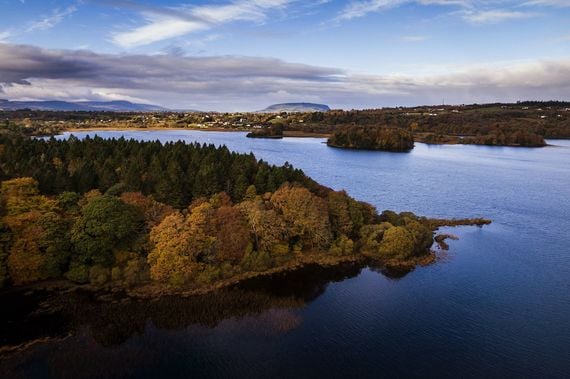 9
"I will arise and go now, and go to Innisfree…"
So begins The Lake Isle of Innisfree, one of Irish poet WB Yeats' most-loved poems. Innisfree itself is one of 20 small islands in Lough Gill, where the famed poet dreamed of living a simple existence, where he could spend his time listening to the lapping water on the lakeshore. You can follow in Yeats' footsteps and enjoy a boat trip from Sligo town, out along the Garavogue River, to tour the lake and its woodland surrounds. Although the lake is also famed for its salmon and brown trout fish stocks, you'll need to come in spring to enjoy the angling season. 
For more information, visit discoverireland.ie.
Connemara, County Galway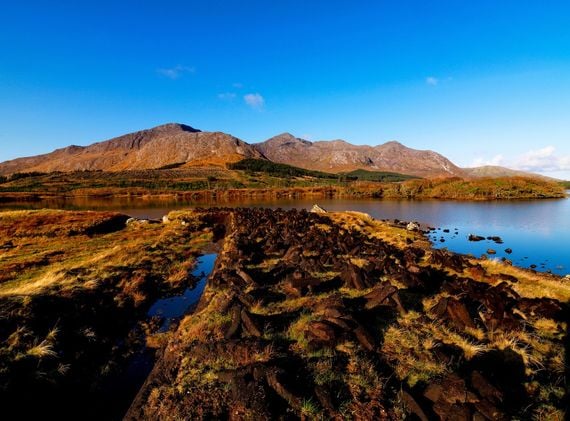 9
While Connemara is better known for its stone-walled fields than its greenery, Fall in the Western county is just as spectacular as any other part of Ireland. Head for a sight of the majestic Scots Pine trees on Pine Island in Derryclare Lough for a picturesque photo opportunity or take a tour of the gardens of Kylemore Abbey to soak up the changing colors of the foliage there. Keep your eyes peeled for the native blackface mountain sheep of Connemara too - their coats are at their fluffiest this time of year - and you can also look out for Red Deer in Connemara National Park.
For more information, visit connemara.ie
Montalto Estate, County Down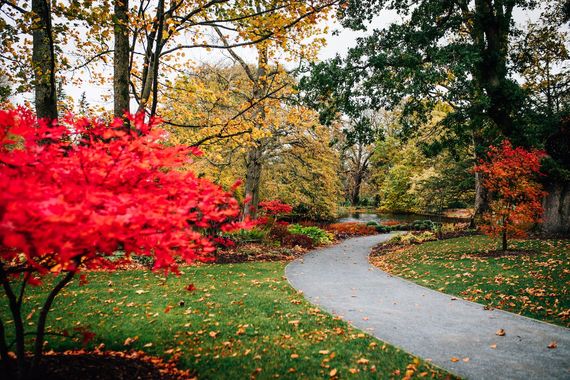 9
Montalto is a privately-owned demesne in the heart of County Down, dating back to the 1600s. Dendrophiles (tree lovers) will adore its notable 'champion' trees, including a giant redwood, which boasts the largest girth of its type in Northern Ireland. A champion tree is defined as the tallest, oldest, or largest example of its species or kind, in a certain area. By the lakeside, there is also a champion sycamore, a magnificent spreading lawn specimen. With a summer house, boat house, fern garden and more, there is much to explore as you meander the trails of this gorgeous property. 
For more information, visit montaltoestate.com