Ireland is known for its many charming small towns with picturesque cottages, lively pubs, and welcoming communities. But which of these small towns to visit?
Travel website TravelMag.com asked 300 writers, photographers and travel professionals to name three Irish towns they consider to be the most charming.
Towns of all sizes were considered for the survey, only excluding Ireland's largest cities. The survey also did not include any villages.
Here are the 20 Irish towns that accumulated the most votes. Did your hometown make the 'most charming' list?
Adare
21
Adare's beautiful thatched cottages and historic buildings make it one of Ireland's prettiest towns. Adare Manor in the town is a historical landmark that has been converted into a luxury hotel and golf resort.
Ardara
21
Ardara (pronounced 'Ardra') is an unassuming coastal town in Co Donegal. Check out the views of the Atlantic Ocean from Loughros Point or visit nearby Maghera Falls.
Aughrim
21
Aughrim, in Co Wicklow, is located where the Derry and Ow rivers meet to form the Aughrim river. The town was a granite mining village, and its terraced houses, town hall and forge are all constructed of granite, giving Aughrim a distinct architectural style.
Birr
21
Known as a heritage town, Birr, in Co. Offaly, boasts well-preserved Georgian buildings, painted in many different colors, and graceful wide streets. The town is known for Birr Castle, home of the 'Leviathan of Parsonstown,' which was the largest telescope in the world for more than 70 years.
Bruff
21
U.S. President John F. Kennedy, a descendant of the Fitzgeralds of Bruff, visited this small town in Co Limerick in 1963. Bruff is known for its sporting heritage and its many murals that have been painted on the wall of the town's buildings.
Read more: Ireland's top seaside towns and villages
Carlingford
21
Northern Ireland is visible across the lough from Carlingford's shore. Carlingford has a number of medieval streets — one, Tholsel Street, holds the remnants of an old toll gate and mint. King John Castle was built around 1210 by the Normans after they first invaded Ireland in 1173.
Clifden
21
Clifden in located in Co Galway, one of Ireland's prettiest counties. The town is known for its surrounding verdant countryside. Connemara National Park, the Twelve Bens mountain range and Inishbofin Island are all nearby.
Cobh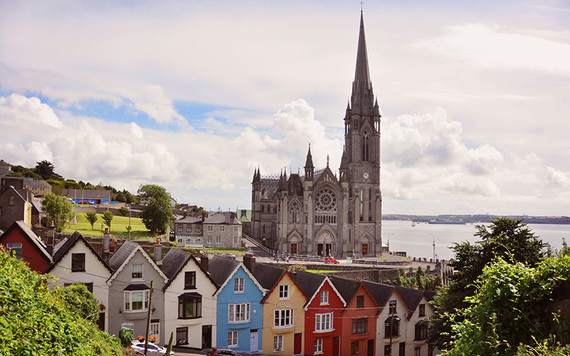 21
Cobh was an important sea port for transatlantic ships. It was the last stopping point in Europe before the Titanic began its fateful maiden voyage. It was also an important port in some of the most significant mass migrations of Irish emigrants in the 19th century. Near the water's edge is a memorial to the Lusitania, which was sunk by a German U-boat close by.
Dalkey
21
First constructed by Viking invaders in the 8th century, the town, which is located just to the south of Dublin, is considered an affluent satellite to the capital city. The pleasant historical town has been the home of Bono, Enya, and Van Morrison.
Dingle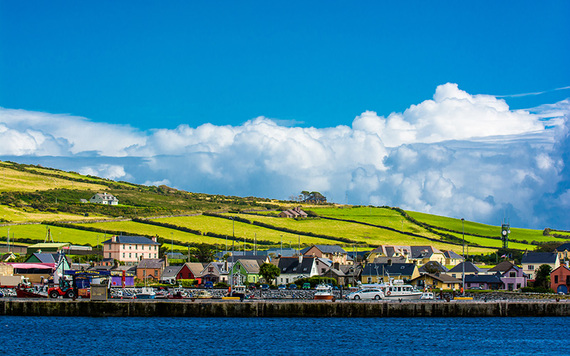 21
Dingle, in Co Kerry, is the only town on the Dingle Peninsula, and sits on the Atlantic coast. Situated in a Gaeltacht region, the area is known for its Irish culture.
Donegal
21
Donegal's early history predates written records and remnants of ring forts and stone circle formations are common in this part of Ireland. Donegal Castle lies in the town center.
Read more: Can you guess the most Irish towns in New York?
Dungarvan
21
Dungarvan is a small harbor town midway along Ireland's southern coast. The town is split in two by the Colligan River's estuary, and the main sights of the town found on the west side of the river. These include Waterford County Museum and Dungarvan Castle.
Kenmare
21
Kenmanre, in Co Kerry, is situated at the head of Kenmare Bay, which opens out into the Atlantic Ocean. The town is known for its lace-working industry and the Kenmare Lace and Design Center is open to the public.
Kilkenny
21
One of Ireland's most popular tourist destinations, this medieval town is easily accessible on a day trip from Dublin. Kilkenny Castle and its well-tended grounds is nestled on the banks of Nore River. Every August, the Kilkenny Arts Festival showcases Irish and international creativity.
Killarney
21
Killarney, in Co Kerry is on the northeastern shore of Lough Leane, part of Killarney National Park. It is home to Ross Castle, St Mary's Cathedral and Muckross House and Abbey.
Kinsale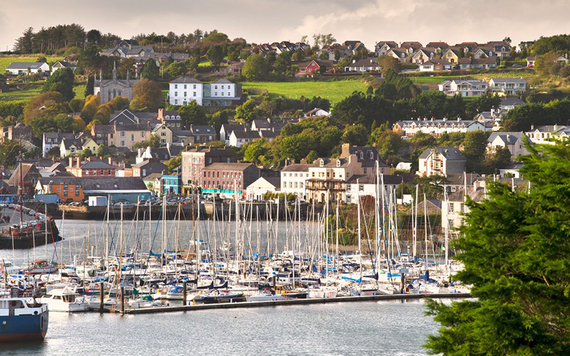 21
This small fishing town located to the south of Cork was at one time a prominent royal navy port. Its buildings are brightly painted and good,fresh seafood can be sourced here. the town also has a significant military history. The final Spanish Armada landed at Kinsale in order to unite with  Irish rebels, but they were defeated. James Fort, now in ruins, was built shortly after the battle to protect the harbor.
Lismore
21
Lismore, in Co. Waterford, is is renowned for its early ecclesiastical history and the scholarship of Lismore Abbey. The abbey was short lived and replaced by Lismore Castle. The Book of Lismore was compiled in the 15th century of various writings, including folios on Irish saints, including Saint Patrick, and Irish mythology.
Malahide
21
This charming fishing town is located only 40 minutes north of Dublin. The town has a large marina and a small beach. Across the estuary are several different golf clubs.
Oughterard
21
Oughterard, in Co Galway, is surrounded by loughs on one side and hills on the other. It is well-known as an angling center, with Lough Corrib, the largest lake in the Republic, being an excellent source of fish.
Westport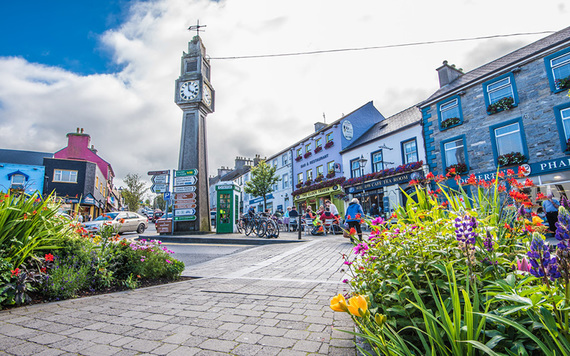 21
Westport in Co Mayo is a heritage town and popular tourist destination. The town center was designed by renowned British architect in James Wyatt in 1780 in the Georgian architectural style. The famous pilgrimage mountain of Croagh Patrick is close by.
Read more: Where Irish history was made - Top towns and places