What does the Shamrock represent, and why is it associated with Irishness and St. Patrick's Day? 
With St. Patrick's Day celebrations in full swing, people the world over are united in their appreciation for all things Irish.
But during all the parades, the mayhem and the overindulgence, few people will take the time to stop and consider the significance of the day and the shamrock emblem which has become synonymous with the 17th of March and everything Irish.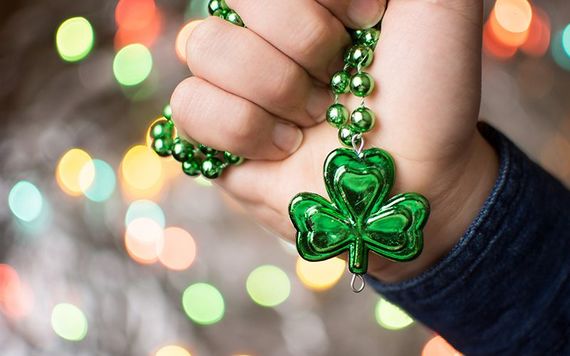 3
The significance of the shamrock is linked to St. Patrick, Ireland's patron saint. When he arrived in Ireland in 431, Patrick used the shamrock to teach Pagans about the Holy Trinity.
Literacy levels would have been a barrier when trying to educate people about Christianity, so Patrick used the plentiful plant to demonstrate the most basic doctrine.
3
Plucking a shamrock from the grass growing at his feet he would tell listeners that the three leaves of the shamrock represented Father, the Son and the Holy Spirit. Each symbolizes the three separate beings that together are all part of the Supreme Being.
Today the symbol of the shamrock is an Irish icon, which is recognized the world over. Many view it as a symbol of luck, something the Irish have always been credited for!