The Irish Family History Forum is an excellent resource for those searching for their links to the Emerald Isle. 
With a long history of emigration, Ireland is one of the best-represented nationalities in the US. Over 33 million Americans claimed that they had some Irish heritage in 2013, nearly 10% of the country's population.  
Such an extensive history of emigration, however, makes tracing long disappeared ancestors akin to finding a needle in a haystack.
Founded in 1991, the Irish Family History Forum (IFHF) was set up with the aim of encouraging the study of Irish genealogy and family history. The Long Island-based non-profit organization provides resources for its members to trace their Irish heritage and has been growing over the last three decades.
The group's membership has swollen to nearly seven times its original size and continues to seek new members, but how exactly do they recruit them? And how do they aid them in their search for long lost Irish relatives?
Read more: Where are you from? Find out using these Irish surname maps online
Monthly meetings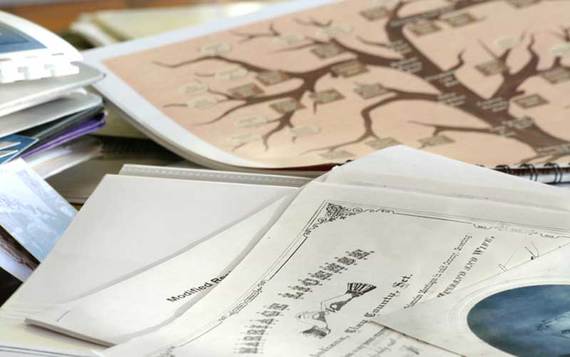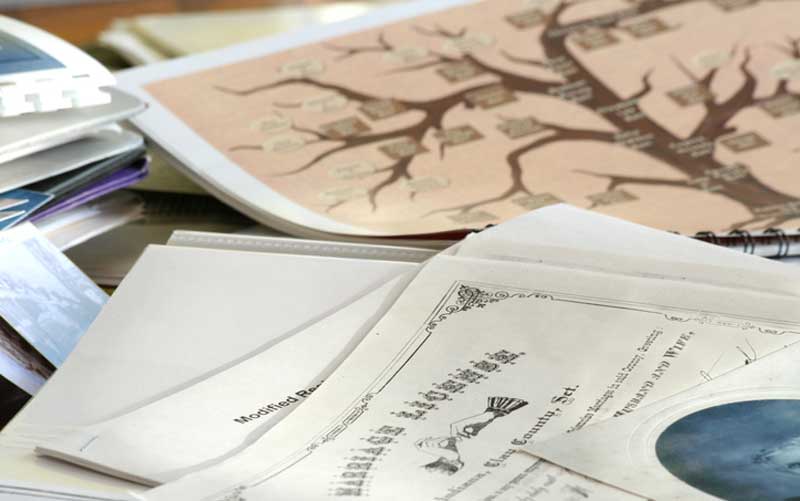 4
The forum hosts monthly meetings on the third Saturday of each month in the Bethpage Public Library from September through to June. Director and publicist Mary Ann Kane said that the meetings are a great way for people to get in touch with genealogy experts.
"The meetings usually start with a talk from one of our long-standing members, Kathleen McGee who talks about basic genealogy and gives new members a chance to become familiar with what we do.
"Then our president will usually talk about upcoming events before we break for refreshments where members have a chance to meet other members and talk about their ancestry. We then have an 'ask the experts' segment of the meeting where members can enjoy one-on-one genealogy talks with experts in the field. Meetings usually conclude with talks from a guest speaker."
Kane also said that the meetings are a great way to socialize with people in similar positions. In December, a Christmas party replaces the monthly meeting and there is also one month devoted to a show and tell for the group. The IFHF also sponsors museum, cemetery and other historical tours.
Read more: Where in the world do the most O'Neills live? Celebrating the global O'Neill family
Archives
There are few better ways to trace one's roots than archival records. Newspaper reports, coupled with censuses, are an excellent way to trace familial steps and the IFHF provides an ample supply of them.
The forum has its own collection of books, journals, newsletters, video and audio tapes, CDs, pamphlets, and reference materials in the Family History Center in Plainview. The group also has its own collection of similar resources in the Bethpage library.
The group has also helped members to track down pictures of their ancestors either going about their daily lives or making the arduous journey to the United States. 
4
Members to the forum gain access to genealogy 101, an online resource which provides tips and guides for those seeking to research their Irish ancestors. The resource points members in the right direction. It provides hints based on surnames and locations and also recommends some of the best records that those of Irish descent can avail of.
There is also a surname database which allows members to search for other members with common interests as well as posting names and locations of their ancestors.
Newsletter
Members receive a subscription to the IFHF's newsletter, which heavily features articles on Irish genealogy resources, repositories and websites. There they will also have the opportunity to read about other members' experiences researching their Irish roots and to learn about the occupations and traditions of their Irish ancestors.  
A calendar of local Irish and genealogy events as well as information on upcoming IFHF lectures helps members to trace their roots in every way possible.
The forum's newsletter has won multiple awards, including three local society newsletter of the year at the National Genealogical Society's annual awards. It also took home the gong for excellence in writing at the 2014 and 2018 awards sponsored by the International Society of Family History Writers and Editors.
Origins
4
The IFHF was founded in 1991 with the intention of helping the Irish American community uncover their roots.  Originally called the Irish Genealogical Society, the forum's first meeting took place in the Family History Center in Plainview, where just 63 people attended.
Today, more than 350 people from 19 different states can call themselves members of the IFHF. The majority of members naturally come from New York due to the location of the group's meetings, but membership has become more diverse with the development of their online resources.
Kane said that now, more than ever before, "it's really important to keep Irish organizations going" for the Irish community in the US.
IFHF serves as one of many non-profit organizations in the US that aims to advocate for the Irish American community in the US. To find out more about them, or to become a member, head to https://ifhf.org/
Read more: Irish birth, marriage and death certificates made available online for free