Ireland is anticipating a rapid expansion in population over the next 20 years and, according to a new government plan, the country will require an additional 500,000 homes to house the population. 
At the launch of 'Ireland 2040' Housing Minister Simon Coveney said the purpose of the government plan is to ensure the country is prepared to deal with the rapid expansion in population, which is expected to grow to pre-famine levels or approximately 8.5m.
"We are not geared up for that yet," he said.
According to BreakingNews.ie, the study of Ireland's population trends found that population growth in Cork, Limerick and Waterford has been significantly below the national average over the past 20 years. However, Coveney said cities like Cork and Galway must develop to absorb the strain on Dublin into the future.
The population growth of the last two decades has been largely centered on Dublin, and if things don't change, 75 percent of the projected population will be living in the greater Dublin area.
According to the 'Ireland 2040' document, which was launched by Coveney and Taoiseach Enda Kenny, half of all economic activity in the country is generated in Dublin, with the capital's reach now extending into 11 counties.
Employment is centered in an increasingly "smaller number of areas" while new homes are "spread out" in Dublin commuter towns.
If rapid growth in the 'Dublin City-Region' is not addressed, competitiveness and the ability to attract companies in the wake of Brexit may be at risk, the report warns.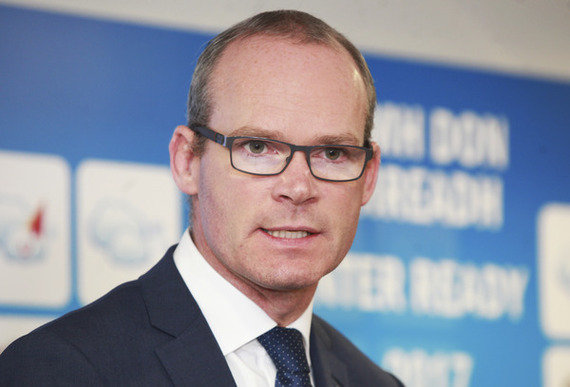 2
"There has been an increasing concentration of population and economic activity in the east of the country, with much of the growth associated with Dublin being accommodated in 10 other counties, extending from Cavan to Wexford.
"We know that present trends take us to an Ireland where around three quarters of the extra population and homes will happen on the eastern side of the country, much of it clustered around but not necessarily happening in our capital city.
"This will further exacerbate massive and increasingly unmanageable sprawl of housing areas, scattered employment and car-based commuting, presenting major challenges around lop-sided development, under-utilized potential, congestion and adverse impacts on people's lives and the environment."
While there has been over-development in some places, there has been a decline in many parts of rural Ireland, which are poorly served by roads and public transport. This means that services and facilities will be rapidly required in many areas, but may be under-utilized elsewhere.
"This makes it costly and difficult to plan for future needs," the report warns, adding that areas experiencing rapid population growth in recent years are not equipped to deal with growing numbers of people.
The report follows the launch of the Government's Action Plan for Jobs and recent launch of a program to develop rural Ireland. The report goes on to suggest that attracting businesses after Brexit may prove difficult unless action is taken.
"Should the Dublin City-Region suffer a loss of competitiveness and become a less attractive place in which to invest as a result of housing and infrastructural bottlenecks, investment and influence will inevitably be attracted to other similar city-regions in Europe or elsewhere."