The American Irish Historical Society to award its highest honor to Terence M. O'Sullivan, General President of the Laborers' International Union of North America (LIUNA) with 121st Gold Medal
Each year at its Annual Dinner, the AIHS presents its Gold Medal to a chosen individual of Irish descent. The medalist is chosen for their exemplary life and accomplishments, which highlight the continuing mission and purpose of the Society.  On Thursday, November 1, Terry O'Sullivan will be presented with the 121st Gold Medal of the AIHS, at Cipriani, 25 Broadway, in New York.
3
Terry O'Sullivan joined LIUNA in 1974 and served LIUNA in many positions prior to becoming General President. Terry keeps his Irish heritage close to his heart and serves as President of New York Friends of Ireland and as Chairman of DC Friends of Ireland. On November 1, he will be joining the ranks of many great Gold Medalists representing Labor including George Meany, Peter Brennan, John Sweeney, Tom Donahue, and Teddy Gleason. This year's Honoree reaffirms the Society's debt to those who built the United States.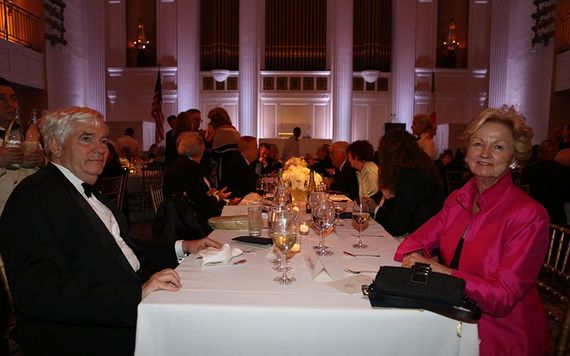 3
The AIHS will also present its Cultural Award at the Annual Dinner to Belfast Native, Geraldine Hughes. Amongst many outstanding performances and accolades, Geraldine Hughes received the Los Angeles Ovation, Garland and Drama Critics Circle Awards and a Drama League Award Nomination for Outstanding Performance for her solo play "Belfast Blues" which she also wrote. Geraldine has received an honorary doctorate from Queens University, Belfast for her contribution to the Arts and can currently be seen in Broadway's "Harry Potter And the Cursed Child".
To attend the Annual Dinner or support, please contact Sophie Colgan at scolgan@aihs.org call 21228822663 or visit www.aihs.org/annual-dinner. You can also get more info on Facebook, or follow the AIHS on Instagram.