Casey McNerthney's great-grandmother Lily Kempson played a role in the 1916 Easter Rising
Imagine exploring a photo exhibit, only to find a picture of your great-grandfather staring back at you?
That recently happened to Irish American Casey McNerthney who discovered his great-grandfather Matt McAlerney, a native of Co Down, in a picture of railroad workers that was taken in Seattle in 1929.
Writing in The Seattle Times, historian Jean Sherrard recounted the story of how McNerthey surreptitiously found the picture of his Irish great-grandfather while attending a postcard and photo exhibit in Seattle.
At the exhibit, McNerthney stumbled upon a panoramic picture of railroad workers at Seattle's King Street Station. The inscription, he realized, lined up with when his great-grandfather would have been working there.
"No way," McNerthney thought. "What are the odds of that?" He purchased the picture on the spot.
He told IrishCentral "The old photo and postcard show was in Portland, Oregon, at a racetrack built in the 1940s. The lighting was a little rough, so I used the light on my cell phone to check each face in the panoramic picture – and then I found Matt. It certainly was a surprising discovery." 
McNerthney conferred with his family, who agreed he was right before delving deeper. 
"To identify where exactly the picture was taken, I searched in the Seattle Room of the downtown Seattle library and went to the Puget Sound Regional Branch of the Washington State Archives, which preserved maps and a fantastic set of 1930s tax assessor photos around the railyard. From those, I was able to match the features of the building with the building on the left edge of the photo, McNerthney told IrishCentral. 
Along with reassurance from Jean Sherrard, who wrote a wonderful column on the finding in the Seattle Times, he was was sure that this was his great-grandfather, Matthew.
4
Matthew McAlerney was born on February 12, 1889, in County Down, Northern Ireland. He immigrated to the United States in 1911. His travel to the United States was covered by a cousin, with the name Murray (Matt's mother was a Murray). 
McNerthney told Sherrard that his great-grandfather had emigrated to Seattle from County Down in 1911, 18 years before the photo was taken. In the US, McAlerney found work with the Great Northern Railroad. In October 1916, he met and fell in love with Lily Kempson, who had fled to the US from Dublin after playing a "significant" role in the Easter Uprising. The two married and had seven children.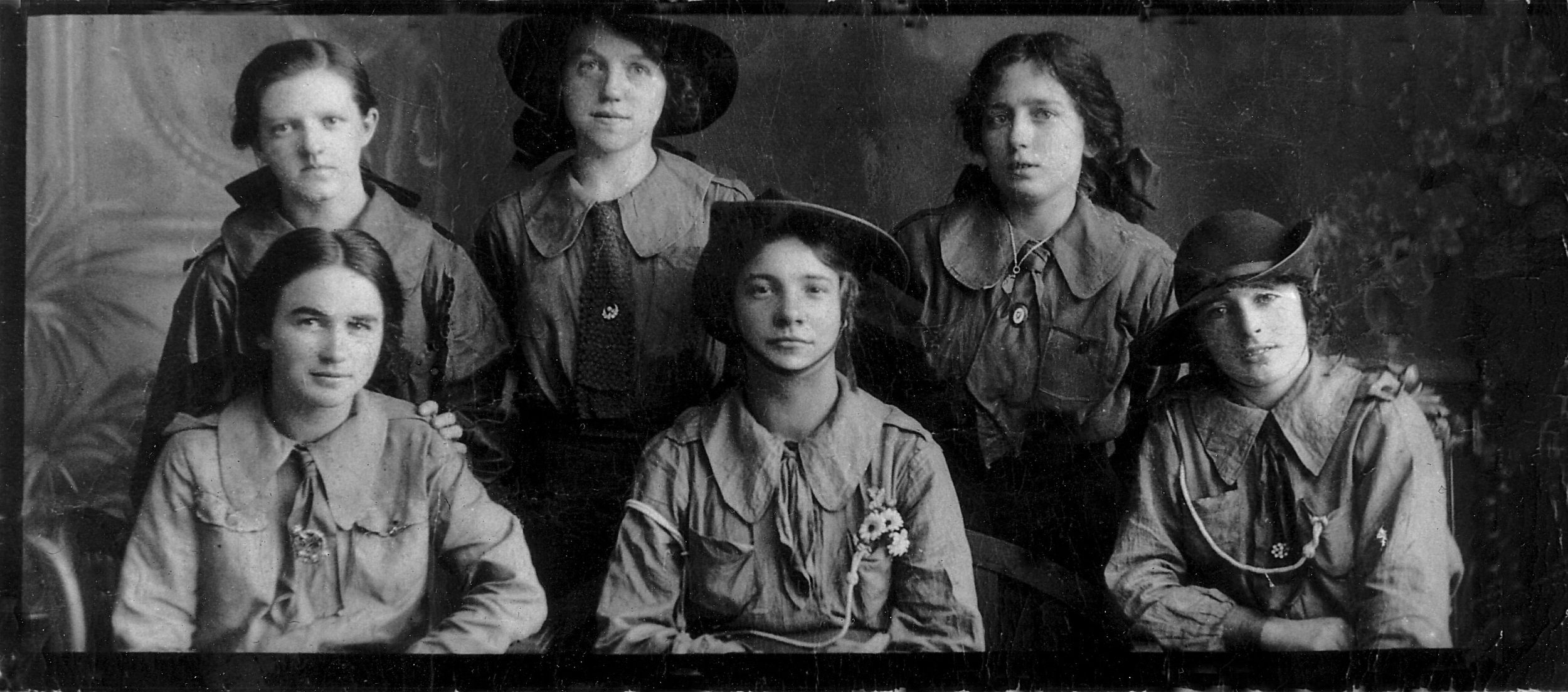 4
While the discovery of the photo was a pleasant surprise for McNerthey, he was already well versed in his great-grandparents' trajectories. McNerthney has a website, Lily1916, all about his great-grandmother Lily Kempson's role in the 1916 Easter Rising.
On his site, McNerthney writes: "Lily Anne (Kempson) McAlerney was born in County Wicklow, Ireland on Jan. 17, 1897. When she died in Seattle, four days after her 99th birthday, she was the last survivor of the 1916 Easter Rising, the week-long armed insurrection in Dublin that fought for an independent Ireland."
As a teen, Kempson took part in the 1913 lockout, primarily in protest of the harsh working conditions she experienced at Jacobs Biscuit Factory in Dublin. She was sent to Mountjoy Gaol for her participation in the strike. After posting bail two weeks later, she avoided being sent to reform school by lying and saying she was 17 years old, despite being a year younger.
Afterward, Kempson, still keen on being involved with the Irish labor movement, lived with James Connoly's family for a period in Belfast after James told her she'd find work there. In Belfast, Kempson took an oath of allegiance to the Irish Republic. To commemorate the day, she and five other girls pooled together what little money they had to take a professional photograph.
When the Easter Uprising officially began on April 24, 1916, Kempson was part of the St. Stephens' Green Garrison under Michael Mallin and Constance Markievicz. Kempson ran dispatches to the General Post Office and was part of the initial group that took over the Royal College of Surgeons. Kempson told her family that she was not captured because she was trying to deliver a message when she learned of the rebels' surrender.
Though initially scared that her neighbors might turn her in, Kempson eventually returned home. She soon left again - first to Liverpool, traveling on her sister's passport, and then to Ellis Island. From New York, she boarded a train to Seattle where her uncle was working on the railroads.
In October 1916, Kempson was amongst Irish immigrants at a gathering Yesler Way when she met 27-year-old Matthew McAlerney from Co Down. The following February, the two married and went on to have seven children together whom they raised in the Seattle area.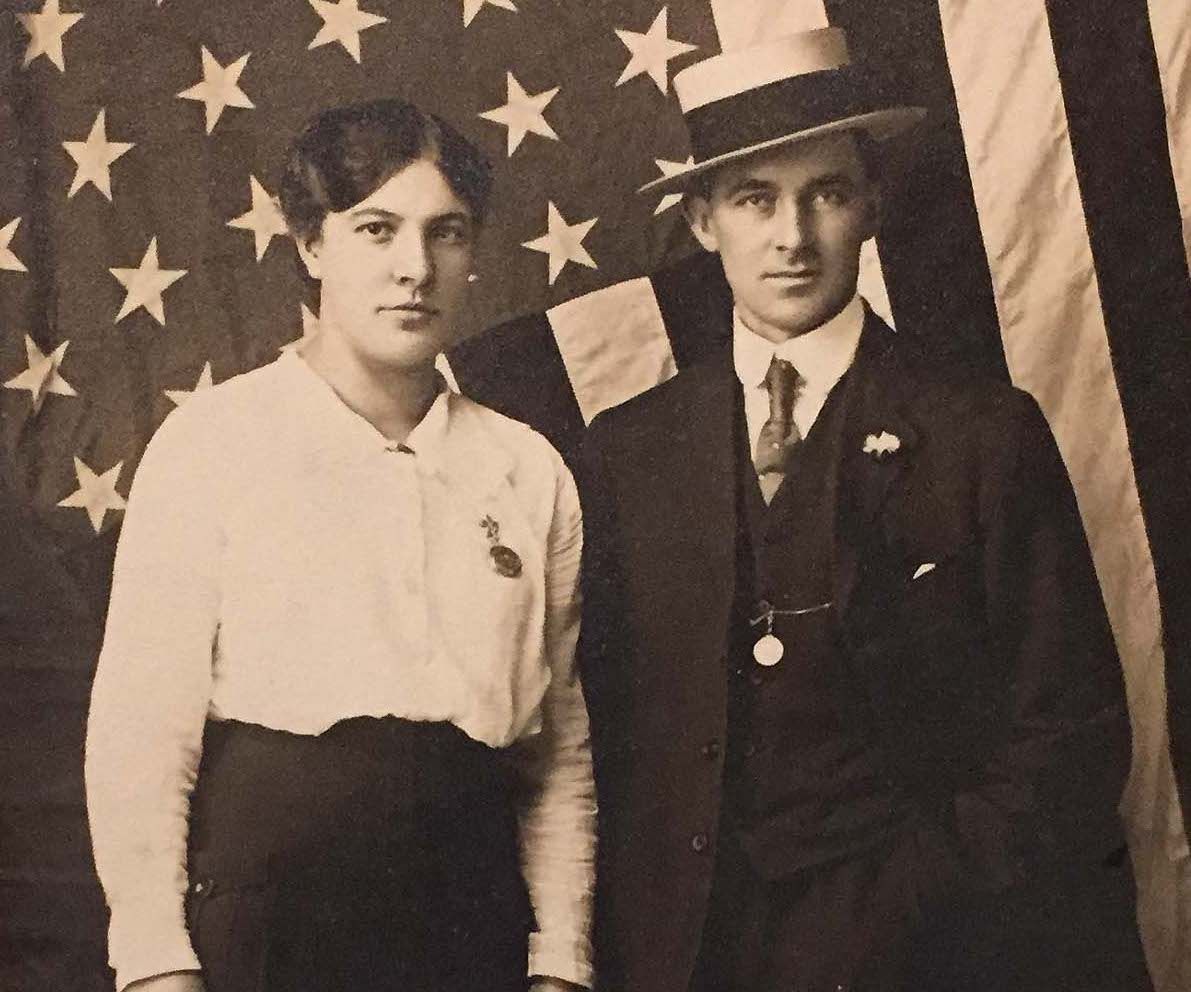 4
As part of Ireland's Military Service Pension Act of 1934, Kempson began receiving a pension of twenty pounds and two shillings every year for her service in the Irish Citizen's Army during the Easter Rising. 
With each increase in the pension, which Lily received until the age of 99, she would write a note back: "The purpose of this letter is to thank the Irish Government for the recent 15% increase in my pension," Lily wrote in one of her last letters. "It is most gratifying to know that Ireland is concerned for the welfare of the veterans. Best wishes to the people of Ireland for peace and prosperity in the coming years."