Ireland Reaching Out volunteers discuss their aim of connecting the Irish Diaspora with their place of origin and learn about the award-winning heritage site the Irish Workhouse Center.
Earlier this month, Ireland Reaching Out volunteers met in Portumna to discuss connecting the Irish Diaspora with their place of origin, and to learn more about the award-winning heritage site that is the Irish Workhouse Center.
Steve Dolan, Manager of the Irish Workhouse Centre, warmly welcomed the volunteer group and during the afternoon Diaspora connection experiences were shared, family history tips were exchanged, and ideas to enable more towns and villages to become involved with the program were discussed.
Read more: Tracing my Irish roots led me to the big family I always dreamed of
Since 2009, Ireland Reaching Out have helped thousands of descendants connect with their ancestor's place of origin, giving them a sense of belonging and nurturing their Irish cultural identity.
What is sometimes underestimated is the wealth of information these descendants possess about our Irish ancestors, and the joy this is bringing to volunteers involved in the program.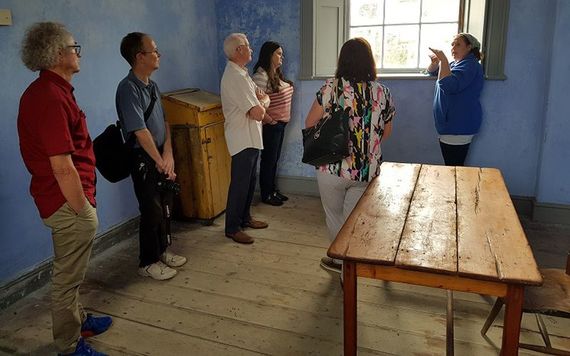 5
Margaret Teehan Hensey is a volunteer in County Offaly and shared with us the story of how her great-grandmother's embroidery sampler, stitched by her in Coolderry National School in the 1850s, found it's way back to Ireland over 160 years later.
Some years ago, through her work as an IrelandXO volunteer, Margaret had connected with long-lost descendants of her great-grandfather Patrick, in Oklahoma.
However, Margaret did not know that in the past year they had learnt of samplers coming up for auction in St Louis from the estate of Winnie and Josie Rogers, who were descendants of her great grandfather's brother, or cousin, Martin.
Margaret's newly-found cousin Bruce bid at auction for three samplers and was successful. Unaware of any of those events, in April of this year a package arrived from the USA with a beautifully framed sampler stitched by her great-grandmother Anne Leonard in the 1850s.
Margaret said "Words cannot describe my emotions on receiving this treasure."
She went on to explain that the American branch of the family had preserved 63 letters sent from Monafada, between 1884 and 1920. These are now an invaluable source of family information and local heritage.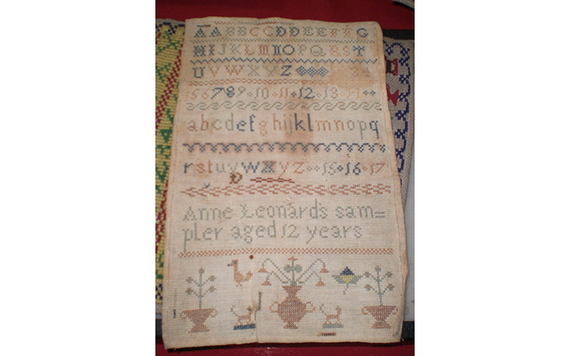 5
Through volunteer Annette Quinliven's work of helping Diaspora connect with Limerick city, she has learnt of cousins who are still in the county today, illustrating how sometimes connections at home were lost, when key family members moved away.
Sr de Lourdes from Gort recounted the story of her great-granduncle John Coen, who had emigrated from Ballymaquive, Ardrahan in 1865. Upon arriving in Waitahuna, in the Otago mining district of the South Island, New Zealand, he wrote home to tell the family of his safe passage.
Read more: Uncover a mystery, discover your history at The Genealogy Event in New York this October
His father Martin, and his brother Michael, answered expressing their relief at his arrival. They gave him the usual family news but there was one poignant sentence from his brother Michael: "I will never forget the day I left you at the railway station in Athenry".
Michael rightly assumed that he would never see John again. They both died within a year of each other – Michael in 1919 and John in 1920.
This letter was discovered when about 20 ago, one of John's great-grandsons, Kevin Foley, arrived in County Galway with his wife and three daughters looking for a place called Ballymaquive, and eventually they found it. The family had kept Martin and Michael's letters in a family bible, for circa 130 years.
Sr de Lourdes helped them research their family connections to the area and they discovered that Kevin and herself were third cousins. It was the beginning of a very worthwhile relationship and since then contact has been made with at least twelve different branches of the Coen family in New Zealand. They love Ireland so much that they were happy to see the Irish rugby team beat the All Blacks in Chicago last November, not forgetting that we have a Kiwi coach!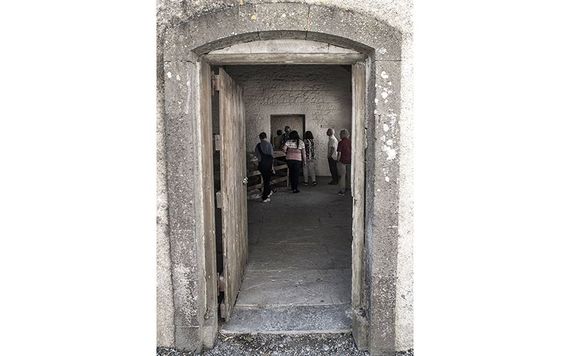 5
Having volunteered from Australia since 2014, it was the first time Achill descendant Col Cafferky was able to attend an Ireland Reaching Out volunteer event. Now that his daughter has moved to County Cork he is able to spend more time in the land of his ancestors and his knowledge of Mayo family history is of huge benefit to IrelandXO members worldwide.
Shane Wilson traveled from Dublin for the event and shared his expertise on identifying and locating Irish townlands and parishes – both civil and church. A complicated aspect of Irish Family History, often the first question asked by people connecting on the IrelandXO message board is related to civil and church parishes, and their differences.
Kevin Byrne traveled to the event from County Westmeath and his photography skills show the Ireland Reaching Out group enjoying a fascinating, and poignant tour of the Portumna Workhouse, led by archaeologist Mary Healy.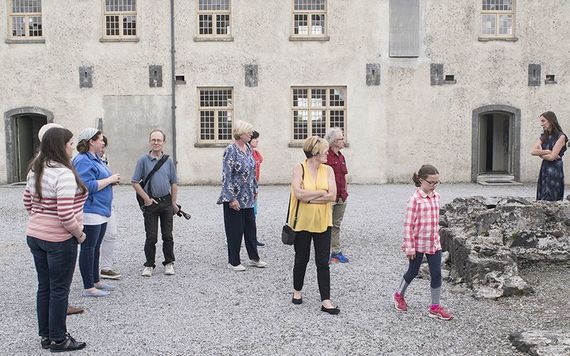 5
Established in 2009, Ireland Reaching Out has grown to have more than 100,000 members around the world and its volunteer network stretches across the 32 counties, north and south of the border. Daily, volunteers help Diaspora connect with their place of origin in many ways: by researching those who emigrated from the locality; by replying to messages on their local IrelandXO message board; and by welcoming returning descendants to the area. Last year more than 270 groups of visiting Diaspora were helped by local Ireland XO members.
Volunteers who are interested in growing and practicing their technical skills are also invited to document local family history information on the XO Chronicles, an interactive platform that enables every civil parish in Ireland to talk about its ancestors, the places the lived in and the events that shaped their lives.
If you are interested in finding out more about the Ireland Reaching Out program and bringing your ancestors' stories home to your community, visit www.IrelandXO.com. Volunteers with different skills and experience are welcome, all that is required is a desire to help people to connect with their place of origin in Ireland. Email info@irelandxo.com to request more information.
Read more: Think all Irish people should look like Ed Sheeran? Meet the people proving you wrong